Description


Olympic Cities Mug from Olympic Games Athens 2004
Olympic Cities – Porcelain White Mug  
Athens 2004 Olympic Games Mug
The mug "Olympic Cities"  that you can use for your drinks and reminds you the wonderful Athens 2004 Olympic Games. The mug depictis the five olympic cities – Athens, Thessaloniki, Volos, Patra, Heraklion. It is made of porcelain and is painted with vivid colors.
The slogan is "Olympiad All the Greece" (Ολυμπιάδα Όλη η Ελλάδα)
The mug depicts the five Olympic Cities in Greece
Product: Olympic Mug
Code: MREG00011
Material: Porcelain
Dimensions: 93mm Height and 83mm Diameter
Official Licensed Product
Licensed Manufacturer: Efsimon Collection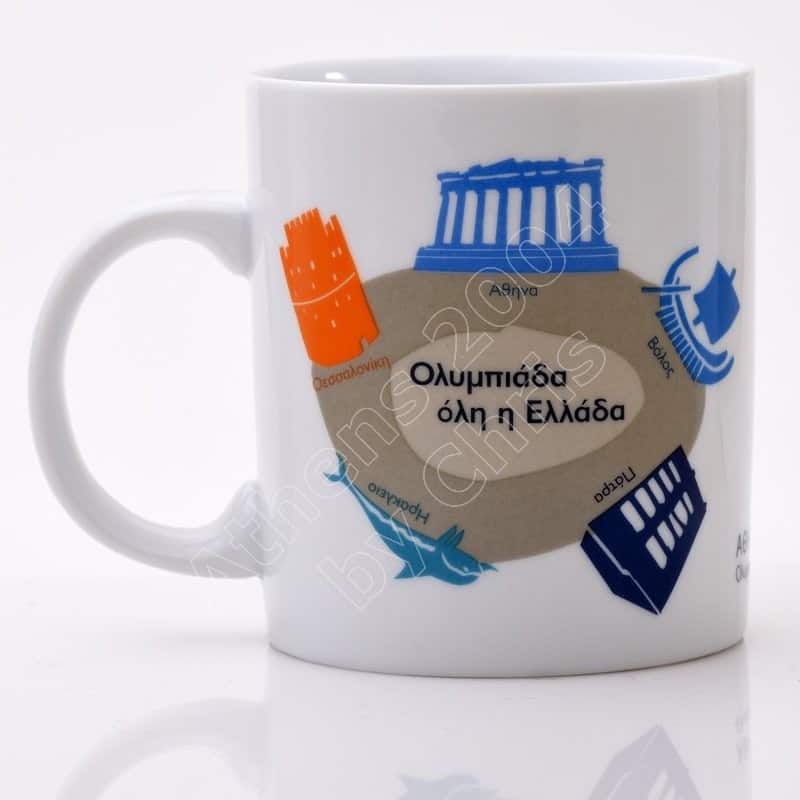 Buy it Now and Join the Wonderfull Winning World!!!  
 Games of the XXVIII Olympiad in Athens – 13 to 29 August 2004