Description

Antwerp – Torch Relay International Route Cities
Athens 2004 Olympic Games Pin
The Olympic Flame passed from Antwerp city.
The 2004 Summer Olympics Torch Relay took the Olympic Flame across every habitable continent, returning to Athens, Greece. Every citywhich had hosted the Summer Olympics was revisited by the torch, as well as several other cities chosen for their international importance.
The relay was the first time the Olympic flame had travelled to Africa, India and South America. The flame was transported from country to country aboard a specially-equipped Boeing 747 leased from Atlanta Icelandic (Registration TF-ARO) called Zeus. On board the flame was carried and burned continuously in specially modified miners lamps.
Antwerp is a city in Belgium which is the capital of Antwerp province. With a population of 510,610, it is the most populous city in Flanders. Its metropolitan area houses around 1,200,000 people.
Antwerp is on the River Scheldt, linked to the North Sea by the Westerschelde estuary. The Port of Antwerp is one of the biggest in the world, ranking second in Europe and within the top 20 globally.
Antwerp has long been an important city in the Low Countries, both economically and culturally, especially before the Spanish Fury (1576) in the Dutch Revolt. The inhabitants of Antwerp are nicknamed Sinjoren, after the Spanish honorific senor or French seigneur, "lord", referring to the Spanish noblemen who ruled the city in the 17th century.
The pin depicts a monument of Antwerp city where the Olympic Flame passed
Product: Olympic Torch Relay Pin
Pin code: #04-171-019
Tiraz: <1.000pcs
Official Licensed Product
Licensed Manufacturer:

Efsimon Collection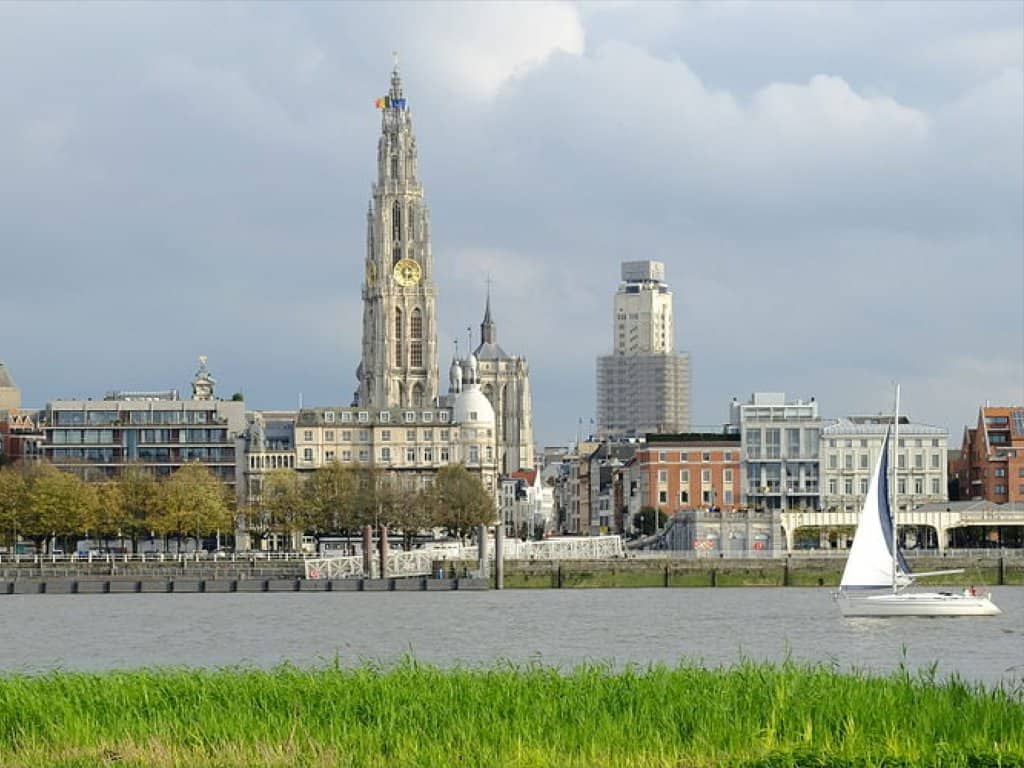 Buy it Now and Join the Wonderfull Winning World!!! 
 Athens 2004 – Beijing 2008 – London 2012 – Rio 2016 
 Games of the XXVIII Olympiad in Athens – 13 to 29 August 2004