Description

Rio Antirrio Bridge – Greek Bridge
Athens 2004 Olympic Games Pin
The Rio Antirrio Bridge, officially the Charilaos Trikoupis Bridge after the statesman who first envisaged it, is one of the world's longest multi-spancable-stayed bridges and the longest of the fully suspended type. It crosses the Gulf of Corinth near Patras, linking the town of Rio on the Peloponnese peninsula to Antirrio on mainland Greece by road.
The bridge accommodates both pedestrian and motor vehicle traffic.
Its official name is the Charilaos Trikoupis Bridge. Charilaos Trikoupis was a 19th century prime minister of Greece; he suggested the idea of building a bridge between Rio and Antirrio. The project was too expensive at the time, when Greece was trying to get a late start in the Industrial Revolution.
The bridge was inaugurated on 7 August 2004, a week before the opening of the 2004 Summer Olympics in Athens. Olympic torchbearers were the first to officially cross its length. One of them was Otto Rehhagel, the German football coach who won the Euro 2004 Championships for Greece. Another was Costas Laliotis, the former Minister of Public Works during whose term the project had begun.
Characteristics Rio Antirrio Bridge
Design
Cable-stayed bridge by Berdj Mikaelian
Total length
2,880 meters (9,450 ft)
Width
27.2 meters (89 ft)
Longest span
560 meters (
The pin depicts the Rio Antirrio Bridge
Product: Olympic Pin
Pin code: #03-046-008
Tiraz: <2.004pcs
Official Licensed Product
Licensed Manufacturer: Efsimon Collection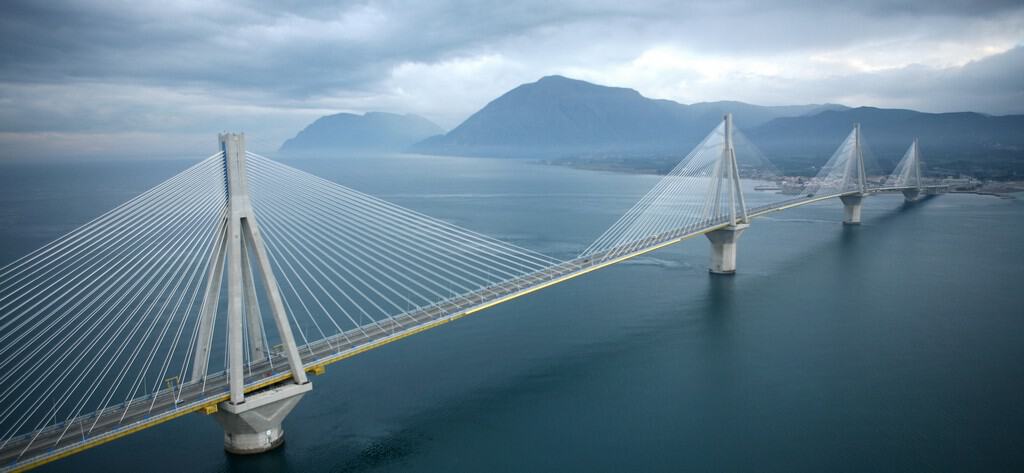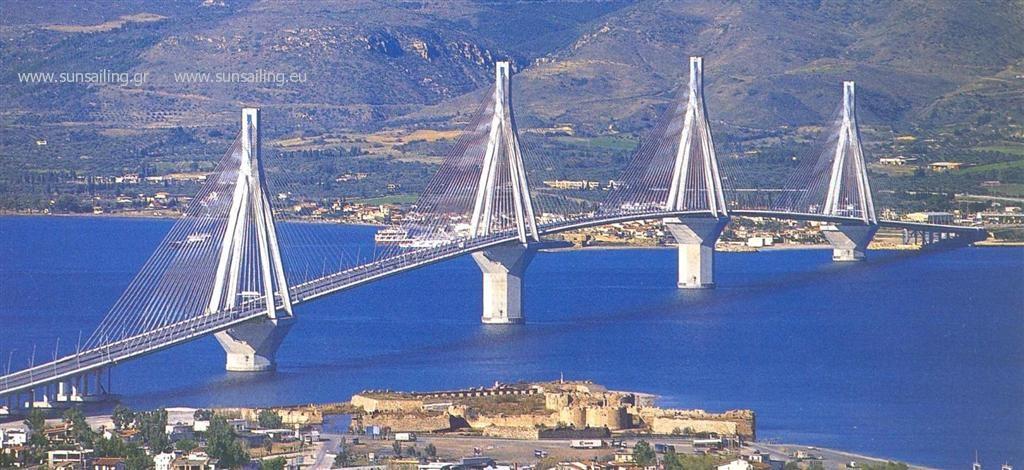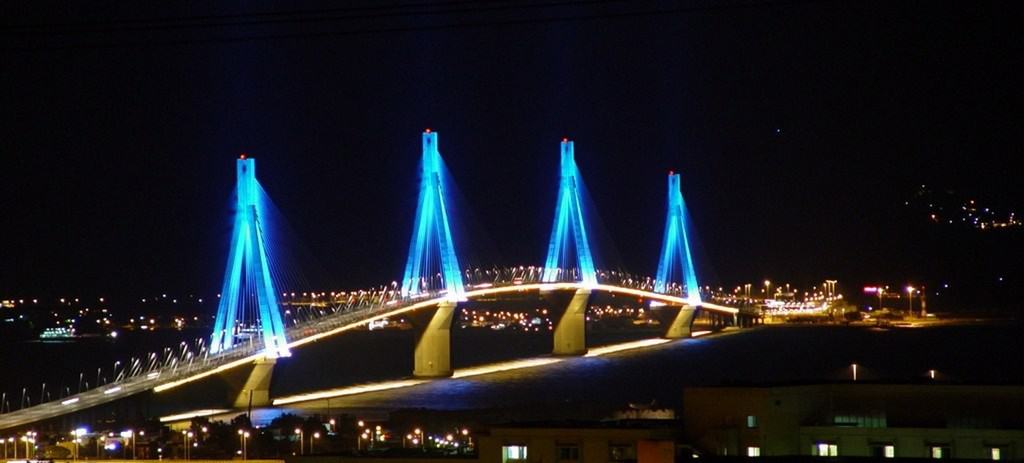 Buy it Now and Join the Wonderfull Winning World!!!  
 Games of the XXVIII Olympiad in Athens – 13 to 29 August 2004