Description
Heraion in Samos Island
Athens 2004 Olympic Games Pin
Samos is a Greek island in the eastern Aegean Sea, south of Chios, north of Patmos and the Dodecanese. In ancient times Samos was a particularly rich and powerful city-state, particularly known for its vineyards and wine production. It is home to Pythagoreion and the Heraion of Samos, a UNESCO World Heritage Site that includes the Eupalinian aqueduct, a marvel of ancient engineering.
The Heraion of Samos was a large sanctuary to the goddess Hera, in the southern region of Samos, Greece, 6 km southwest of the ancient city, in a low, marshy river basin near the sea. The Late Archaic Heraion of Samos was the first of the gigantic free-standing Ionic temples, but its predecessors at this site reached back to the Geometric Period of the 8th century BC, or earlier. The site of temple's ruins, with its sole standing column, was designated a joint UNESCO World Heritage Site.
The pin depicts Phevos mascot in Heraion in Samos Isalnd
Product: Olympic Mascot Pin
Pin code: #03-059-007
Tiraz: <3.000pcs
Official Licensed Product
Licensed Manufacturer: Efsimon Collection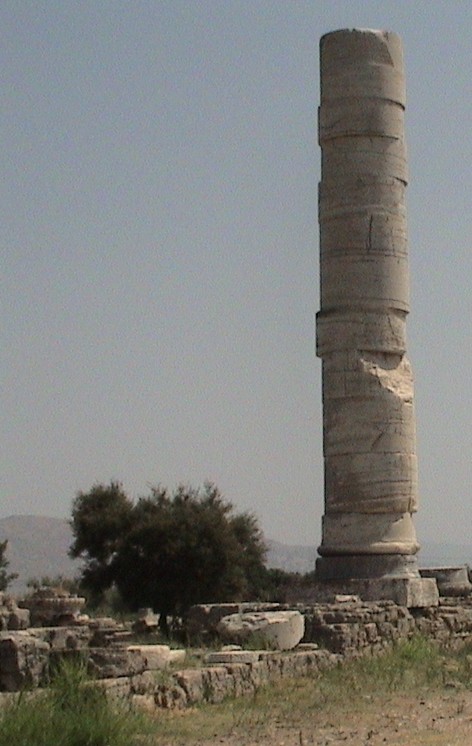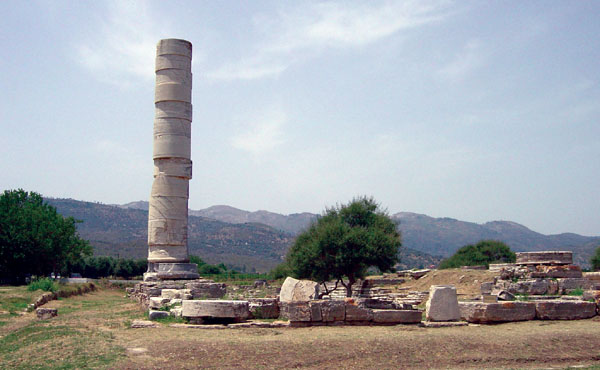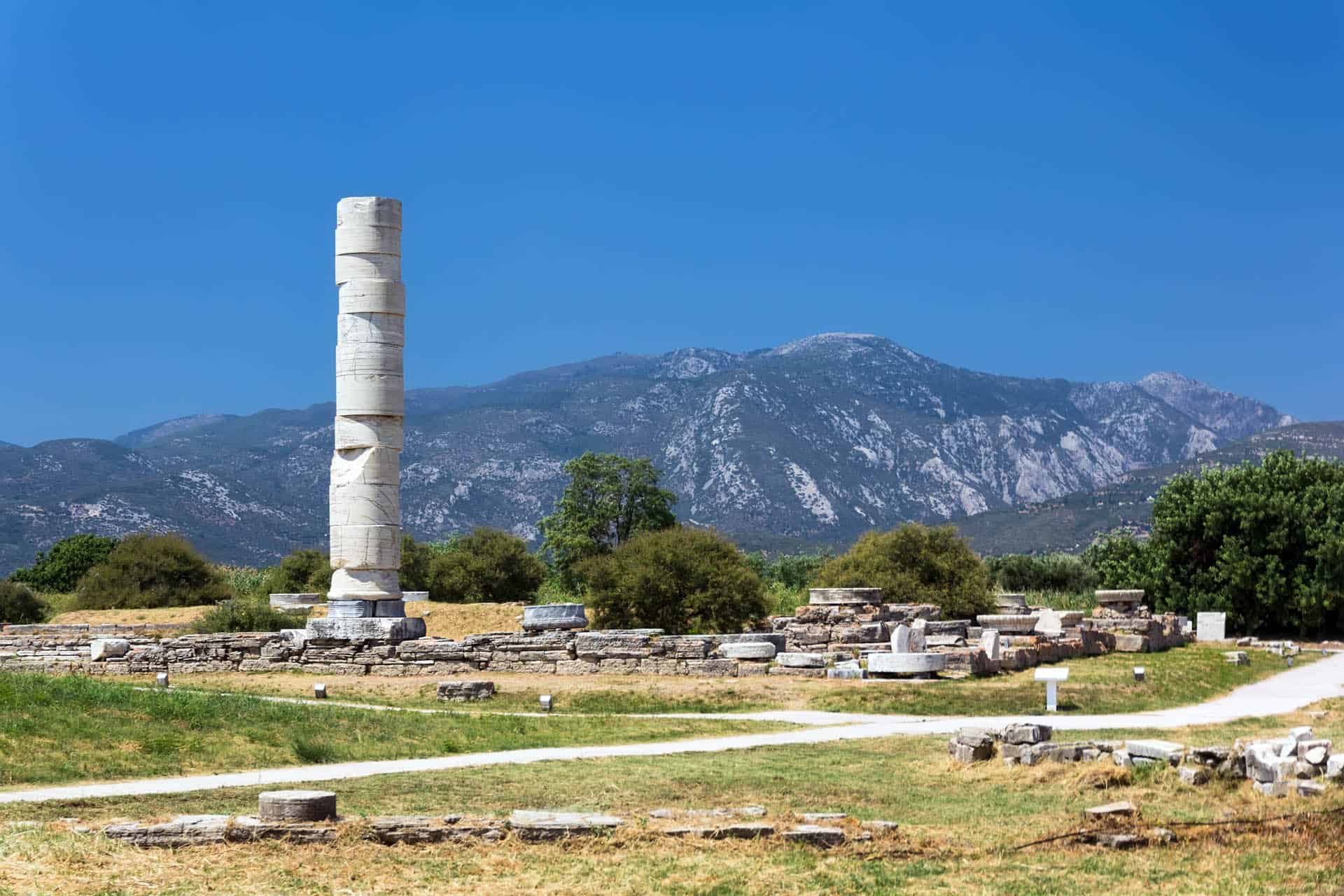 Buy it Now and Join the Wonderfull Winning World!!!  
 Games of the XXVIII Olympiad in Athens – 13 to 29 August 2004