Description
Temple Demeter in Naxos Island
Athens 2004 Olympic Games Pin
Naxos is a Greek island—at 429 km2 the largest of the Cyclades island group in the Aegean. It was the centre of archaic Cycladic culture. The island is famous as a source of emery, a rock rich in corundum, which until modern time was one of the best abrasives available.
Just outside the village of Sangri on Naxos Island in the Cyclades is the attractive ruin of the Temple of Demeter. Demeter is a grain goddess, so it seems only natural to find her temple among the rich fields of Naxos.
The Temple of Demeter was built in the 6th century BC. The temple was partially dismantled in the 6th century AD when a church was built over it. In later centuries the site was abandoned and plundered for its marble.
Until recently, there was very little to see – none of the temple was left standing. But a few years ago, it was discovered that most of the columns and stones of the original temple still remained on site, either buried or used in the ruined chapel.
It was subsequently restored by German archaeologists to its present state, which is now intact enough to show the basic form of the Temple of Demeter at Sangri. It is one of the few known temples with a square floor plan.
The pin depicts Athena mascot in Temple of Demeter in Naxos Island
Product: Olympic Mascot Pin
Pin code: #03-059-001
Tiraz: <3.500pcs
Official Licensed Product
Licensed Manufacturer: Efsimon Collection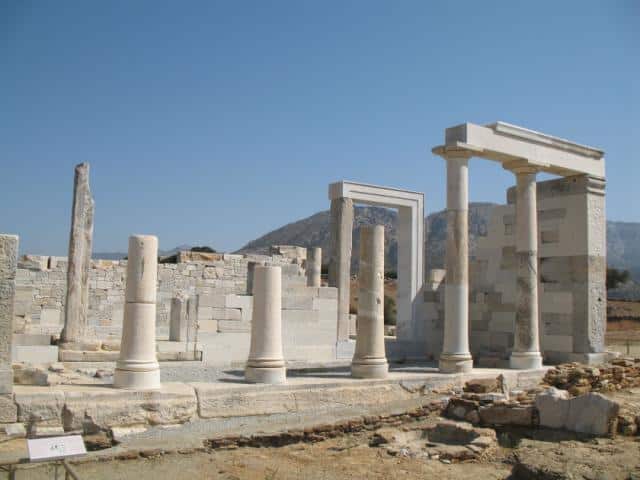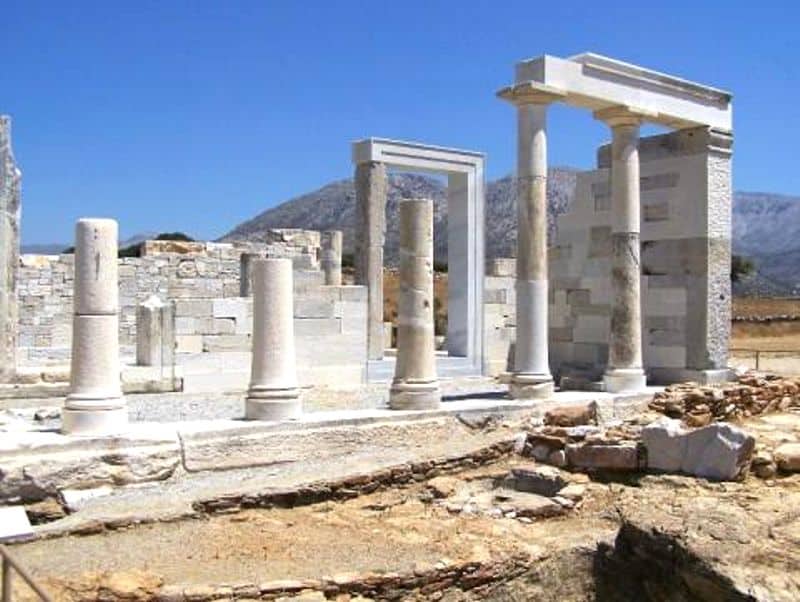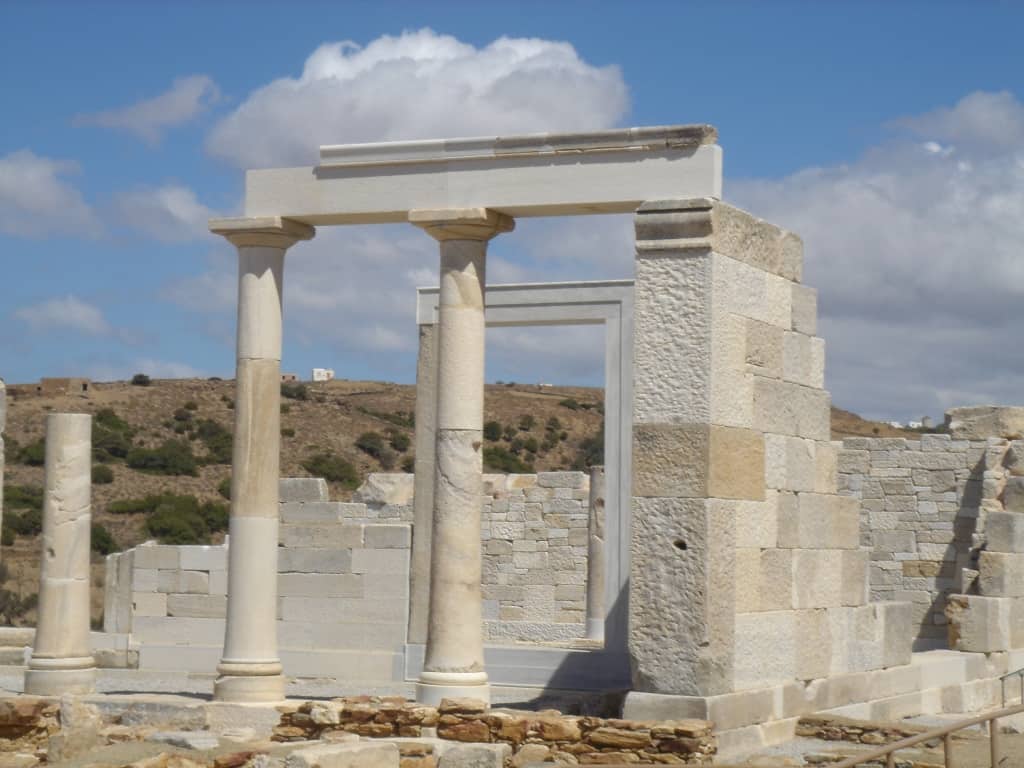 Buy it Now and Join the Wonderfull Winning World!!!  
 Games of the XXVIII Olympiad in Athens – 13 to 29 August 2004