Description
Knossos Palace in Crete Island
Athens 2004 Olympic Games Pin
Crete is the largest and most populous of the Greek islands, and the fifth-largest island in the Mediterranean Sea.
Knossos or Cnossos, is the largest Bronze Agearchaeological site on Crete and is considered Europe's oldest city. The name Knossos survives from ancient Greek references to the major city of Crete.
The archaeological site of Knossos is sited 5 km southeast of the city of Iraklion. There is evidence that this location was inhabited during the neolithic times (6000 B.C.) . On the ruins of the neolithic settlement was built the first Minoan palace (1900 B.C.) where the dynasty of Minos ruled. This was destroyed in 1700 B.C and a new palace built in its place.
The palace covered an area of 22,000sq.m, it was multi- storeyed and had an intricate plan. Due to this fact the Palace is connected with thrilling legends, such as the myth of the Labyrinth with the Minotaur.
The pin depicts Phevos mascot in Knossos Palace in Crete Island
Product: Olympic Mascot Pin
Pin code: #03-059-014
Tiraz: <10.000pcs
Official Licensed Product
Licensed Manufacturer: Efsimon Collection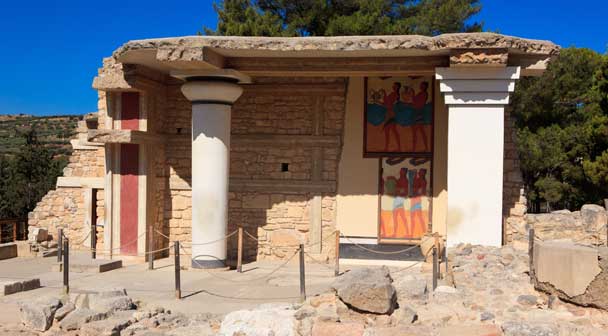 Buy it Now and Join the Wonderfull Winning World!!!  
 Games of the XXVIII Olympiad in Athens – 13 to 29 August 2004