Description
Canoe Kayak Slalom Pictogram – Olympic Sport
Athens 2004 Olympic Games Pin
The 2004 Summer Olympic Games, officially known as the Games of the XXVIII Olympiad and commonly known as Athens 2004, was a premier international multi-sport event held in Athens, Greece, from 13 to 29 August 2004. Officially there were 301 events in 28 sports.
Canoeing at the 2004 Summer Olympics was held at the Schinias Olympic Rowing and Canoeing Centre for the sprint events and the Olympic Canoe/Kayak Slalom Centre at the Helliniko Olympic Complex for the canoe and kayak slalom disciplines.
A total of 16 events were contested, 12 sprint events (9 for men and 3 for women) and 4 slalom events (3 for men and 1 for women)
Canoe Kayak Slalom is a competitive sport where the aim is to navigate a decked canoe or kayakthrough a course of hanging gates on river rapids in the fastest time possible. It is one of the two kayak and canoeing disciplines at the Summer Olympics, and is referred to by the International Olympic Committee (IOC) as Canoe/Kayak slalom.
The pin depicts the Sport of Canoe Kayak Slalom in Pictogram Edition
Product: Olympic Pin
Pin code: #03-074-008
Tiraz: <25.000pcs
Official Licensed Product
Licensed Manufacturer: Efsimon Collection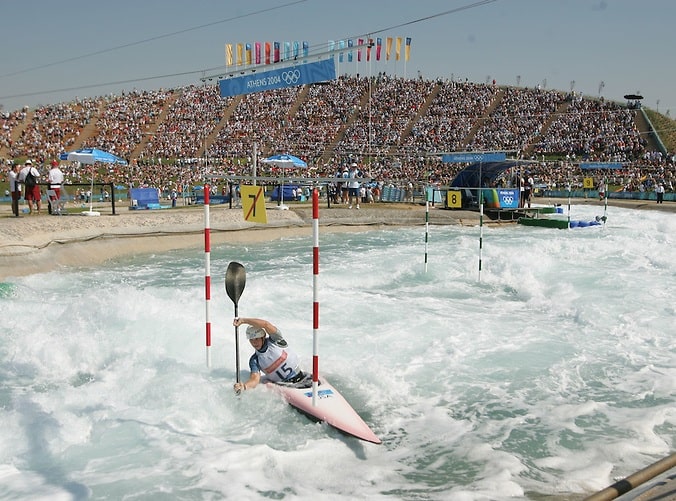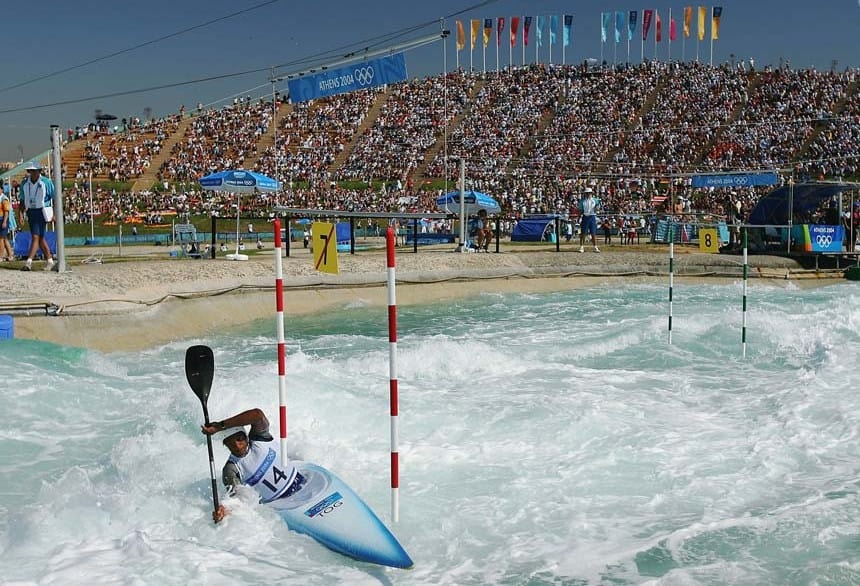 Buy it Now and Join the Wonderfull Winning World!!! 
 Athens 2004 – Beijing 2008 – London 2012 – Rio 2016 
 Games of the XXVIII Olympiad in Athens – 13 to 29 August 2004