Description


Artistic Gymnastics – Postcards Olympic Sports
Athens 2004 Olympic Games
The 2004 Summer Olympic Games, officially known as the Games of the XXVIII Olympiad and commonly known as Athens 2004, was a premier international multi-sport event held in Athens, Greece, from 13 to 29 August 2004 with the motto Welcome Home. 
Memorabilia from Olympic Games Athens 2004. The series "Olympic Sports" of self adhesive postcard memorabilia includes stickers with sports, mascot, logo and one album of six pages. The album mentions the History of Mascot and in its pages you can stick the stickers with Mascot at the Olympic Sports.
The package includes:
One Postcard
Two Artistic Gymnastics Sport Stickers
Two Mascot Stickers
Two Logo Stickers
One Album of 6 pages
The Postcard depicts the Mascot at the Olympic Sport Artistic Gymnastics
Product: Self Adhesive Postcard
Series: Olympic Sports
Dimensions: 10.70cm X 16.00cm
Official Licensed Product
Licensed Manufacturer: Editions Toubis S.A.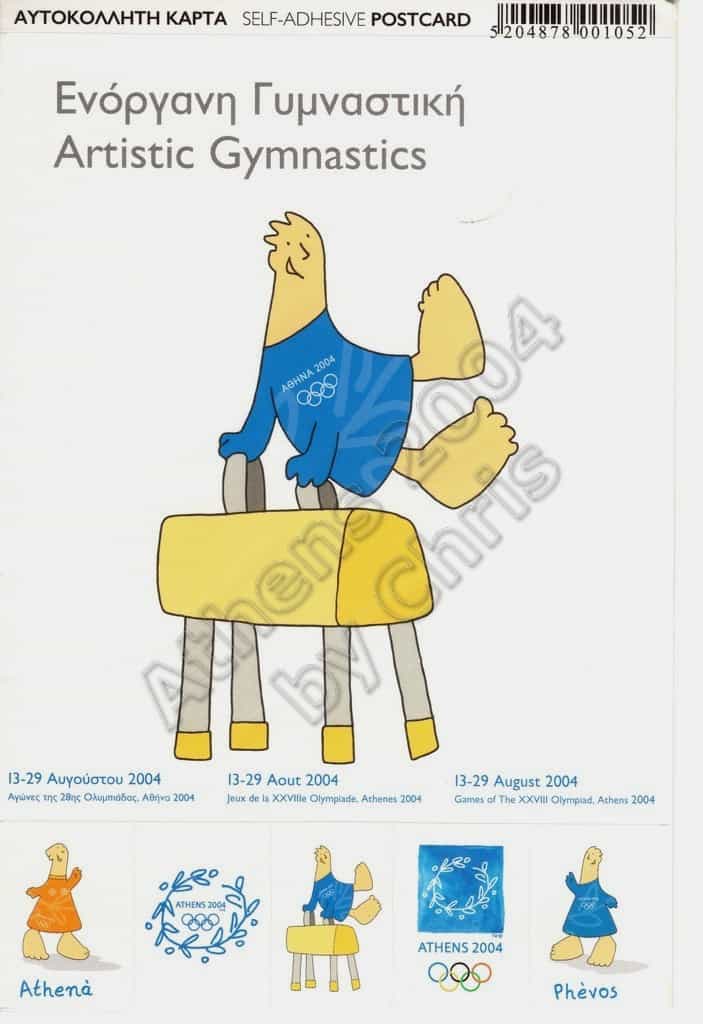 Buy it Now and Join the Wonderfull Winning World!!!  
 Games of the XXVIII Olympiad in Athens – 13 to 29 August 2004