Description

Tokyo – Torch Relay International Route Pictogram Cities
Athens 2004 Olympic Games Pin
The Olympic Flame passed from Tokyo city.
The 2004 Summer Olympics Torch Relay took the Olympic Flame across every habitable continent, returning to Athens, Greece. Every citywhich had hosted the Summer Olympics was revisited by the torch, as well as several other cities chosen for their international importance.
The relay was the first time the Olympic flame had travelled to Africa, India and South America. The flame was transported from country to country aboard a specially-equipped Boeing 747 leased from Atlanta Icelandic (Registration TF-ARO) called Zeus. On board the flame was carried and burned continuously in specially modified miners lamps.
Tokyo, officially Tokyo Metropolis, is one of the 47 prefectures of Japan, and is both the capital and largest city of Japan. The Greater Tokyo Area is the most populous metropolitan area in the world. It is the seat of the Emperor of Japan and the Japanese government. Tokyo is in the Kanto region on the southeastern side of the main island Honshu and includes the Izu Islands and Ogasawara Islands. Formerly known as Edo, it has been the de facto seat of government since 1603 when Shogun Tokugawa Ieyasu made the city his headquarters. It officially became the capital after Emperor Meiji moved his seat to the city from the old capital of Kyoto in 1868; at that time Edo was renamed Tokyo. Tokyo Metropolis was formed in 1943 from the merger of the former Tokyo Prefecture and the city of Tokyo.
Senso-ji is an ancient Buddhist temple located in Asakusa, Tokyo, Japan. It is Tokyo's oldest temple, and one of its most significant. Formerly associated with the Tendai sect of Buddhism, it became independent after World War II. Adjacent to the temple is a Shinto shrine, the Asakusa Shrine.
The pin depicts the torchbearer passing from the monument of Tokyo city
Product: Olympic Torch Relay Pin
Pin code: #04-167-025
Tiraz: <1.000pcs
Official Licensed Product
Licensed Manufacturer:

Efsimon Collection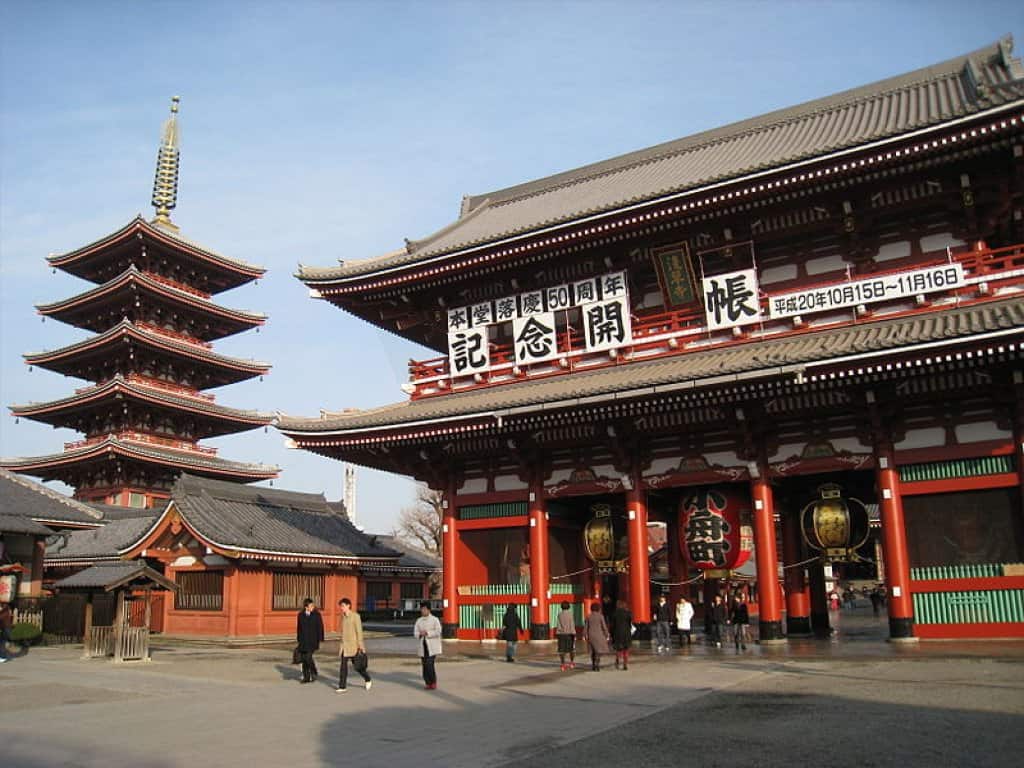 Buy it Now and Join the Wonderfull Winning World!!! 
 Athens 2004 – Beijing 2008 – London 2012 – Rio 2016 
 Games of the XXVIII Olympiad in Athens – 13 to 29 August 2004