Description

Rio De Janeiro – Torch Relay International Route Pictogram Cities
Athens 2004 Olympic Games Pin
The Olympic Flame passed from Rio De Janeiro city.
The 2004 Summer Olympics Torch Relay took the Olympic Flame across every habitable continent, returning to Athens, Greece. Every citywhich had hosted the Summer Olympics was revisited by the torch, as well as several other cities chosen for their international importance.
The relay was the first time the Olympic flame had travelled to Africa, India and South America. The flame was transported from country to country aboard a specially-equipped Boeing 747 leased from Atlanta Icelandic (Registration TF-ARO) called Zeus. On board the flame was carried and burned continuously in specially modified miners lamps.
Rio de Janeiro, or simply Rio, is the second-largest city in Brazil, the sixth-largest city in the Americas, and the world's thirty-ninth largest city by population. The metropolis is anchor to the Rio de Janeiro metropolitan area, the second most populous metropolitan area in Brazil, the seventh-most populous in the Americas, and the twenty-third largest in the world. Rio de Janeiro is the capital of the state of Rio de Janeiro, Brazil's third-most populous state. Part of the city has been designated as a World Heritage Site, named "Rio de Janeiro: Carioca Landscapes between the Mountain and the Sea", by UNESCO on 1 July 2012 as a Cultural Landscape.
The Metropolitan Cathedral of Saint Sebastian (Portuguese: Catedral Metropolitana de Sao Sebastiao) better known as the Metropolitan Cathedral of Rio de Janeiro (Catedral Metropolitana do Rio de Janeiro) or as the Cathedral of St. Sebastian of Rio de Janeiro (Catedral de Sao Sebastiao do Rio de Janeiro), is the seat of the Roman Catholic Archdiocese of Sao Sebastiao do Rio de Janeiro. The cathedral is the See of the Metropolitan Archbishops of the city of Rio de Janeiro, Brazil. The church is dedicated to Saint Sebastian, the patron saint of Rio de Janeiro.
The pin depicts the torchbearer passing from the monument of Rio De Janeiro city
Product: Olympic Torch Relay Pin
Pin code: #04-167-023
Tiraz: <1.000pcs
Official Licensed Product
Licensed Manufacturer:

Efsimon Collection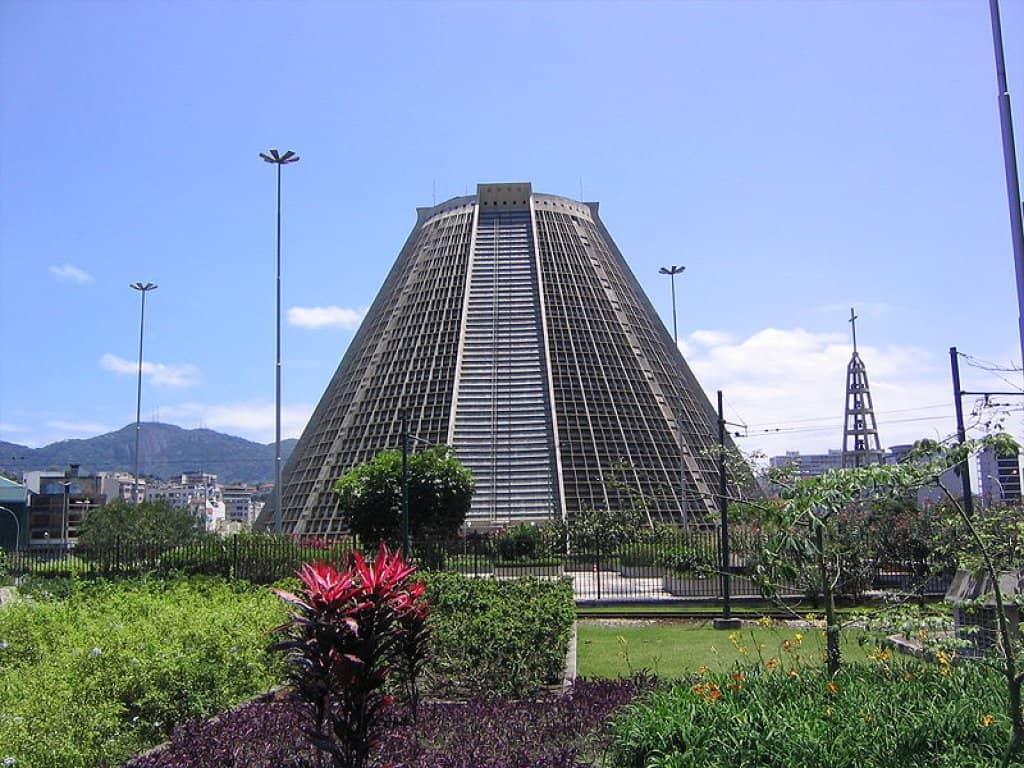 Buy it Now and Join the Wonderfull Winning World!!! 
 Athens 2004 – Beijing 2008 – London 2012 – Rio 2016 
 Games of the XXVIII Olympiad in Athens – 13 to 29 August 2004