Description

Munich – Torch Relay International Route Pictogram Cities
Athens 2004 Olympic Games Pin
The Olympic Flame passed from Munich city.
The 2004 Summer Olympics Torch Relay took the Olympic Flame across every habitable continent, returning to Athens, Greece. Every citywhich had hosted the Summer Olympics was revisited by the torch, as well as several other cities chosen for their international importance.
The relay was the first time the Olympic flame had travelled to Africa, India and South America. The flame was transported from country to country aboard a specially-equipped Boeing 747 leased from Atlanta Icelandic (Registration TF-ARO) called Zeus. On board the flame was carried and burned continuously in specially modified miners lamps.
Munich is the capital and largest city of the German state of Bavaria, on the banks of River Isar north of the Bavarian Alps. Munich is the third largest city in Germany, after Berlin and Hamburg and the 12th biggest city of the European Union with a population of above 1.5 million. The Munich Metropolitan Region is home to 5.8 million people. The city is a major centre of art, advanced technologies, finance, publishing, culture, innovation, education, business and tourism in Germany and Europe and enjoys a very high standard and quality of living, reaching #1 in Germany and #4 worldwide according to the 2015 Mercer survey.
Max-Joseph-Platz is a large square in central Munich which was named after King Maximilian Joseph. Max-Joseph-Platz serves as the western starting point of the royal avenue Maximilianstra?e.
The square was constructed with the erection of the National Theatre Munich at its east side, which was opened in 1818. Opposite to its Corinthian columns at the west side are middle-class houses. The north side is framed by the Konigsbau of the Munich Residence. King Ludwig I of Bavaria instructed his architect Leo von Klenze to build the King's tract in the south of his palace in the style of the Florentine Palazzo Pitti. The facade of the Residenz Theatre is situated between the Konigsbau and the National Theatre. The south of Max-Joseph-Platz is dominated by the Neo-Renaissance arcades of the former Palais Toerring-Jettenbach, a rococo mansion which originates from 1747. The Ospedale degli Innocenti in Florence served as model for its columns.
The monument Max-Joseph Denkmal before the Konigsbau was created in the middle of the square as a memorial for King Maximilian Joseph by Christian Daniel Rauch and carried out by Johann Baptist Stiglmaier. It was only revealed in 1835 since the king had rejected to be eternalized in sitting position.
After World War II a subterranean garage was constructed below the Max-Joseph-Platz, its gateway disturbs the neo-classical appearance of the square.
The pin depicts the torchbearer passing from the monument of Munich city
Product: Olympic Torch Relay Pin
Pin code: #04-167-032
Tiraz: <1.000pcs
Official Licensed Product
Licensed Manufacturer:

Efsimon Collection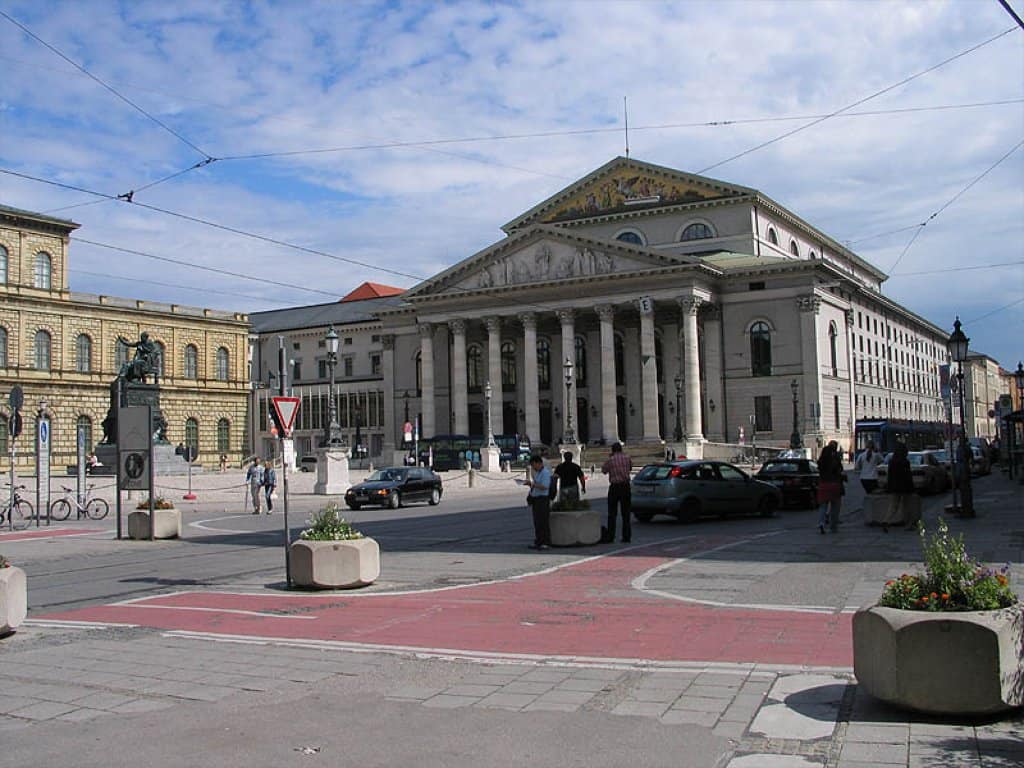 Buy it Now and Join the Wonderfull Winning World!!! 
 Athens 2004 – Beijing 2008 – London 2012 – Rio 2016 
 Games of the XXVIII Olympiad in Athens – 13 to 29 August 2004