Description

Helsinki – Torch Relay International Route Pictogram Cities
Athens 2004 Olympic Games Pin
The Olympic Flame passed from Helsinki city.
The 2004 Summer Olympics Torch Relay took the Olympic Flame across every habitable continent, returning to Athens, Greece. Every citywhich had hosted the Summer Olympics was revisited by the torch, as well as several other cities chosen for their international importance.
The relay was the first time the Olympic flame had travelled to Africa, India and South America. The flame was transported from country to country aboard a specially-equipped Boeing 747 leased from Atlanta Icelandic (Registration TF-ARO) called Zeus. On board the flame was carried and burned continuously in specially modified miners lamps.
Helsinki is the capital and largest city of Finland. It is in the region of Uusimaa, in southern Finland, on the shore of the Gulf of Finland, an arm of the Baltic Sea. Helsinki has a population of 626,305, an urban population of 1.2 million (31 December 2013), and a metropolitan population of 1.4 million, making it the most populous municipality and urban area in Finland. Helsinki is located some 80 kilometres (50 mi) north of Tallinn, Estonia, 400 km (250 mi) northeast of Stockholm, Sweden, and 388 km (241 mi) west of Saint Petersburg, Russia. Helsinki has close historical connections with these three cities.
The National Library of Finland is the foremost research library in Finland. Administratively the library is part of the University of Helsinki. Until 1 August 2006, it was known as the Helsinki University Library.
The National Library is responsible for storing the Finnish cultural heritage. By Finnish law, the National Library is a legal deposit library and receives copies of all printed matter, as well as audiovisual materials excepting films, produced in Finland or for distribution in Finland. These copies are then distributed by the Library to its own national collection and to reserve collections of five other university libraries. Also, the National Library has the obligation to collect and preserve materials published on the Internet.
The pin depicts the torchbearer passing from the monument of Helsinki city
Product: Olympic Torch Relay Pin
Pin code: #04-167-008
Tiraz: <1.000pcs
Official Licensed Product
Licensed Manufacturer:

Efsimon Collection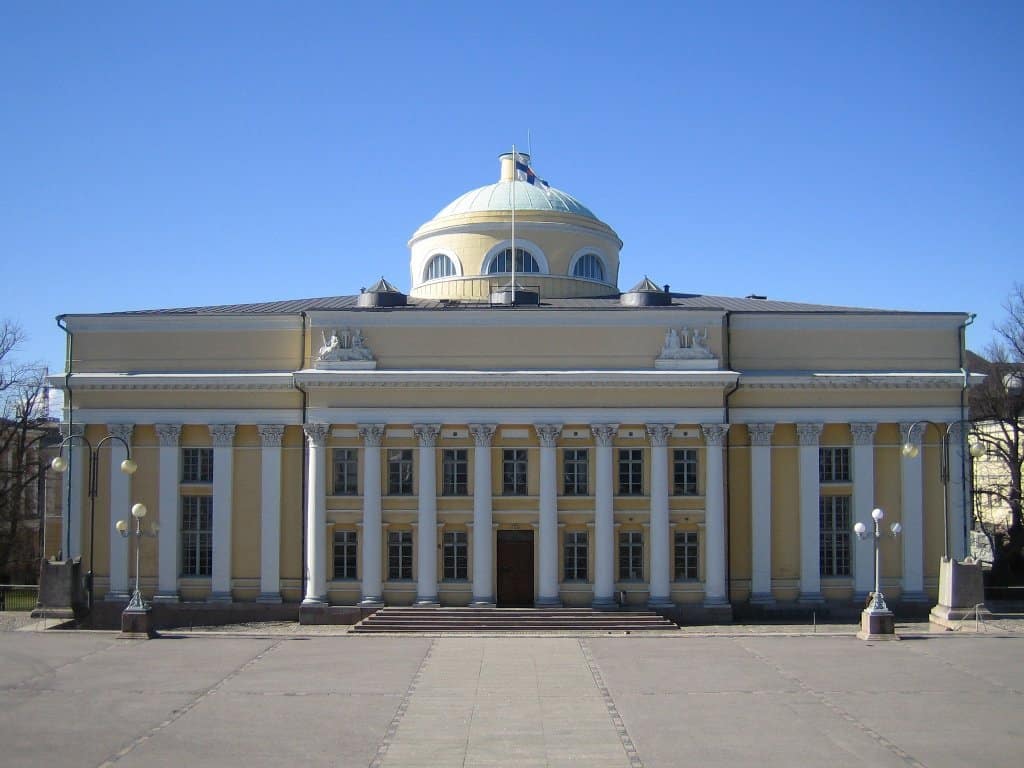 Buy it Now and Join the Wonderfull Winning World!!! 
 Athens 2004 – Beijing 2008 – London 2012 – Rio 2016 
 Games of the XXVIII Olympiad in Athens – 13 to 29 August 2004