Description

Sweden – Torch Relay International Route with Map
Athens 2004 Olympic Games Pin
The Olympic Flame passed from Sweden
The 2004 Summer Olympics Torch Relay took the Olympic Flame across every habitable continent, returning to Athens, Greece. Every citywhich had hosted the Summer Olympics was revisited by the torch, as well as several other cities chosen for their international importance.
The relay was the first time the Olympic flame had travelled to Africa, India and South America. The flame was transported from country to country aboard a specially-equipped Boeing 747 leased from Atlanta Icelandic (Registration TF-ARO) called Zeus. On board the flame was carried and burned continuously in specially modified miners lamps.
Sweden, is a Scandinavian country in Northern Europe. It borders Norway to the west and Finland to the east, and is connected to Denmark in the southwest by a bridge-tunnel across the Oresund. At 450,295 square kilometres (173,860 sq mi), Sweden is the third-largest country in the European Union by area, with a total population of over 9.8 million. Sweden consequently has a low population density of 21 inhabitants per square kilometre (54/sq mi), with the highest concentration in the southern half of the country. Approximately 85% of the population lives in urban areas. Southern Sweden is predominantly agricultural, while the north is heavily forested. Sweden is part of the geographical area of Fennoscandia.
The pin depicts the map of  Sweden where passed the Olympic Flame
Product: Olympic Pin
Pin code: #04-164-021
Tiraz: <1.000pcs
Official Licensed Product
Licensed Manufacturer:

Efsimon Collection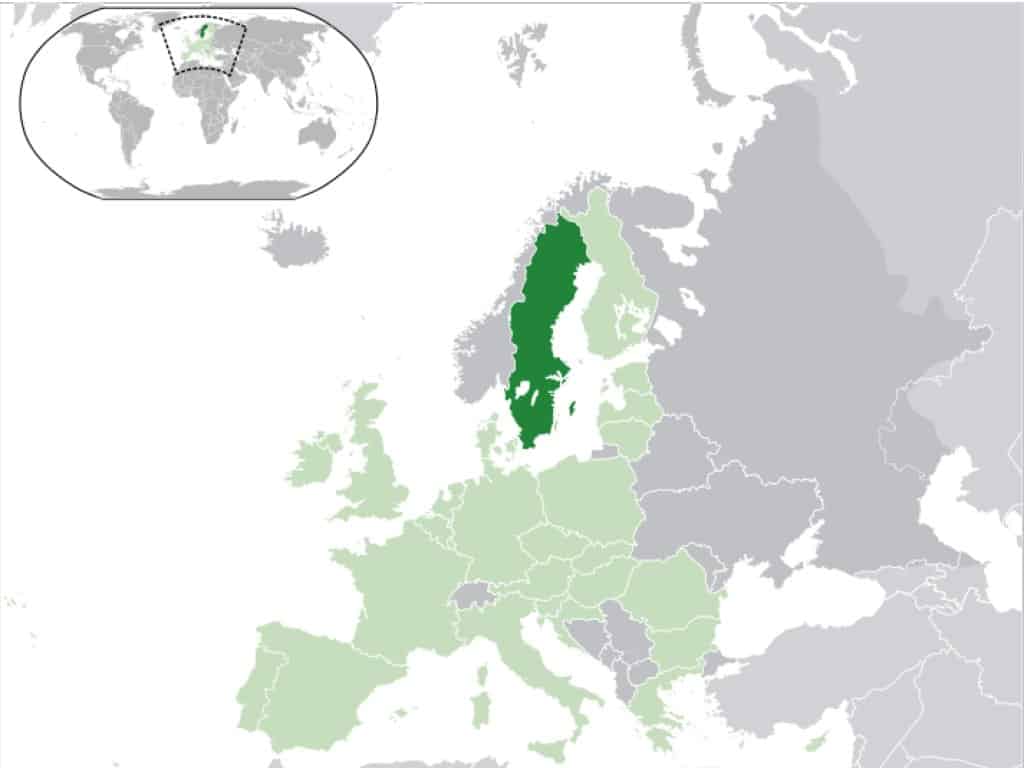 Buy it Now and Join the Wonderfull Winning World!!! 
 Athens 2004 – Beijing 2008 – London 2012 – Rio 2016 
 Games of the XXVIII Olympiad in Athens – 13 to 29 August 2004