Description

France – Torch Relay International Route with Map
Athens 2004 Olympic Games Pin
The Olympic Flame passed from France
The 2004 Summer Olympics Torch Relay took the Olympic Flame across every habitable continent, returning to Athens, Greece. Every citywhich had hosted the Summer Olympics was revisited by the torch, as well as several other cities chosen for their international importance.
The relay was the first time the Olympic flame had travelled to Africa, India and South America. The flame was transported from country to country aboard a specially-equipped Boeing 747 leased from Atlanta Icelandic (Registration TF-ARO) called Zeus. On board the flame was carried and burned continuously in specially modified miners lamps.
France, is a sovereign state comprising territory in western Europe and several overseas regions and territories. The European part of France, called metropolitan France, extends from the Mediterranean Sea to the English Channel and the North Sea, and from the Rhine to the Atlantic Ocean. France spans 643,801 square kilometres (248,573 sq mi) and has a total population of 66.6 million. It is a unitary semi-presidential republic with the capital in Paris, the country's largest city and main cultural and commercial centre. The Constitution of France establishes the state as secular and democratic, with its sovereignty derived from the people.
During the Iron Age, what is now Metropolitan France was inhabited by the Gauls, a Celtic people. The Gauls were conquered in 51 BC by the Roman Empire, which held Gaul until 486. The Gallo-Romans faced raids and migration from the Germanic Franks, who dominated the region for hundreds of years, eventually creating the medieval Kingdom of France. France emerged as a major European power in the Late Middle Ages, with its victory in the Hundred Years' War (1337 to 1453) strengthening French state-building and paving the way for a future centralized absolute monarchy. During the Renaissance, France experienced a vast cultural development and established the beginning of a global colonial empire. The 16th century was dominated by religious civil wars between Catholics and Protestants (Huguenots).
The pin depicts the map of  France where passed the Olympic Flame
Product: Olympic Pin
Pin code: #04-164-016
Tiraz: <1.000pcs
Official Licensed Product
Licensed Manufacturer:

Efsimon Collection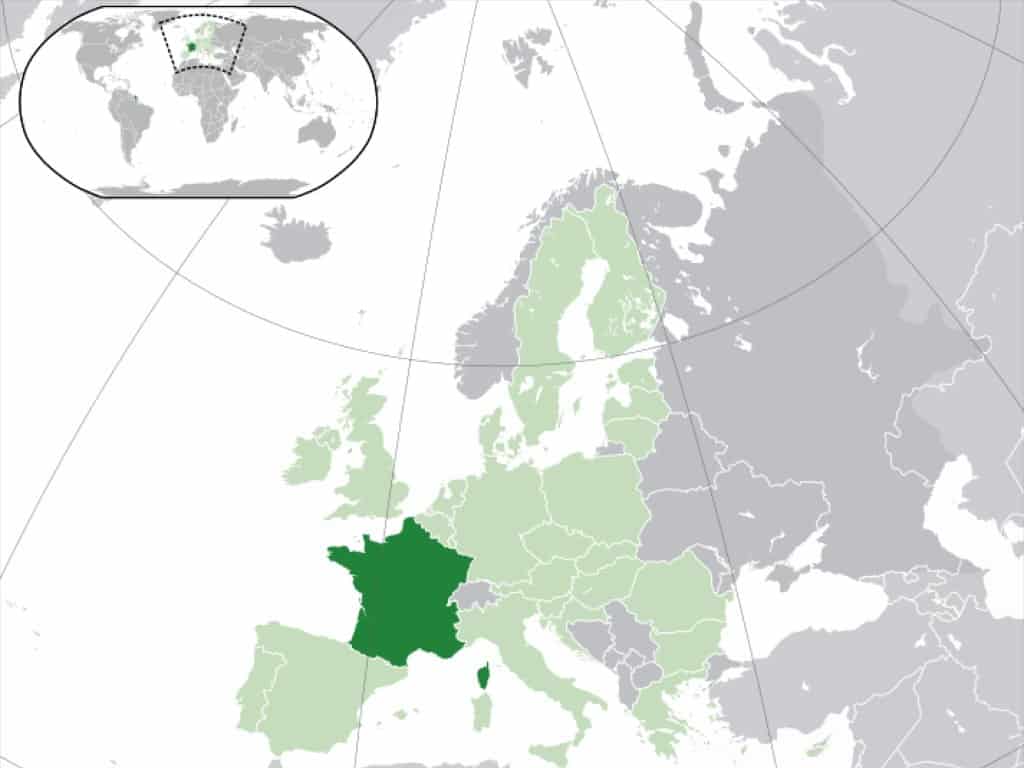 Buy it Now and Join the Wonderfull Winning World!!! 
 Athens 2004 – Beijing 2008 – London 2012 – Rio 2016 
 Games of the XXVIII Olympiad in Athens – 13 to 29 August 2004