Description

Australia – Torch Relay International Route with Map
Athens 2004 Olympic Games Pin
The Olympic Flame passed from Australia
The 2004 Summer Olympics Torch Relay took the Olympic Flame across every habitable continent, returning to Athens, Greece. Every citywhich had hosted the Summer Olympics was revisited by the torch, as well as several other cities chosen for their international importance.
The relay was the first time the Olympic flame had travelled to Africa, India and South America. The flame was transported from country to country aboard a specially-equipped Boeing 747 leased from Atlanta Icelandic (Registration TF-ARO) called Zeus. On board the flame was carried and burned continuously in specially modified miners lamps.
Australia is an Oceanian country comprising the mainland of the Australian continent, the island of Tasmania, and numerous smaller islands. It is the world's sixth-largest country by total area. Neighbouring countries include Papua New Guinea, Indonesia and East Timor to the north; the Solomon Islands and Vanuatu to the north-east; and New Zealand to the south-east.
For about 50,000 years before the first British settlement in the late 18th century, Australia was inhabited by indigenous Australians, who spoke languages grouped into roughly 250 language groups. After the European discovery of the continent by Dutch explorers in 1606, Australia's eastern half was claimed by Great Britain in 1770 and initially settled through penal transportation to the colony of New South Wales from 26 January 1788. The population grew steadily in subsequent decades; the continent was explored and an additional five self-governing crown colonies were established. On 1 January 1901, the six colonies federated, forming the Commonwealth of Australia. Since federation, Australia has maintained a stable liberal democratic political system that functions as a federal parliamentary democracy and constitutional monarchy comprising six states and several territories. The population of 24 million is highly urbanised and heavily concentrated in the eastern states and on the coast.
The pin depicts the map of  Australia where passed the Olympic Flame
Product: Olympic Pin
Pin code: #04-164-002
Tiraz: <1.000pcs
Official Licensed Product
Licensed Manufacturer:

Efsimon Collection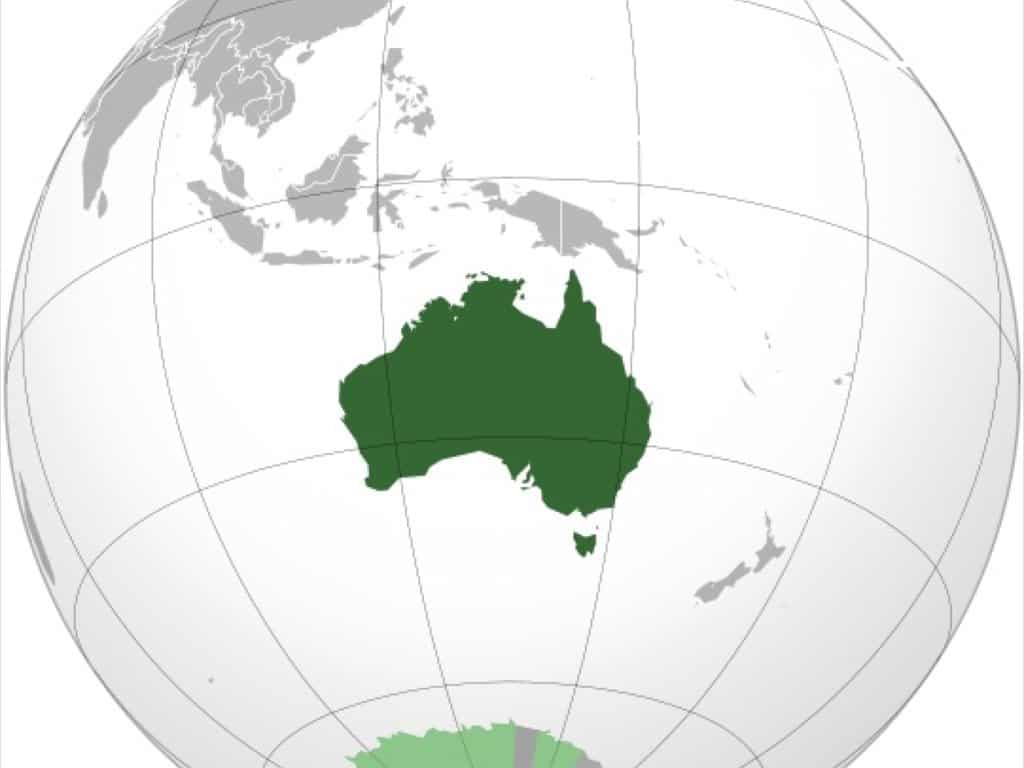 Buy it Now and Join the Wonderfull Winning World!!! 
 Athens 2004 – Beijing 2008 – London 2012 – Rio 2016 
 Games of the XXVIII Olympiad in Athens – 13 to 29 August 2004