Description

Sofia – Torch Relay International Route Cities
Athens 2004 Olympic Games Pin
The Olympic Flame passed from Sofia city.
The 2004 Summer Olympics Torch Relay took the Olympic Flame across every habitable continent, returning to Athens, Greece. Every citywhich had hosted the Summer Olympics was revisited by the torch, as well as several other cities chosen for their international importance.
The relay was the first time the Olympic flame had travelled to Africa, India and South America. The flame was transported from country to country aboard a specially-equipped Boeing 747 leased from Atlanta Icelandic (Registration TF-ARO) called Zeus. On board the flame was carried and burned continuously in specially modified miners lamps.
Sofia is the capital and largest city of Bulgaria. Sofia is the 15th largest city in the European Union with population of more than 1.2 million people. The city is located at the foot of Vitosha Mountain in the western part of the country, within less than 50 kilometres (31 mi) drive from the Serbian border. Its location in the centre of the Balkan peninsula means that it is the midway between the Black Sea and the Adriatic Sea, whereas the Aegean Sea is the closest to it.
The St. Alexander Nevsky Cathedral is a Bulgarian Orthodox cathedral in Sofia, the capital of Bulgaria. Built in Neo-Byzantine style, it serves as the cathedral church of the Patriarch of Bulgaria and it is one of the largest Eastern Orthodox cathedrals in the world, as well as one of Sofia's symbols and primary tourist attractions. The St. Alexander Nevsky Cathedral in Sofia occupies an area of 3,170 square metres (34,100 sq ft) and can hold 10,000 people inside. It is the second-largest cathedral located on the Balkan Peninsula, after the Cathedral of Saint Sava in Belgrade.
The pin depicts a monument of Sofia city where the Olympic Flame passed
Product: Olympic Torch Relay Pin
Pin code: #04-171-027
Tiraz: <1.000pcs
Official Licensed Product
Licensed Manufacturer:

Efsimon Collection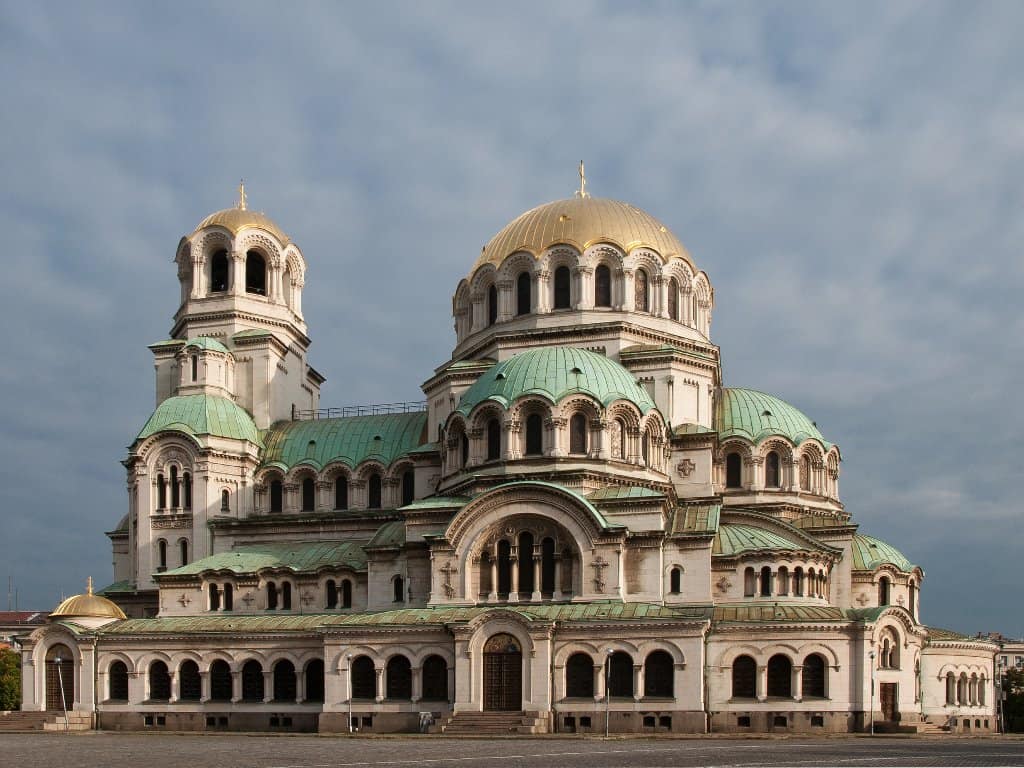 Buy it Now and Join the Wonderfull Winning World!!! 
 Athens 2004 – Beijing 2008 – London 2012 – Rio 2016 
 Games of the XXVIII Olympiad in Athens – 13 to 29 August 2004