Description

Rome – Torch Relay International Route Cities
Athens 2004 Olympic Games Pin
The Olympic Flame passed from Rome city.
The 2004 Summer Olympics Torch Relay took the Olympic Flame across every habitable continent, returning to Athens, Greece. Every citywhich had hosted the Summer Olympics was revisited by the torch, as well as several other cities chosen for their international importance.
The relay was the first time the Olympic flame had travelled to Africa, India and South America. The flame was transported from country to country aboard a specially-equipped Boeing 747 leased from Atlanta Icelandic (Registration TF-ARO) called Zeus. On board the flame was carried and burned continuously in specially modified miners lamps.
Rome is the capital of Italy and of the Lazio region. With 2.9 million residents in 1,285 km2 (496.1 sq mi), it is also the country's largest and most populated comune and fourth-most populous city in the European Union by population within city limits. The Metropolitan City of Rome has a population of 4.3 million residents. The city is located in the central-western portion of the Italian Peninsula, within Lazio (Latium), along the shores of Tiber river. The Vatican City is an independent country geographical located within the city boundaries of Rome, the only existing example of a country within a city: for this reason Rome has been often defined as capital of two states.
The Colosseum or Coliseum, also known as the Flavian Amphitheatre, is an oval amphitheatre in the centre of the city of Rome, Italy. Built of concrete and sand, it is the largest amphitheatre ever built. The Colosseum is situated just east of the Roman Forum. Construction began under the emperor Vespasian in 72 AD, and was completed in 80 AD under his successor and heir Titus. Further modifications were made during the reign of Domitian (81–96). These three emperors are known as the Flavian dynasty, and the amphitheatre was named in Latin for its association with their family name (Flavius).
The pin depicts a monument of Rome city where the Olympic Flame passed
Product: Olympic Torch Relay Pin
Pin code: #04-171-021
Tiraz: <1.000pcs
Official Licensed Product
Licensed Manufacturer:

Efsimon Collection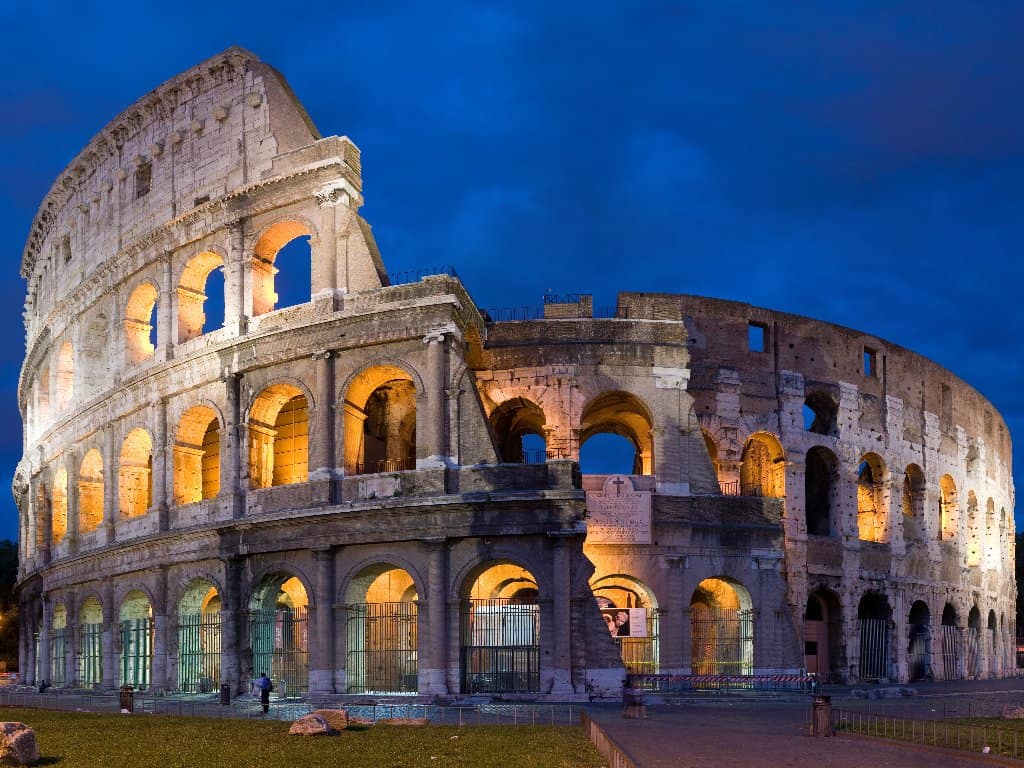 Buy it Now and Join the Wonderfull Winning World!!! 
 Athens 2004 – Beijing 2008 – London 2012 – Rio 2016 
 Games of the XXVIII Olympiad in Athens – 13 to 29 August 2004