Description

New York – Torch Relay International Route Cities
Athens 2004 Olympic Games Pin
The Olympic Flame passed from New York city.
The 2004 Summer Olympics Torch Relay took the Olympic Flame across every habitable continent, returning to Athens, Greece. Every citywhich had hosted the Summer Olympics was revisited by the torch, as well as several other cities chosen for their international importance.
The relay was the first time the Olympic flame had travelled to Africa, India and South America. The flame was transported from country to country aboard a specially-equipped Boeing 747 leased from Atlanta Icelandic (Registration TF-ARO) called Zeus. On board the flame was carried and burned continuously in specially modified miners lamps.
New York is a state in the Northeastern United States and is the United States' 27th-most extensive, fourth-most populous, and seventh-most densely populated state. New York is bordered by New Jersey and Pennsylvania to the south and Connecticut, Massachusetts, and Vermont to the east. The state has a maritime border in the Atlantic Ocean with Rhode Island, east of Long Island, as well as an international border with the Canadian provinces of Quebec to the north and Ontario to the west and north. The state of New York, with an estimated 19.8 million residents in 2015, is often referred to as New York State to distinguish it from New York City, the state's most populous city and its economic hub.
The Empire State Building is a 102-story skyscraper located in Midtown Manhattan, New York City, on Fifth Avenue between West 33rd and 34th Streets. It has a roof height of 1,250 feet (381 m), and with its antenna spire included, it stands a total of 1,454 feet (443 m) high. Its name is derived from the nickname for New York, the Empire State. It stood as the world's tallest building for nearly 40 years, from its completion in early 1931 until the topping out of the original World Trade Center's North Tower in late 1970. Following the September 11 attacks in 2001, the Empire State Building was again the tallest building in New York, until One World Trade Center reached a greater height in April 2012. The Empire State Building is currently the fifth-tallest completed skyscraper in the United States and the 29th-tallest in the world. It is also the fifth-tallest freestanding structure in the Americas. When measured by pinnacle height, it is the fourth-tallest building in the United States.
The pin depicts a monument of New York city where the Olympic Flame passed
Product: Olympic Torch Relay Pin
Pin code: #04-171-004
Tiraz: <1.000pcs
Official Licensed Product
Licensed Manufacturer:

Efsimon Collection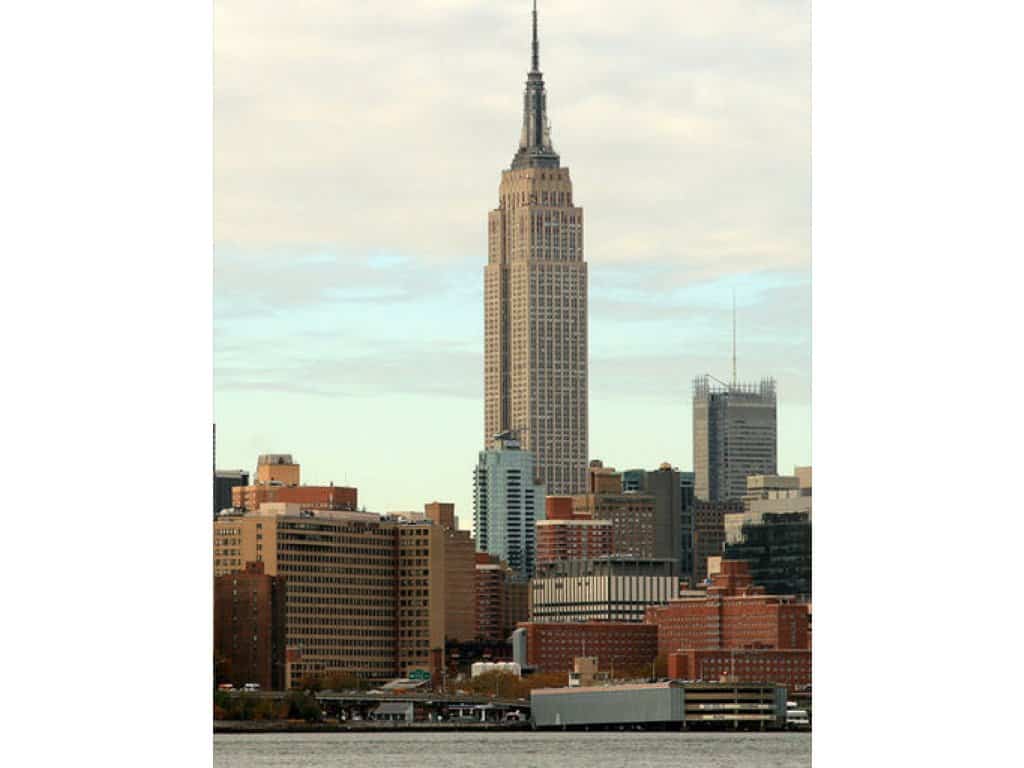 Buy it Now and Join the Wonderfull Winning World!!! 
 Athens 2004 – Beijing 2008 – London 2012 – Rio 2016 
 Games of the XXVIII Olympiad in Athens – 13 to 29 August 2004