Description

Moscow – Torch Relay International Route Cities
Athens 2004 Olympic Games Pin
The Olympic Flame passed from Moscow city.
The 2004 Summer Olympics Torch Relay took the Olympic Flame across every habitable continent, returning to Athens, Greece. Every citywhich had hosted the Summer Olympics was revisited by the torch, as well as several other cities chosen for their international importance.
The relay was the first time the Olympic flame had travelled to Africa, India and South America. The flame was transported from country to country aboard a specially-equipped Boeing 747 leased from Atlanta Icelandic (Registration TF-ARO) called Zeus. On board the flame was carried and burned continuously in specially modified miners lamps.
Moscow is a major political, economic, cultural, and scientific center of Russia and Eastern Europe, as well as the largest city entirely on the European continent. By broader definitions Moscow is among the world's largest cities, being the 14th largest metro area, the 17th largest agglomeration, the 16th largest urban area, and the 10th largest by population within city limits worldwide. According to Forbes 2013, Moscow has been ranked as the ninth most expensive city in the world by Mercer and has one of the world's largest urban economies, being ranked as an alpha global city according to the Globalization and World Cities Research Network, and is also one of the fastest growing tourist destinations in the world according to the MasterCard Global Destination Cities Index. Moscow is the northernmost and coldest megacity and metropolis on Earth. It is home to the Ostankino Tower, the tallest free standing structure in Europe; the Federation Tower, the tallest skyscraper in Europe; and the Moscow International Business Center. By its territorial expansion on July 1, 2012 southwest into the Moscow Oblast, the area of the capital more than doubled; from 1,091 square kilometers (421 sq mi) up to 2,511 square kilometers (970 sq mi), and gained an additional population of 233,000 people.
The Cathedral of Vasily the Blessed, commonly known as Saint Basil's Cathedral, is a church in Red Square in Moscow, Russia. The building, now a museum, is officially known as the Cathedral of the Intercession of the Most Holy Theotokos on the Moat or Pokrovsky Cathedral. It was built from 1555–61 on orders from Ivan the Terrible and commemorates the capture of Kazan and Astrakhan. A world famous landmark, it was the city's tallest building until the completion of the Ivan the Great Bell Tower in 1600.
The pin depicts a monument of Moscow city where the Olympic Flame passed
Product: Olympic Torch Relay Pin
Pin code: #04-171-033
Tiraz: <1.000pcs
Official Licensed Product
Licensed Manufacturer:

Efsimon Collection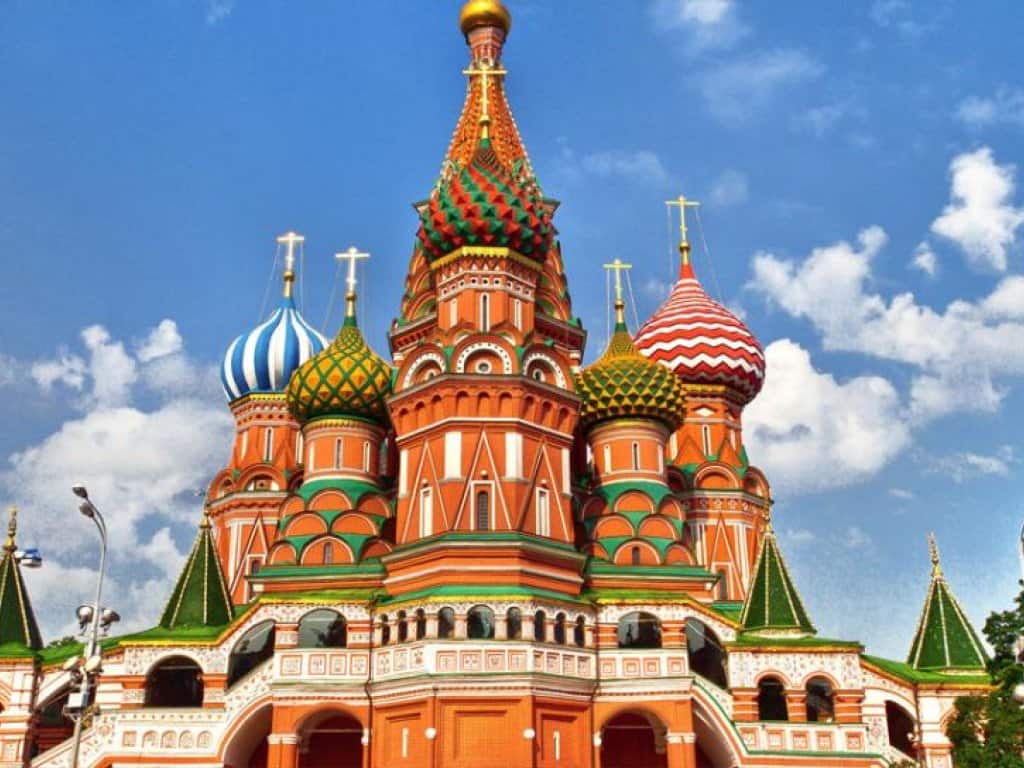 Buy it Now and Join the Wonderfull Winning World!!! 
 Athens 2004 – Beijing 2008 – London 2012 – Rio 2016 
 Games of the XXVIII Olympiad in Athens – 13 to 29 August 2004