Description

Delhi – Torch Relay International Route Cities
Athens 2004 Olympic Games Pin
The Olympic Flame passed from Delhi city.
The 2004 Summer Olympics Torch Relay took the Olympic Flame across every habitable continent, returning to Athens, Greece. Every citywhich had hosted the Summer Olympics was revisited by the torch, as well as several other cities chosen for their international importance.
The relay was the first time the Olympic flame had travelled to Africa, India and South America. The flame was transported from country to country aboard a specially-equipped Boeing 747 leased from Atlanta Icelandic (Registration TF-ARO) called Zeus. On board the flame was carried and burned continuously in specially modified miners lamps.
Delhi, officially the National Capital Territory of Delhi, is the capital territory of India. Delhi is historically and culturally connected to both the Upper Doab of the Yamuna-Ganges river system and the Punjab region. It is bordered by Haryana on three sides and by Uttar Pradesh to the east. It is the largest city in India in terms of geographical area – about 1,484 square kilometers. It has a population of about 16.3 million, making it the second most populous city and second most populous urban agglomeration in India and 3rd largest urban area in the world. Such is the nature of urban expansion in Delhi that its growth has expanded beyond the NCT to incorporate towns in neighbouring states and at its largest extent can count a population of about 25 million residents as of 2014.
Humayun's tomb is the tomb of the Mughal Emperor Humayun in Delhi, India. The tomb was commissioned by Humayun's son Akbar) in 1569-70, and designed by Mirak Mirza Ghiyas, a Persian architect chosen by Bega Begum. It was the first garden-tomb on the Indian subcontinent, and is located in Nizamuddin East, Delhi, India, close to the Dina-panah citadel also known as Purana Qila (Old Fort), that Humayun founded in 1533. It was also the first structure to use red sandstone at such a scale. The tomb was declared a UNESCO World Heritage Site in 1993, and since then has undergone extensive restoration work, which is complete. Besides the main tomb enclosure of Humayun, several smaller monuments dot the pathway leading up to it, from the main entrance in the West, including one that even pre-dates the main tomb itself, by twenty years; it is the tomb complex of Isa Khan Niyazi, an Afghan noble in Sher Shah Suri's court of the Suri dynasty, who fought against the Mughals, constructed in 1547 CE.
The pin depicts a monument of Delhi city where the Olympic Flame passed
Product: Olympic Torch Relay Pin
Pin code: #04-171-007
Tiraz: <1.000pcs
Official Licensed Product
Licensed Manufacturer:

Efsimon Collection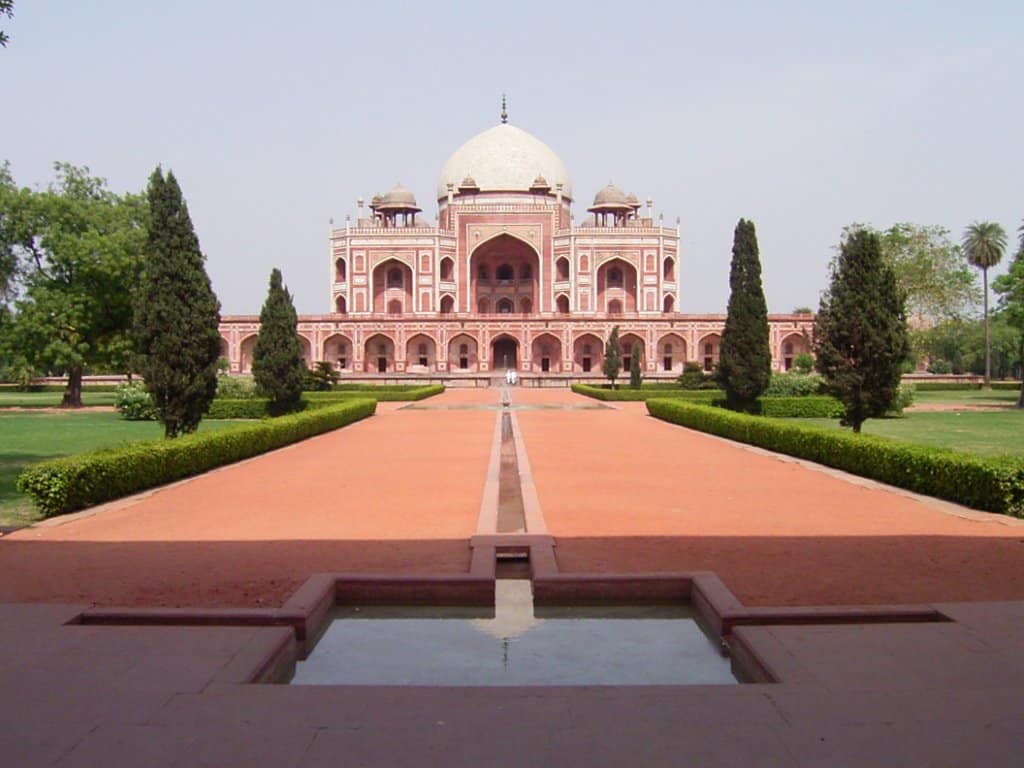 Buy it Now and Join the Wonderfull Winning World!!! 
 Athens 2004 – Beijing 2008 – London 2012 – Rio 2016 
 Games of the XXVIII Olympiad in Athens – 13 to 29 August 2004