Description

Cairo – Torch Relay International Route Cities
Athens 2004 Olympic Games Pin
The Olympic Flame passed from Cairo city.
The 2004 Summer Olympics Torch Relay took the Olympic Flame across every habitable continent, returning to Athens, Greece. Every citywhich had hosted the Summer Olympics was revisited by the torch, as well as several other cities chosen for their international importance.
The relay was the first time the Olympic flame had travelled to Africa, India and South America. The flame was transported from country to country aboard a specially-equipped Boeing 747 leased from Atlanta Icelandic (Registration TF-ARO) called Zeus. On board the flame was carried and burned continuously in specially modified miners lamps.
Cairo is the capital and largest city of Egypt. Greater Cairo is the largest metropolitan area in the Middle East and the Arab world, and 15th-largest in the world, and is associated with ancient Egypt, as the famous Giza pyramid complex and the ancient city of Memphis are located in its geographical area. Located near the Nile Delta, modern Cairo was founded in 969 CE by Jawhar al-Siqilli ("the Sicilian") of the Fatimid dynasty, but the land composing the present-day city was the site of ancient national capitals whose remnants remain visible in parts of Old Cairo. Cairo has long been a center of the region's political and cultural life, and is nicknamed "the city of a thousand minarets" for its preponderance of Islamic architecture.
The Egyptian pyramids are ancient pyramid-shaped masonry structures located in Egypt.
As of November 2008, there are sources citing both 118 and 138 as the number of identified Egyptian pyramids. Most were built as tombs for the country's pharaohs and their consorts during the Old and Middle Kingdom periods.
The earliest known Egyptian pyramids are found at Saqqara, northwest of Memphis. The earliest among these is the Pyramid of Djoser (constructed 2630 BC–2611 BC) which was built during the third dynasty. This pyramid and its surrounding complex were designed by the architect Imhotep, and are generally considered to be the world's oldest monumental structures constructed of dressed masonry.
The most famous Egyptian pyramids are those found at Giza, on the outskirts of Cairo. Several of the Giza pyramids are counted among the largest structures ever built. The Pyramid of Khufu at Giza is the largest Egyptian pyramid. It is the only one of the Seven Wonders of the Ancient World still in existence.
The pin depicts a monument of Cairo city where the Olympic Flame passed
Product: Olympic Torch Relay Pin
Pin code: #04-171-009
Tiraz: <1.000pcs
Official Licensed Product
Licensed Manufacturer:

Efsimon Collection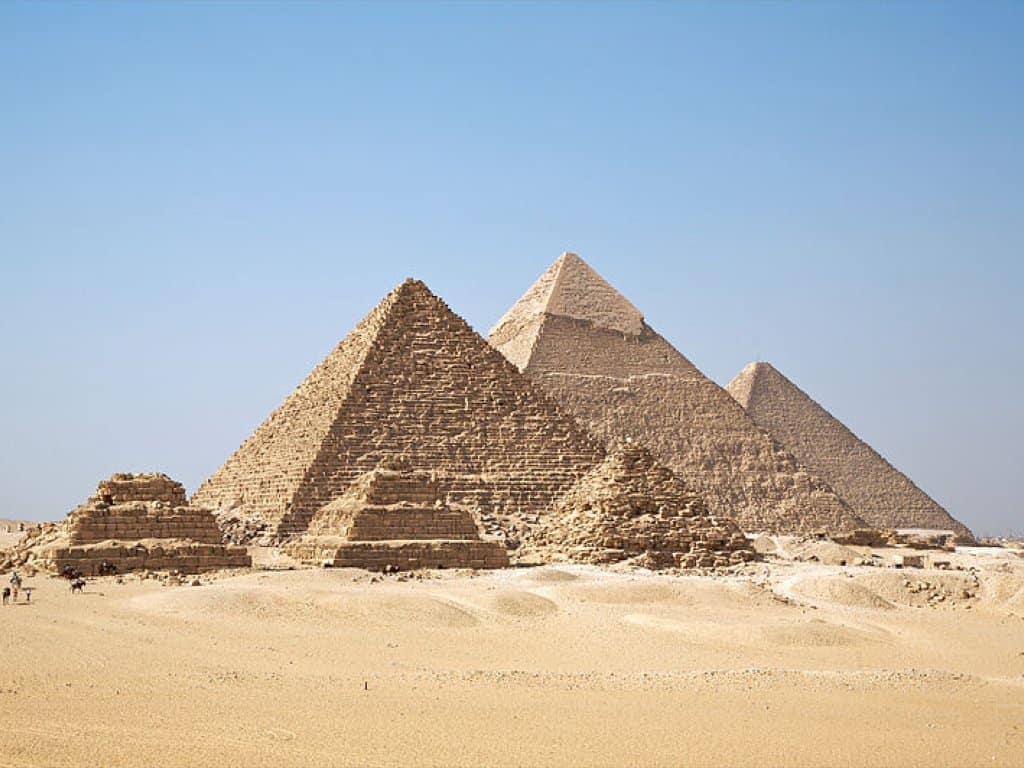 Buy it Now and Join the Wonderfull Winning World!!! 
 Athens 2004 – Beijing 2008 – London 2012 – Rio 2016 
 Games of the XXVIII Olympiad in Athens – 13 to 29 August 2004