Description

Beijing – Torch Relay International Route Cities
Athens 2004 Olympic Games Pin
The Olympic Flame passed from Beijing city.
The 2004 Summer Olympics Torch Relay took the Olympic Flame across every habitable continent, returning to Athens, Greece. Every citywhich had hosted the Summer Olympics was revisited by the torch, as well as several other cities chosen for their international importance.
The relay was the first time the Olympic flame had travelled to Africa, India and South America. The flame was transported from country to country aboard a specially-equipped Boeing 747 leased from Atlanta Icelandic (Registration TF-ARO) called Zeus. On board the flame was carried and burned continuously in specially modified miners lamps.
Beijing is the capital of the People's Republic of China and one of the most populous cities in the world.
Its total population in 2013 was 21,150,000. The city proper is the 2nd most populous in the world. The metropolis, located in northern China, is governed as a direct-controlled municipality under the national government with 16 urban, suburban, and rural districts. Beijing Municipality is surrounded by Hebei Province with the exception of neighboring Tianjin Municipality to the southeast; together the three divisions form the Jingjinji metropolitan region and the national capital region of China.
The Temple of Heaven, literally the Altar of Heaven, is a medieval complex of religious buildings situated in the southeastern part of central Beijing. The complex was visited by the Emperors of the Ming and Qing dynasties for annual ceremonies of prayer to Heaven for good harvest. It has been regarded as a Daoist temple, although Chinese heaven worship, especially by the reigning monarch of the day, predates Daoism.
The pin depicts a monument of Beijing city where the Olympic Flame passed
Product: Olympic Torch Relay Pin
Pin code: #04-171-006
Tiraz: <1.000pcs
Official Licensed Product
Licensed Manufacturer:

Efsimon Collection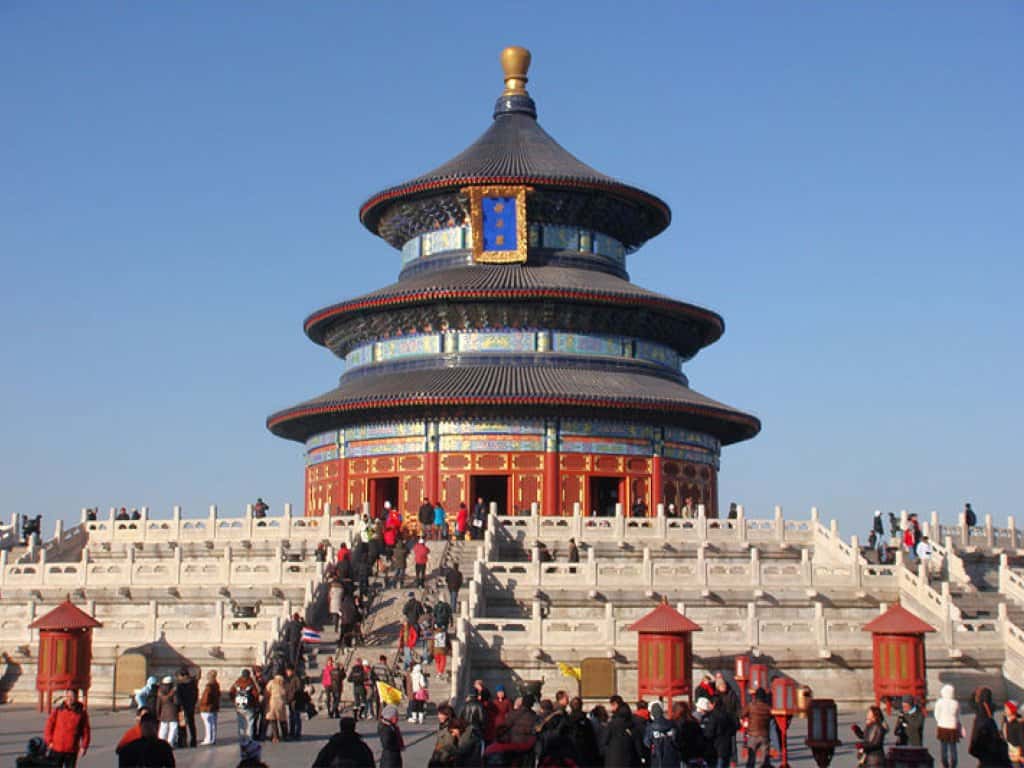 Buy it Now and Join the Wonderfull Winning World!!!  
 Games of the XXVIII Olympiad in Athens – 13 to 29 August 2004