Description

Veria – Torch Relay Greek Route
Athens 2004 Olympic Games Pin
The Olympic Flame past from Greek City, Veria.
The 2004 Summer Olympics Torch Relay took the Olympic Flame across every habitable continent, returning to Athens, Greece. Every citywhich had hosted the Summer Olympics was revisited by the torch, as well as several other cities chosen for their international importance.
The relay was the first time the Olympic flame had travelled to Africa, India and South America. The flame was transported from country to country aboard a specially-equipped Boeing 747 leased from Atlanta Icelandic (Registration TF-ARO) called Zeus. On board the flame was carried and burned continuously in specially modified miners lamps.
Veria, is a city in northern Greece, located north-northwest of the capital Athens and west-southwest of Thessalonica.
Even by the standards of Greece, Veria is an old city; first mentioned in the writings of Thucydides in 432 BC, there is evidence that it was populated as early as 1000 BC. Veria was an important possession for Philip II of Macedon (father of Alexander the Great) and later for the Romans. Apostle Paul famously preached in the city, and its inhabitants were among the first Christians in the Empire. Later, under the Byzantine and Ottoman empires, Veria was a center of Greek culture and learning. Today Veria is a commercial center of Central Macedonia, the capital of the regional unit of Imathia and the seat of a metropolitan bishop of the Ecumenical Patriarchate and the Church of Greece.
The extensive archaeological site of Vergina (ancient Aegae, the summer capital of Macedon), a UNESCO World Heritage Site containing the tomb of Philip II of Macedon, lies 12 km (7 mi) south-east of the city center of Veria.
The city is reputed to have been named by its mythical creator Beres (also spelled Pheres) or from the daughter of the king of Berroia who was thought to be the son of Macedon. Veria enjoyed great prosperity under the kings of the Argead Dynasty (whose most famous member was Alexander the Great) who made it their second most important city after Pella; the city reached the height of its glory and influence in the Hellenistic period, during the reign of the Antigonid Dynasty. During this time, Veria became the seat of the Koinon of Macedonians (Κοινόν Μακεδόνων), minted its own coinage and held sports games named Alexandreia, in honor of Alexander the Great, with athletes from all over Greece competing in them. Veria surrendered to Rome in 168 BC. During the Roman empire, Veria became a place of worship for the Romans. Diocletian made the large and populous city one of two capitals of the Roman province of Macedonia.
The pin depicts the Torchbearer passing from a monument of Veria city 
Product: Olympic Pin
Pin code: #04-162-090
Tiraz: <1.000pcs
Official Licensed Product
Licensed Manufacturer:

Efsimon Collection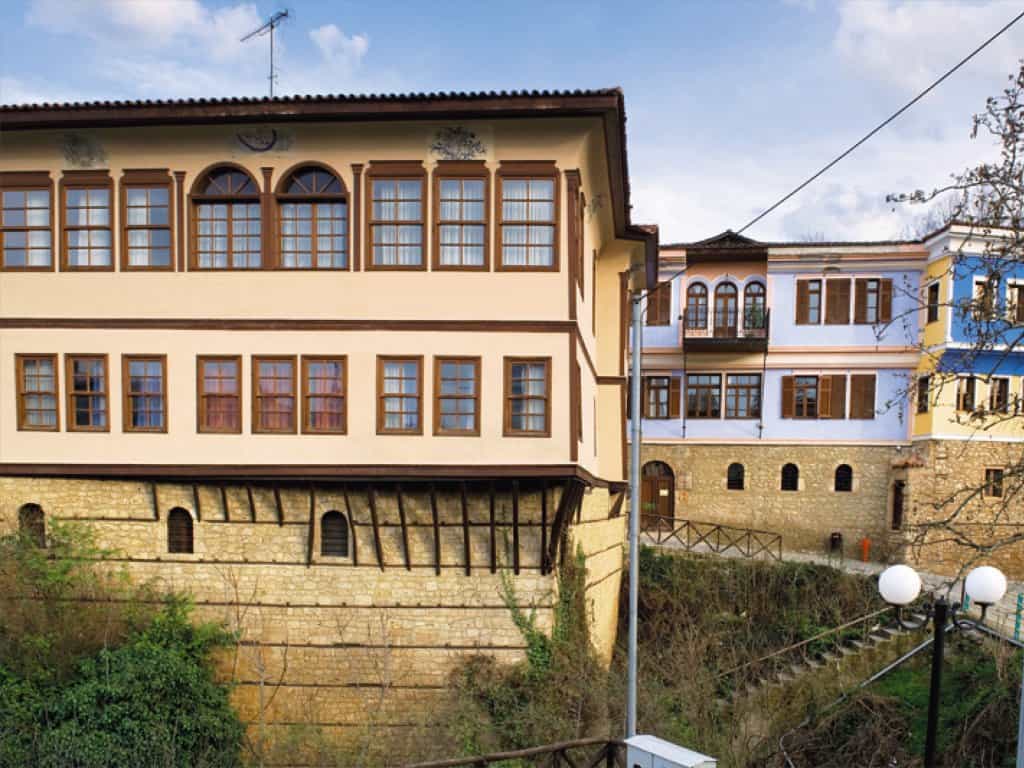 Buy it Now and Join the Wonderfull Winning World!!! 
 Athens 2004 – Beijing 2008 – London 2012 – Rio 2016 
 Games of the XXVIII Olympiad in Athens – 13 to 29 August 2004