Description

Thasos – Torch Relay Greek Route
Athens 2004 Olympic Games Pin
The Olympic Flame past from Greek City, Thasos.
The 2004 Summer Olympics Torch Relay took the Olympic Flame across every habitable continent, returning to Athens, Greece. Every citywhich had hosted the Summer Olympics was revisited by the torch, as well as several other cities chosen for their international importance.
The relay was the first time the Olympic flame had travelled to Africa, India and South America. The flame was transported from country to country aboard a specially-equipped Boeing 747 leased from Atlanta Icelandic (Registration TF-ARO) called Zeus. On board the flame was carried and burned continuously in specially modified miners lamps.
Thasos or Thassos is a Greek island, geographically part of the North Aegean Sea, but administratively part of the Kavala regional unit.
The writer Vassilis Vassilikos, famous for his novel "Z", which was later adapted into an Academy Award-winning film was born in Thasos in 1934. He later became Director General of Greek Public Television, and Greece's ambassador to UNESCO.
During the Axis occupation (April 1941 – October 1944) Thasos, along with the region of East Macedonia and Thrace, was assigned by the Nazis to their Bulgarian allies. The Bulgarian government renamed the island "Tasos" and closed its schools. Thasos' mountainous terrain facilitated resistance activity against the occupation forces, mainly led by the left-wing National Liberation Front (EAM). After the end of the war and the withdrawal of Axis troops in 1944, the island was caught up in the Greek Civil War. The leader of the communist naval forces in the civil war, Sarantis Spintzos, was a native of Thasos. Skirmishes and communist guerilla attacks continued on Thasos until 1950, almost a year after the main hostilities were over on the mainland.
In the post-war decades, another native of Thasos, Costas Tsimas, was to attain national recognition; a friend of Prime Minister Andreas Papandreou, he was appointed Director of the National Intelligence Service, the first civilian to hold that post.
Thasos, the capital, is now informally known as Limenas, or "the port". It is served by a ferry route to and from Keramoti a port close to Kavala International Airport, and has the shortest possible crossing to the island. Scala Prinos 20 km south of Thassos town is served by a ferry route to and from Kavala.
The pin depicts the Torchbearer passing from a monument of Thasos city 
Product: Olympic Pin
Pin code: #04-162-040
Tiraz: <1.000pcs
Official Licensed Product
Licensed Manufacturer:

Efsimon Collection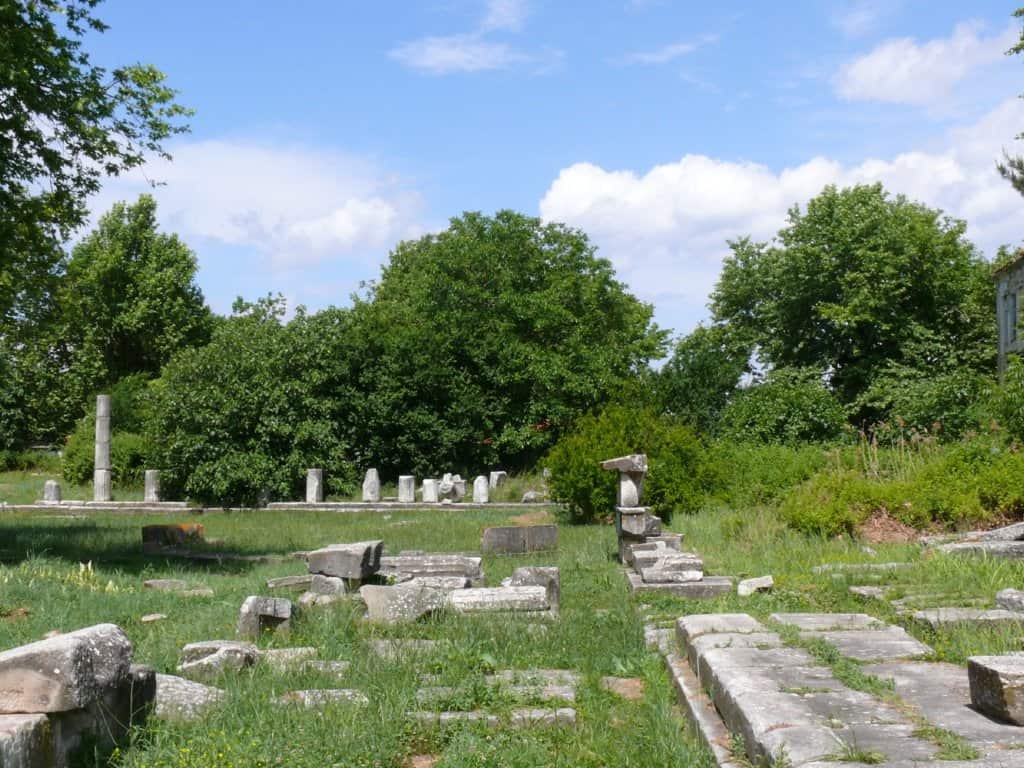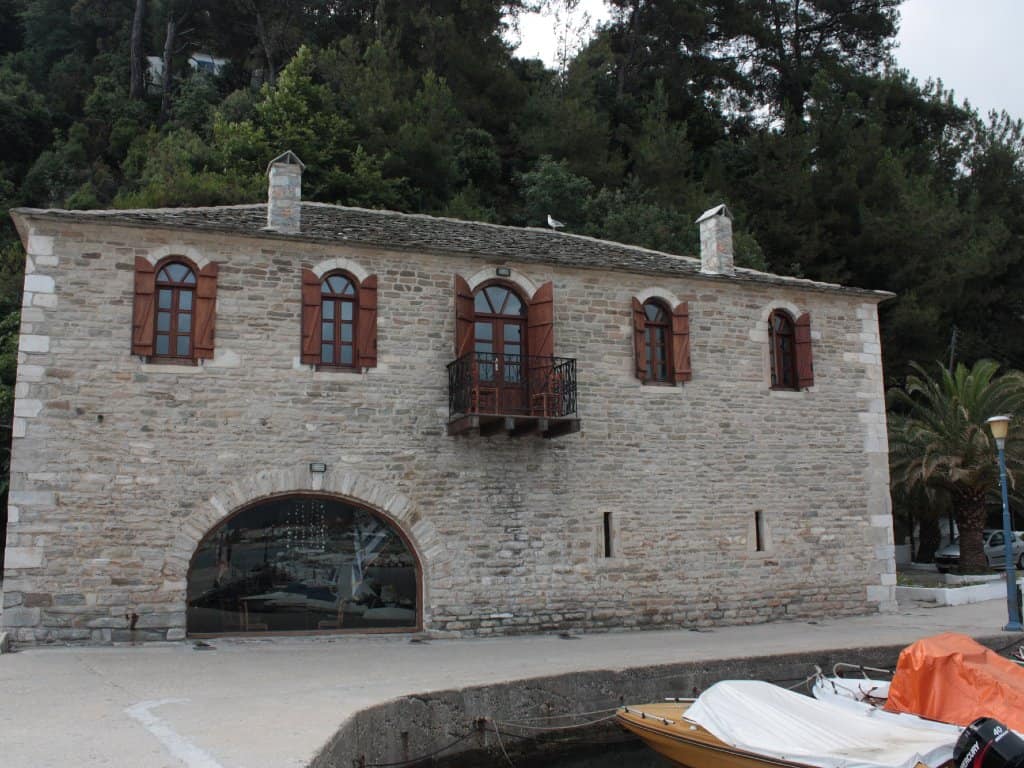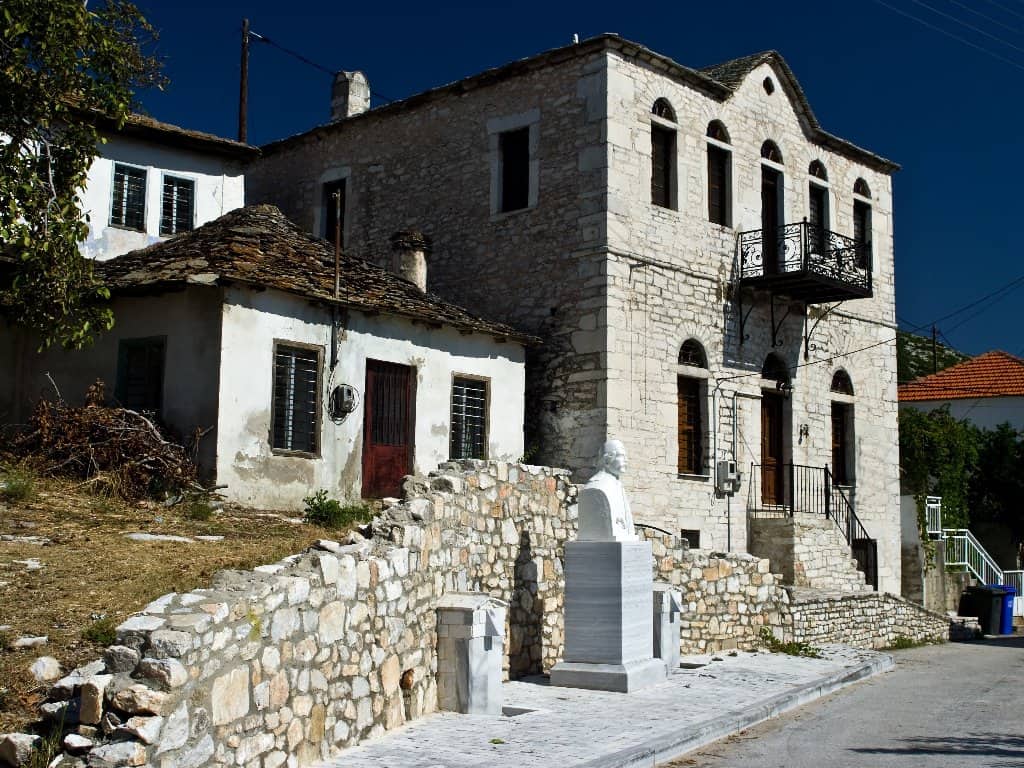 Buy it Now and Join the Wonderfull Winning World!!! 
 Athens 2004 – Beijing 2008 – London 2012 – Rio 2016 
 Games of the XXVIII Olympiad in Athens – 13 to 29 August 2004