Description

Sparti – Torch Relay Greek Route
Athens 2004 Olympic Games Pin
The Olympic Flame past from Greek City, Sparti.
The 2004 Summer Olympics Torch Relay took the Olympic Flame across every habitable continent, returning to Athens, Greece. Every citywhich had hosted the Summer Olympics was revisited by the torch, as well as several other cities chosen for their international importance.
The relay was the first time the Olympic flame had travelled to Africa, India and South America. The flame was transported from country to country aboard a specially-equipped Boeing 747 leased from Atlanta Icelandic (Registration TF-ARO) called Zeus. On board the flame was carried and burned continuously in specially modified miners lamps.
In 1249, Mystras became the seat of the Latin Principality of Achaea, established in 1205 after the conquest of Constantinople during the Fourth Crusade, and Prince William II Villehardouin, a grand-nephew of the Fourth Crusade historian Geoffrey of Villehardouin, built a palace there.
In 1261, the Latins ceded Mystras and other forts in the southeastern Peloponnese as ransom for William II, who had been captured in Pelagonia, and Michael VIII Palaeologus made the city the seat of the new Despotate of the Morea. It remained the capital of the despotate, ruled by relatives of the Byzantine emperor, although the Venetians still controlled the coast and the islands. Mystras and the rest of Morea became relatively prosperous after 1261, compared to the rest of the empire. Under the despot Theodore it became the second most important city in the empire after Constantinople, and William II's palace became the second residence of the emperors. The main church of Brontochion Monastery was completed around 1310.
The frescos in the Peribleptos Monastery Church, dating between 1348 and 1380, are a very rare surviving late Byzantine cycle, crucial for the understanding of Byzantine art.
Mystras was also the last centre of Byzantine scholarship; the Neoplatonist philosopher George Gemistos Plethon lived there until his death in 1452. He and other scholars based in Mystras influenced the Italian Renaissance, especially after he accompanied the emperor John VIII Palaiologos to Florence in 1439.
The last Byzantine emperor, Constantine XI Palaiologos, was despot at Mystras before he came to the throne. Demetrius Palaeologus the last despot of Morea, surrendered the city to the Ottoman emperor Mehmed II in 1460. As Mezistre, it was the seat of a Turkish sanjak. The Venetians occupied it from 1687 to 1715, but otherwise the Ottomans held it until 1821 and the beginning of the Greek War of Independence. It was abandoned under King Otto for the newly rebuilt town of Sparta.
In 1989 the ruins, including the fortress, palace, churches, and monasteries, were named a UNESCO World Heritage Site.
The pin depicts the Torchbearer passing from a monument of Sparti city
Product: Olympic Pin
Pin code: #04-162-003
Tiraz: <1.000pcs
Official Licensed Product
Licensed Manufacturer:

Efsimon Collection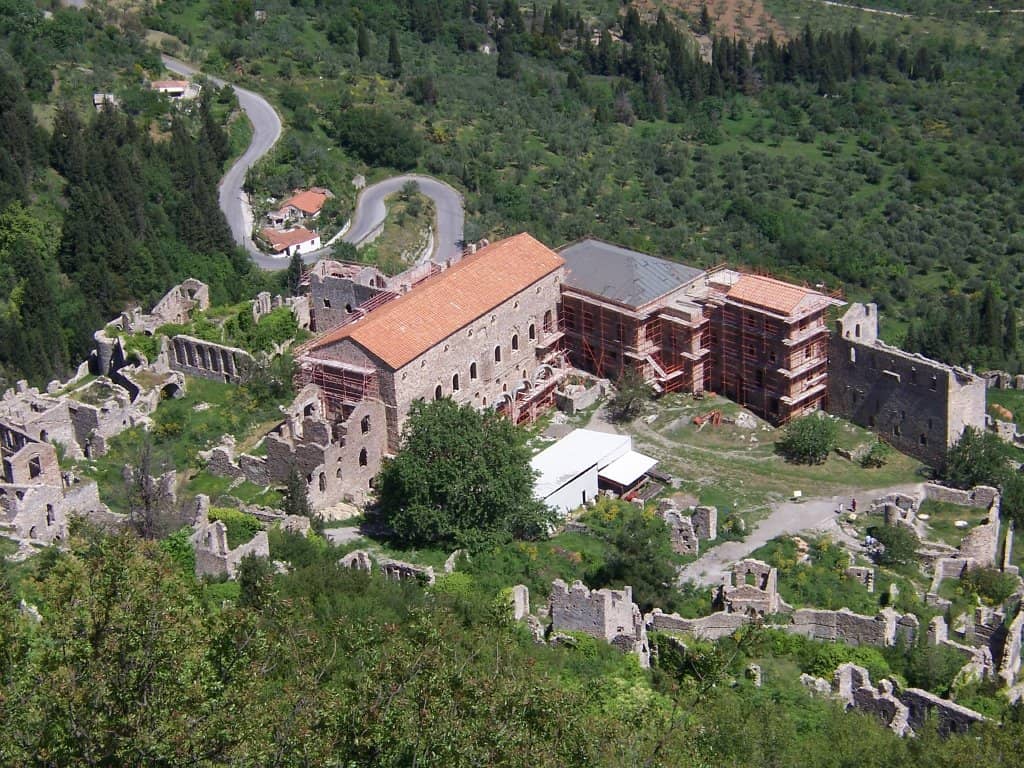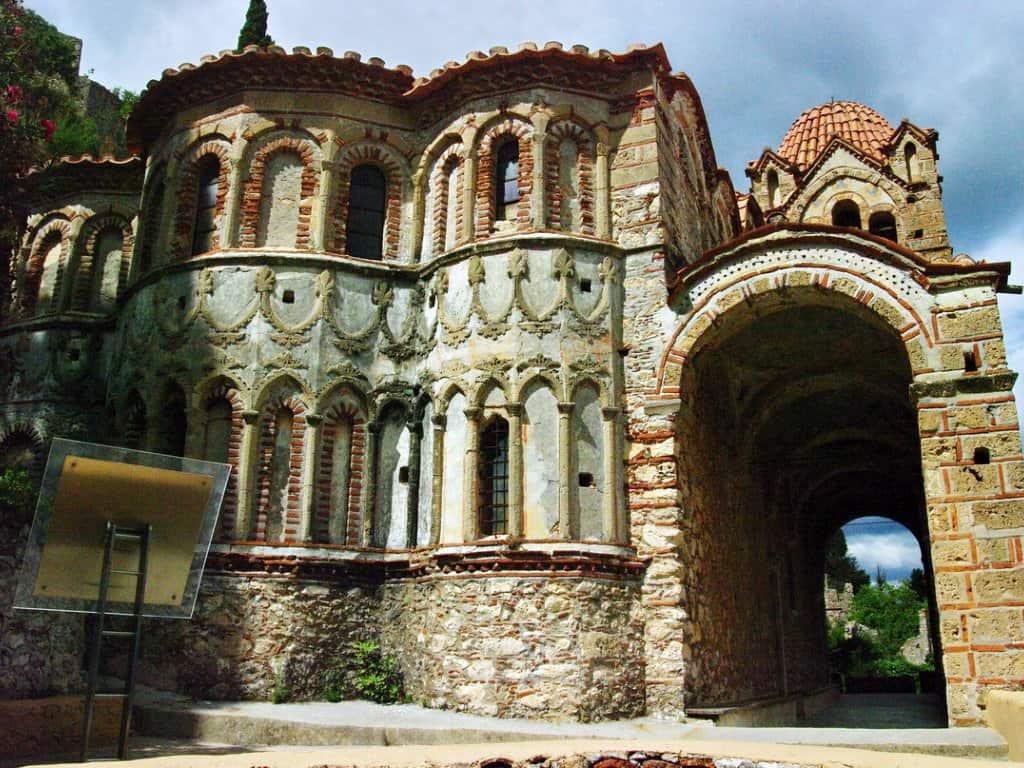 Buy it Now and Join the Wonderfull Winning World!!! 
 Athens 2004 – Beijing 2008 – London 2012 – Rio 2016 
 Games of the XXVIII Olympiad in Athens – 13 to 29 August 2004