Description

Skopelos – Torch Relay Greek Route
Athens 2004 Olympic Games Pin
The Olympic Flame past from Greek City, Skopelos.
The 2004 Summer Olympics Torch Relay took the Olympic Flame across every habitable continent, returning to Athens, Greece. Every citywhich had hosted the Summer Olympics was revisited by the torch, as well as several other cities chosen for their international importance.
The relay was the first time the Olympic flame had travelled to Africa, India and South America. The flame was transported from country to country aboard a specially-equipped Boeing 747 leased from Atlanta Icelandic (Registration TF-ARO) called Zeus. On board the flame was carried and burned continuously in specially modified miners lamps.
Skopelos is a Greek island in the western Aegean Sea. Skopelos is one of several islands which comprise the Northern Sporades island group, which lies east of the Pelion peninsula on the mainland and north of the island of Euboea. It is part of the Thessaly region. Skopelos is also the name of the main port and the municipal center of the island. The other communities of the island are Glossa and Neo Klima (Elios).
According to the legend, Skopelos was founded by Staphylos or Staphylus (Greek for grape), one of the sons of the god Dionysos and the princess Ariadne of Crete. Historically, in the Late Bronze Age the island, then known as Peparethos or Peparethus (Ancient Greek: Πεπάρηθος), was colonised by Cretans, who introduced viticulture to the island.
Perhaps because of the legend of its founding by the son of the god of wine, the island was known throughout the ancient Greek cities of the Mediterranean Sea for its wine. The play Philoctetes (first performed at the Festival of Dionysus in 409 BC) by Sophocles includes a wine merchant lost on his way to "Peparethos, rich in grapes and wine".
Pliny the Elder, in his book "Natural History" writes: "The physician Apollodorus, in the work in which he wrote recommending King Ptolemy what wines in particular to drink — for in his time the wines of Italy were not generally known — has spoken in high terms of that of Naspercene in Pontus, next to which he places the Oretic, and then the Aeneatian, the Leucadian, the Ambraciotic, and the Peparethian, to which last he gives the preference over all the rest, though he states that it enjoyed an inferior reputation, from the fact of its not being considered fit for drinking until it had been kept six years."
In 1936 excavations in the area of Staphylos / Velanio uncovered a royal tomb of the era of Mycenaean Greece. The island was briefly under the control of the city-state Chalcis, Euboea since at least the 8th century BC.
The pin depicts the Torchbearer passing from a monument of Skopelos city 
Product: Olympic Pin
Pin code: #04-162-095
Tiraz: <1.000pcs
Official Licensed Product
Licensed Manufacturer:

Efsimon Collection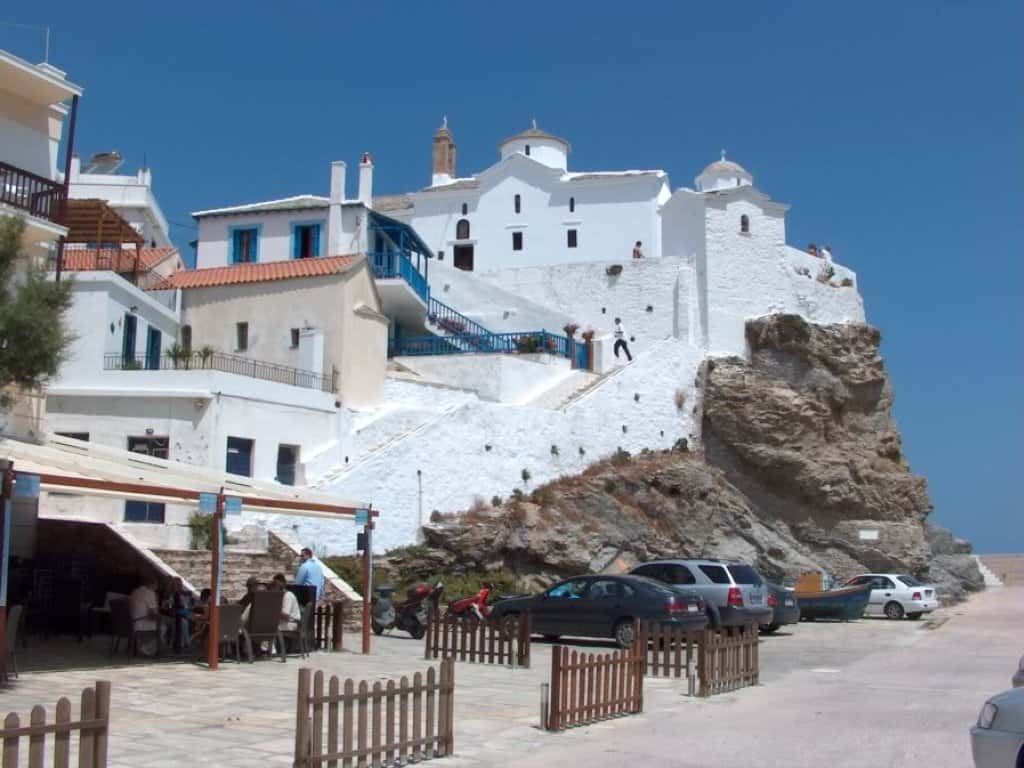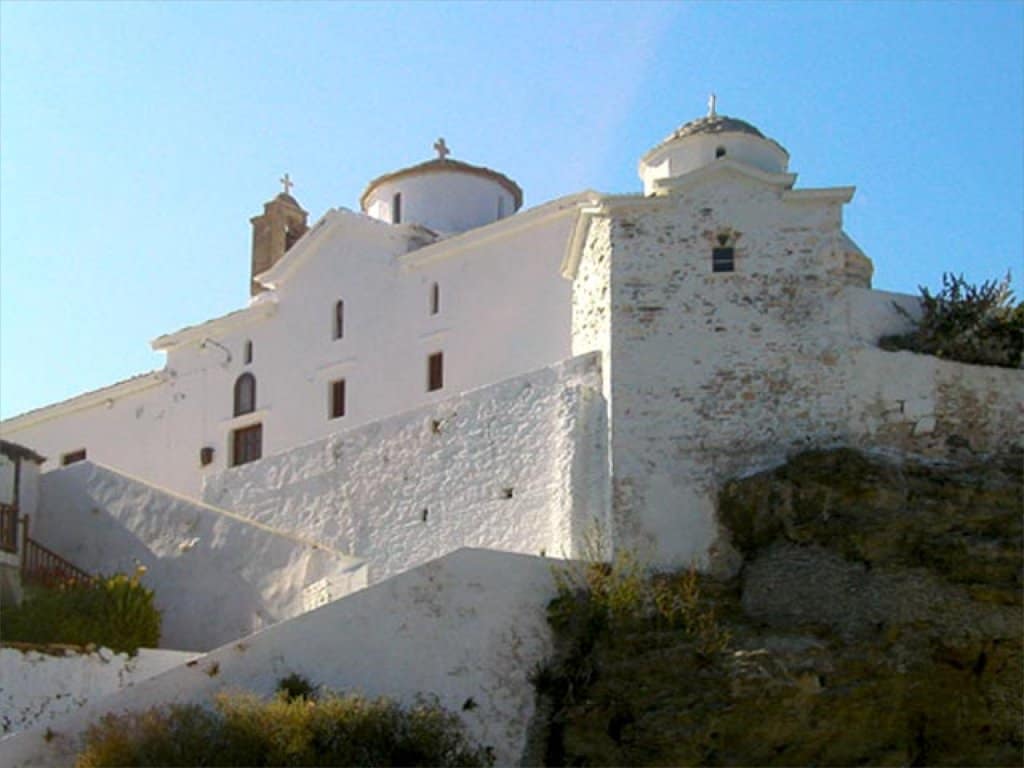 Buy it Now and Join the Wonderfull Winning World!!! 
 Athens 2004 – Beijing 2008 – London 2012 – Rio 2016 
 Games of the XXVIII Olympiad in Athens – 13 to 29 August 2004