Description

Skiathos – Torch Relay Greek Route
Athens 2004 Olympic Games Pin
The Olympic Flame past from Greek City, Skiathos.
The 2004 Summer Olympics Torch Relay took the Olympic Flame across every habitable continent, returning to Athens, Greece. Every citywhich had hosted the Summer Olympics was revisited by the torch, as well as several other cities chosen for their international importance.
The relay was the first time the Olympic flame had travelled to Africa, India and South America. The flame was transported from country to country aboard a specially-equipped Boeing 747 leased from Atlanta Icelandic (Registration TF-ARO) called Zeus. On board the flame was carried and burned continuously in specially modified miners lamps.
Skiathos is a small Greek island in the northwest Aegean Sea. Skiathos is the westernmost island in the Northern Sporades group, east of the Pelion peninsula in Magnesia on the mainland, and west of the island of Skopelos.
In Ancient times, the island played a minor role during the Persian Wars. In 480 BC, the fleet of the Persian King Xerxes was hit by a storm and was badly damaged on the rocks of the Skiathos coast. Following this the Greek fleet blockaded the adjacent seas to prevent the Persians from invading the mainland and supplying provisions to the army facing the 300 Spartans defending the pass at Thermopylae. The Persian fleet was defeated there at Artemisium and finally destroyed at the Battle of Salamis a year later. Skiathos remained in the Delian League until it lost its independence. The city was destroyed by Philip V of Macedon in 200 BC.
In 1207 the Gyzi brothers captured the island and built the Bourtzi, a small Venetian-styled fortress similar to the Bourtzi in Nafplio, on an islet just out of Skiathos Town, to protect the capital from the pirates. But the Bourtzi was ineffective in protecting the population and in the mid-14th century the inhabitants moved the capital from the ancient site that lay where modern Skiathos Town is to Kastro (the Greek word for castle), located on a high rock, overlooking a steep cliff above the sea at the northernmost part of the island.
In 1704 monks from Athos built the Evangelistria monastery which played a part on the Greek War of Independence as a hide-out for Greek rebels. The first flag of Greece was created and hoisted in the Evangelistria monastery in Skiathos in 1807. Several prominent military leaders (including Theodoros Kolokotronis and Andreas Miaoulis) had gathered there for consultation concerning an uprising, and they were sworn to this flag by the local bishop.
The pin depicts the Torchbearer passing from a monument of Skiathos city 
Product: Olympic Pin
Pin code: #04-162-061
Tiraz: <1.000pcs
Official Licensed Product
Licensed Manufacturer:

Efsimon Collection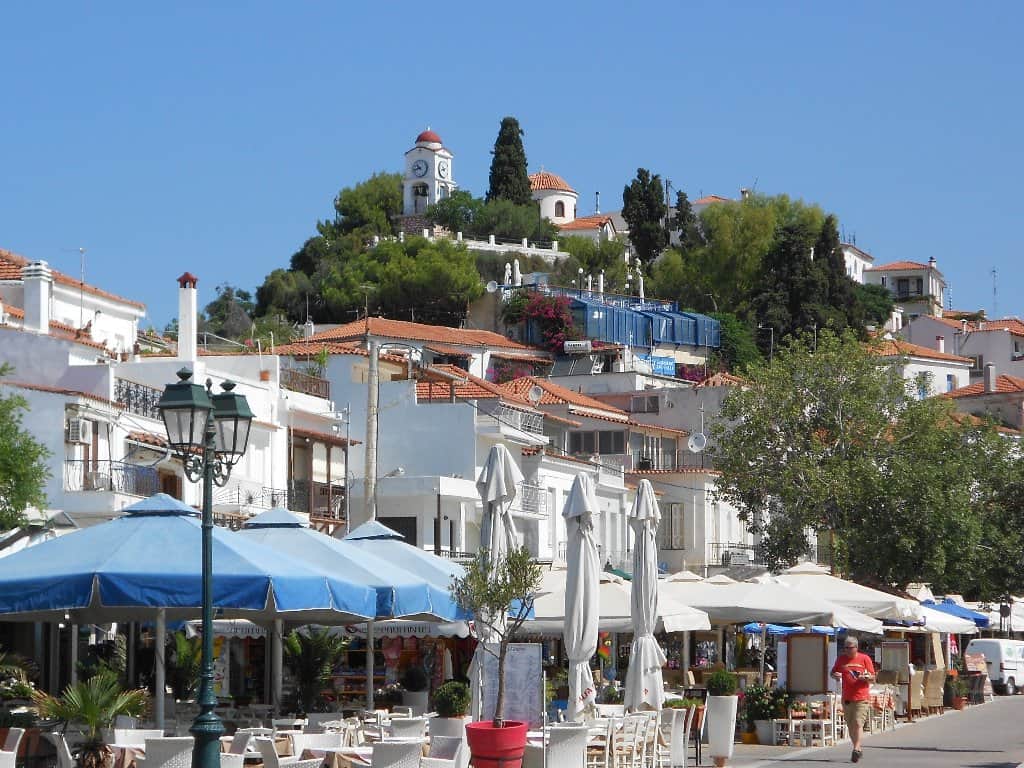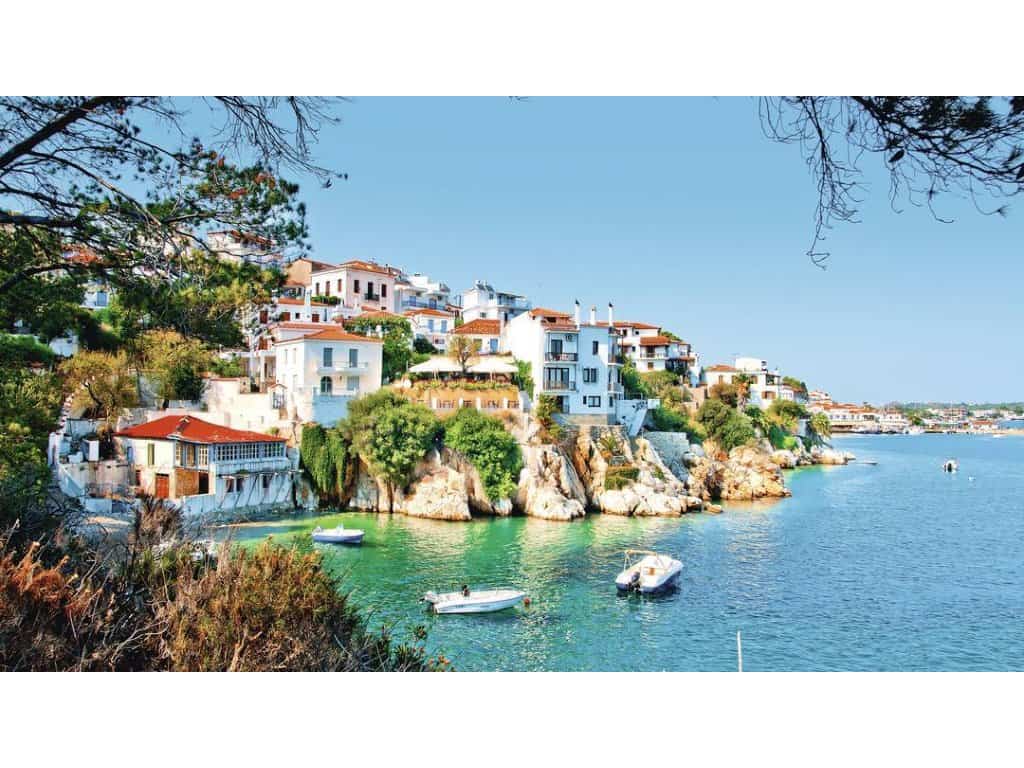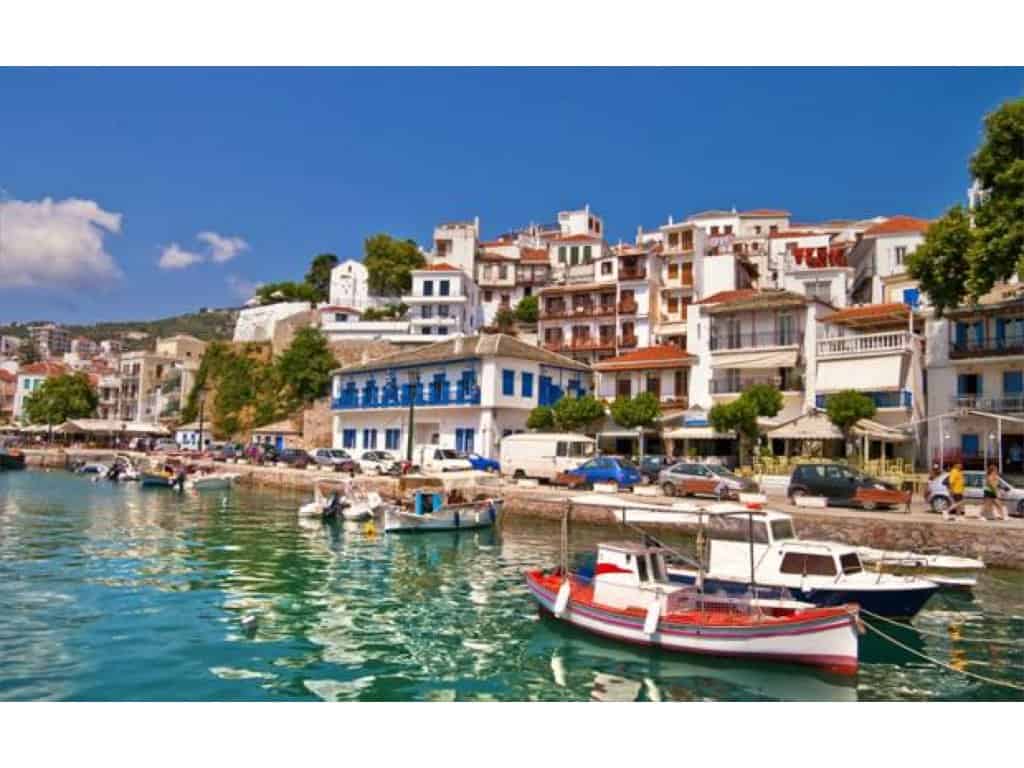 Buy it Now and Join the Wonderfull Winning World!!! 
 Athens 2004 – Beijing 2008 – London 2012 – Rio 2016 
 Games of the XXVIII Olympiad in Athens – 13 to 29 August 2004