Description

Sitia – Torch Relay Greek Route
Athens 2004 Olympic Games Pin
The Olympic Flame past from Greek City, Sitia.
The 2004 Summer Olympics Torch Relay took the Olympic Flame across every habitable continent, returning to Athens, Greece. Every citywhich had hosted the Summer Olympics was revisited by the torch, as well as several other cities chosen for their international importance.
The relay was the first time the Olympic flame had travelled to Africa, India and South America. The flame was transported from country to country aboard a specially-equipped Boeing 747 leased from Atlanta Icelandic (Registration TF-ARO) called Zeus. On board the flame was carried and burned continuously in specially modified miners lamps.
The Kazarma Fortress in Sitia stands high above the town and is visible from the beach. It was built by the Venetians in the 13th century as the guard barracks, the Casa di Arma, a name corrupted to Kazarma.
According to contemporary Venetian plans, Sitia was surrounded by a wall running from the south side of the town and the Roman cisterns to the upper part of the Kazarma Fortress, on the west side of the town. This section, triangular in shape, formed the Castello of Sitia.
The neighbourhoods outside the walls were left undefended and extended east of the town.
sitia in old drawing in 1651The Kazarma Fortress was the main defensive fortification of Sitia, but it was badly damaged by frequent pirate raids and invading forces.
In 1303 it was partly destroyed by an earthquake which struck the area, and was rebuilt without regaining its former power.
In 1508 it was badly damaged by another major earthquake, while in 1538 Barbarossa invaded Sitia and destroyed most of the fortress.
In the 16th century, the Venetians embarked on a programme of major fortification works across Crete.
At the time, Sitia was completely unfortified but the local Venetian administration send money for repairs to the fortress in 1555. Some work was carried out but again the fortress regained neither its former glory nor its strength.
view from kazarma fortressWhen the Turks invaded Crete in 1645, the Venetian General Mocenigo decided that the fortress could not protect the city and withstand a siege, so he moved his men and equipment to Chandax (Heraklion) in 1651.
The pin depicts the Torchbearer passing from a monument of Sitia city
Product: Olympic Pin
Pin code: #04-162-021
Tiraz: <1.000pcs
Official Licensed Product
Licensed Manufacturer:

Efsimon Collection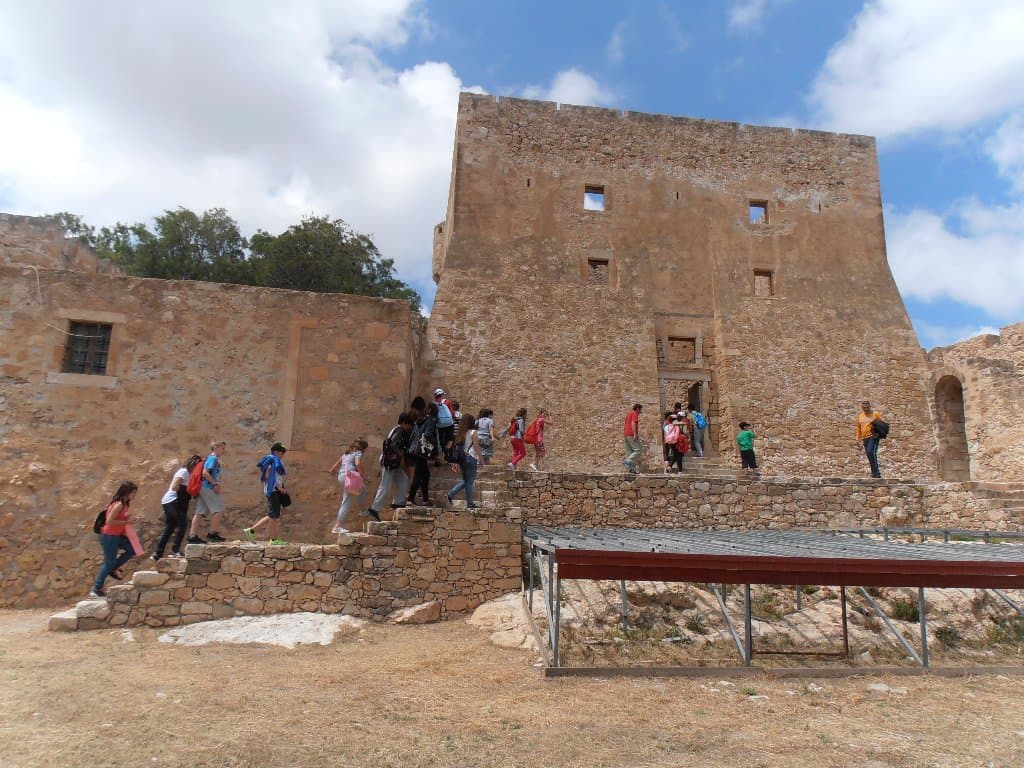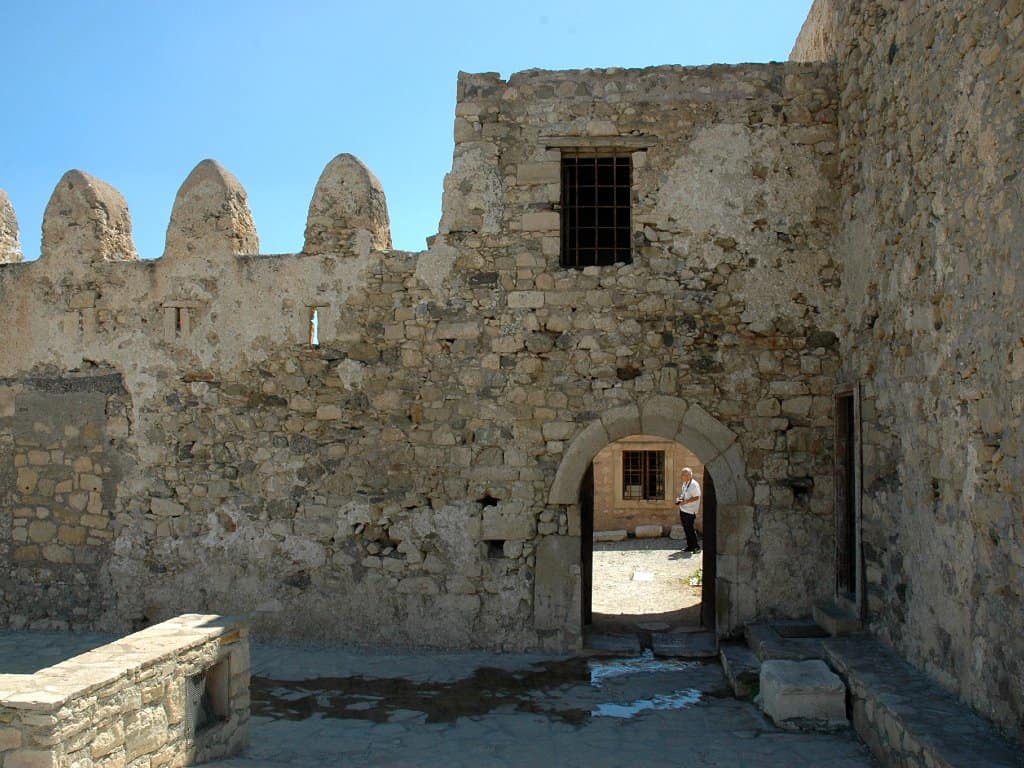 Buy it Now and Join the Wonderfull Winning World!!! 
 Athens 2004 – Beijing 2008 – London 2012 – Rio 2016 
 Games of the XXVIII Olympiad in Athens – 13 to 29 August 2004