Description

Sifnos – Torch Relay Greek Route
Athens 2004 Olympic Games Pin
The Olympic Flame past from Greek City, Sifnos.
The 2004 Summer Olympics Torch Relay took the Olympic Flame across every habitable continent, returning to Athens, Greece. Every citywhich had hosted the Summer Olympics was revisited by the torch, as well as several other cities chosen for their international importance.
The relay was the first time the Olympic flame had travelled to Africa, India and South America. The flame was transported from country to country aboard a specially-equipped Boeing 747 leased from Atlanta Icelandic (Registration TF-ARO) called Zeus. On board the flame was carried and burned continuously in specially modified miners lamps.
Sifnos is an island municipality in the Cyclades island group in Greece. The main town, near the center, known as Apollonia, is home of the island's folklore museum and library. The town's name is thought to come from an ancient temple of Apollo on the site of the church of Panayia Yeraniofora. The second-largest town is Artemonas, thought to be named after an ancient temple of Apollo's sister-goddess Artemis, located at the site of the church of Panayia Kokhi.
Sifnos was inhabited by human beings from at least 4000 BCE. Archeological evidence indicates the island was within the mainstream of Late Neolithic and Early Bronze Age Cycladic civilization. The island was very wealthy in ancient times, thanks to its gold, silver, and lead, which were being mined there as early as the 3rd millennium BCE. Proof of this is the treasury which the Siphnians built at Delphi in the 6th century BCE to house their offerings. According to Pausanias, these mines were obliterated by floods in ancient times, a disaster which some attributed to the people of the island suspending their tribute out of greed. Modern scholars suggest that some of the mines flooded because they had eventually been dug to a depth below sea level, while the majority of them, situated far from the sea, were probably exhausted. Remains of ancient mines, some dating back to prehistoric times, are still to be seen on the island, most notably at Ay. Sostis, and remains of ancient fortifications, dating from the third millennium to the sixth century BCE, have been found at Ay. Andreas, Ay. Nikitas, and Kastro. Another indication of Sifnos's wealth is the fact that it was one of the first places in Greece to mint coins, beginning around 600 BCE, although the number minted does not seem to have been great, and the island of Aegina, which used Siphnian silver, seems to have developed a much greater export capacity in this form of the metal.
The pin depicts the Torchbearer passing from a monument of Sifnos city 
Product: Olympic Pin
Pin code: #04-162-029
Tiraz: <1.000pcs
Official Licensed Product
Licensed Manufacturer:

Efsimon Collection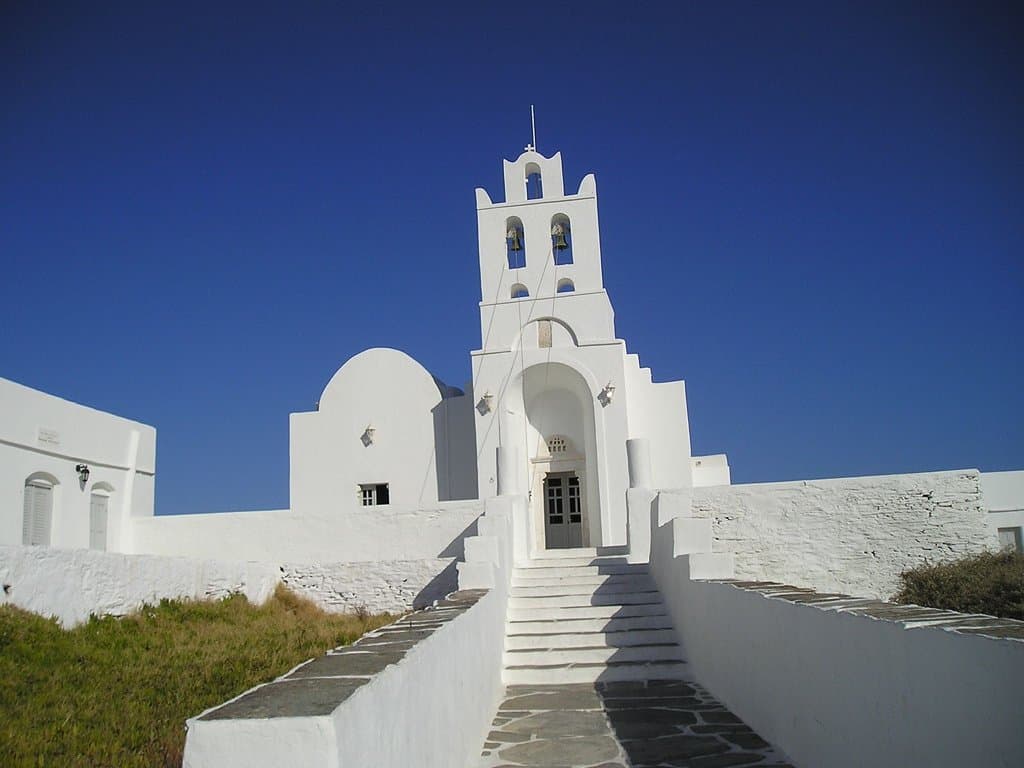 Buy it Now and Join the Wonderfull Winning World!!! 
 Athens 2004 – Beijing 2008 – London 2012 – Rio 2016 
 Games of the XXVIII Olympiad in Athens – 13 to 29 August 2004