Description

Siatista – Torch Relay Greek Route
Athens 2004 Olympic Games Pin
The Olympic Flame past from Greek City, Siatista.
The 2004 Summer Olympics Torch Relay took the Olympic Flame across every habitable continent, returning to Athens, Greece. Every citywhich had hosted the Summer Olympics was revisited by the torch, as well as several other cities chosen for their international importance.
The relay was the first time the Olympic flame had travelled to Africa, India and South America. The flame was transported from country to country aboard a specially-equipped Boeing 747 leased from Atlanta Icelandic (Registration TF-ARO) called Zeus. On board the flame was carried and burned continuously in specially modified miners lamps.
Siatista is a town and a former municipality in Kozani regional unit, West Macedonia, Greece.
In 1745, the city is referenced in a formal document of Joseph, Patriarch of Ohrid. The commercial ties between Siatista and many European countries during 17th and 18th centuries were very successful, and allowed the inhabitants to build many mansions and churches with wonderful frescos and icons.
Siatista lies in a unique setting where its mountains and wilderness provide a strong sense of solitude. As a result, many Siatistan had to become merchants as to import (or export) necessary goods. Many of them found their way abroad permanently or temporarily where they distinguished themselves as able and reliable merchants. Many of them who became wealthy never return in their town staying for ever in the big cities all over the Balkan Peninsula. Those who choose to return built large and elegant mansions distinguished by their thick walls, imposing doors, lavishly decorated "ondas", gorgeous stained glasses, and lively colours in the folk paintings on their walls. All of this embodies their high standard of living, a rather rare phenomenon for such an isolated town. Many of those mansions are still in good shape today in the old city.
The pin depicts the Torchbearer passing from a monument of Siatista city 
Product: Olympic Pin
Pin code: #04-162-076
Tiraz: <1.000pcs
Official Licensed Product
Licensed Manufacturer:

Efsimon Collection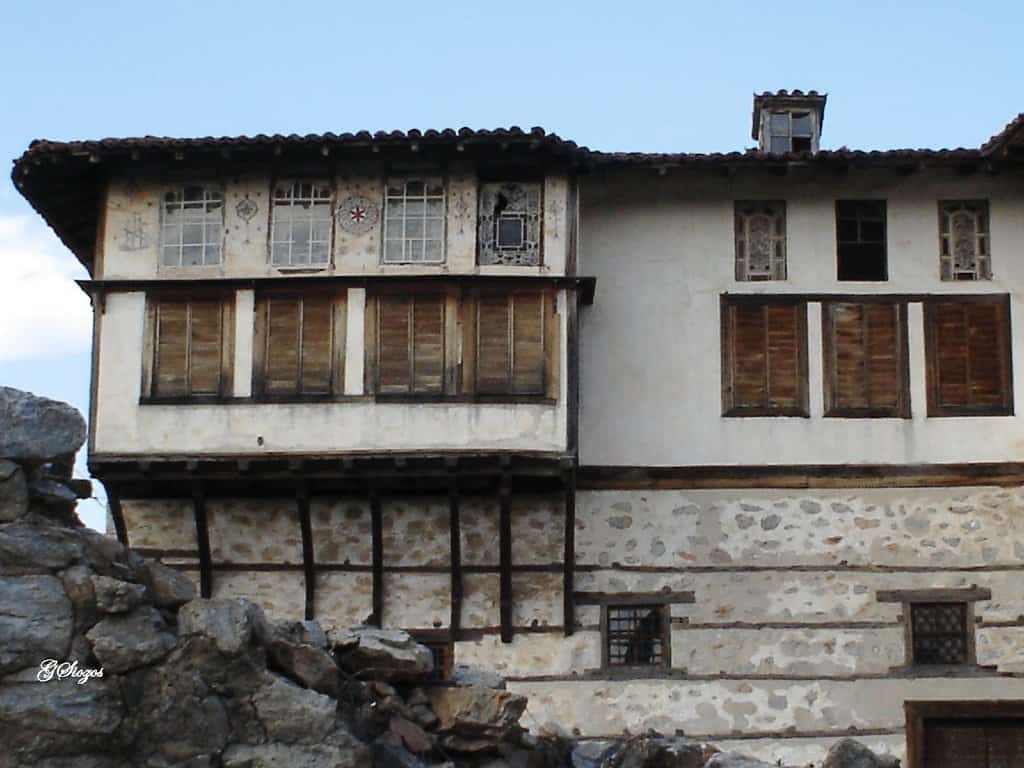 Buy it Now and Join the Wonderfull Winning World!!! 
 Athens 2004 – Beijing 2008 – London 2012 – Rio 2016 
 Games of the XXVIII Olympiad in Athens – 13 to 29 August 2004