Description

Samos – Torch Relay Greek Route
Athens 2004 Olympic Games Pin
The Olympic Flame past from Greek City, Samos.
The 2004 Summer Olympics Torch Relay took the Olympic Flame across every habitable continent, returning to Athens, Greece. Every citywhich had hosted the Summer Olympics was revisited by the torch, as well as several other cities chosen for their international importance.
The relay was the first time the Olympic flame had travelled to Africa, India and South America. The flame was transported from country to country aboard a specially-equipped Boeing 747 leased from Atlanta Icelandic (Registration TF-ARO) called Zeus. On board the flame was carried and burned continuously in specially modified miners lamps.
Samos is a Greek island in the eastern Aegean Sea, south of Chios, north of Patmos and the Dodecanese, and off the coast of Asia Minor, from which it is separated by the wide Mycale Strait. It is also a separate regional unit of the North Aegean region, and the only municipality of the regional unit.
In ancient times Samos was a particularly rich and powerful city-state, particularly known for its vineyards and wine production. It is home to Pythagoreion and the Heraion of Samos, a UNESCO World Heritage Site that includes the Eupalinian aqueduct, a marvel of ancient engineering. Samos is the birthplace of the Greek philosopher and mathematician Pythagoras, after whom the Pythagorean theorem is named, the philosopher Epicurus, and the astronomer Aristarchus of Samos, the first known individual to propose that the Earth revolves around the sun. Samian wine was well known in antiquity, and is still produced on the island.
The island was governed by the semi-autonomous Principality of Samos under Ottoman suzerainty from 1835 until it joined Greece in 1912.
The pin depicts the Torchbearer passing from a monument of Samos city 
Product: Olympic Pin
Pin code: #04-162-036
Tiraz: <1.000pcs
Official Licensed Product
Licensed Manufacturer:

Efsimon Collection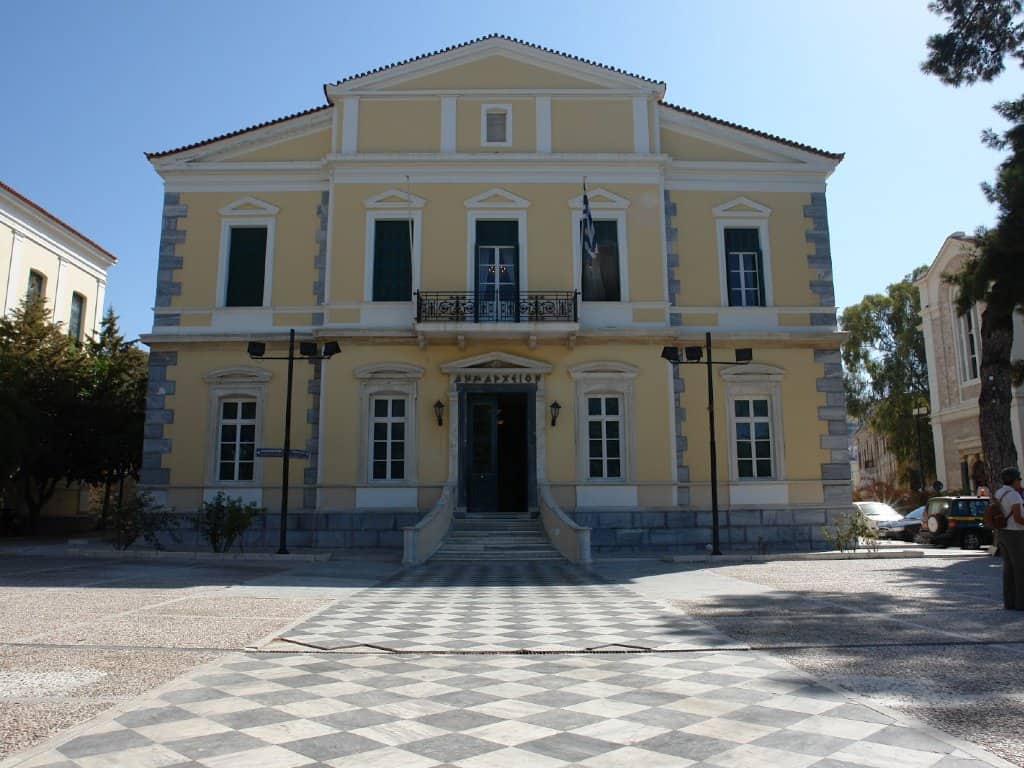 Buy it Now and Join the Wonderfull Winning World!!! 
 Athens 2004 – Beijing 2008 – London 2012 – Rio 2016 
 Games of the XXVIII Olympiad in Athens – 13 to 29 August 2004