Description

Naxos – Torch Relay Greek Route
Athens 2004 Olympic Games Pin
The Olympic Flame past from Greek City, Naxos.
The 2004 Summer Olympics Torch Relay took the Olympic Flame across every habitable continent, returning to Athens, Greece. Every citywhich had hosted the Summer Olympics was revisited by the torch, as well as several other cities chosen for their international importance.
The relay was the first time the Olympic flame had travelled to Africa, India and South America. The flame was transported from country to country aboard a specially-equipped Boeing 747 leased from Atlanta Icelandic (Registration TF-ARO) called Zeus. On board the flame was carried and burned continuously in specially modified miners lamps.
Naxos is a Greek island, the largest of the Cyclades island group in the Aegean. It was the centre of archaic Cycladic culture. The island is famous as a source of emery, a rock rich in corundum, which until modern time was one of the best abrasives available.
One legend has it that in the Heroic Age before the Trojan War, Theseus abandoned the princess Ariadne of Crete on this island after she helped him kill the Minotaur and escape from the Labyrinth. Dionysus (god of wine, festivities, and the primal energy of life) who was the protector of the island, met Ariadne and fell in love with her. But eventually Ariadne, unable to bear her separation from Theseus, either killed herself (according to the Athenians), or ascended to heaven (as the older versions had it). The Naxos portion of the Ariadne myth is also told in the Richard Strauss opera Ariadne auf Naxos.
The giant brothers Otus and Ephialtes figure in at least two Naxos myths: in one, Artemis bought the abandonment of a siege they laid against the gods, by offering to live on Naxos as Otus's lover; in another, the brothers had actually settled Naxos.
The pin depicts the Torchbearer passing from a monument of Naxos city 
Product: Olympic Pin
Pin code: #04-162-031
Tiraz: <1.000pcs
Official Licensed Product
Licensed Manufacturer:

Efsimon Collection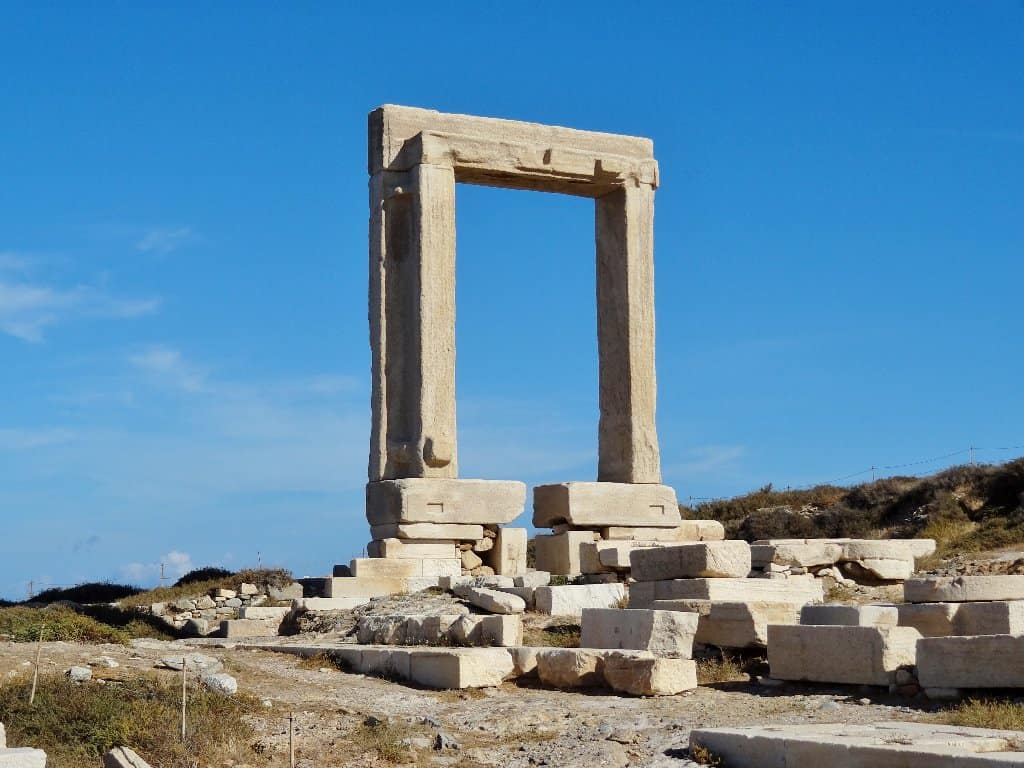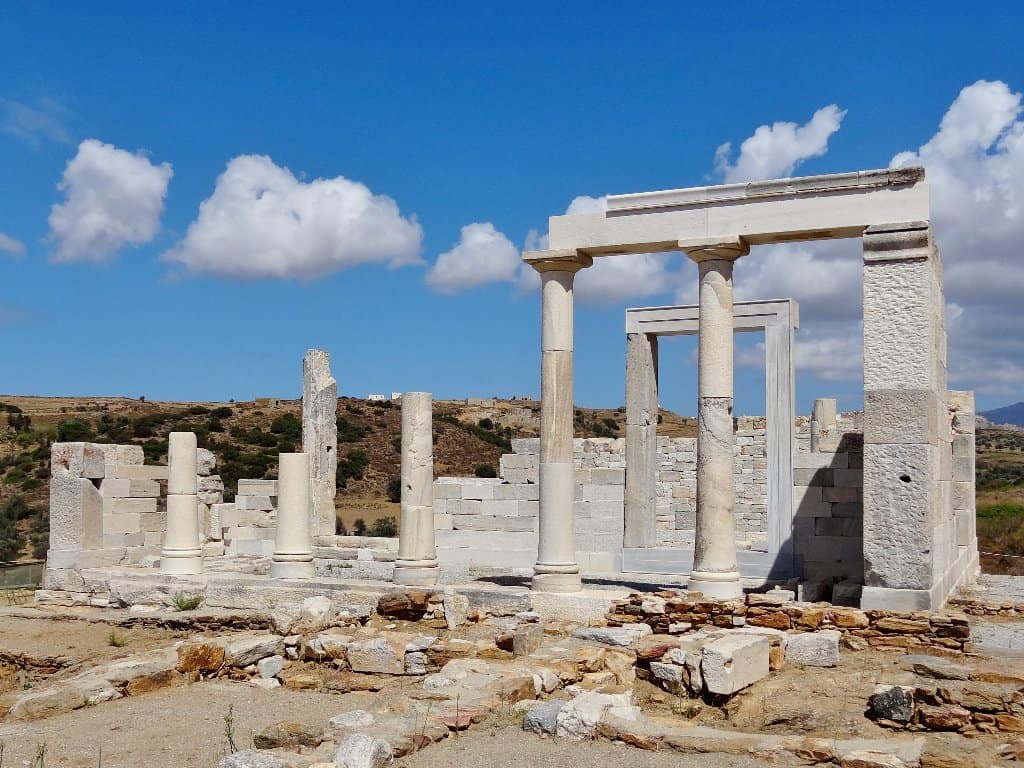 Buy it Now and Join the Wonderfull Winning World!!! 
 Athens 2004 – Beijing 2008 – London 2012 – Rio 2016 
 Games of the XXVIII Olympiad in Athens – 13 to 29 August 2004