Description

Mytilini – Torch Relay Greek Route
Athens 2004 Olympic Games Pin
The Olympic Flame past from Greek City, Mytilini.
The 2004 Summer Olympics Torch Relay took the Olympic Flame across every habitable continent, returning to Athens, Greece. Every citywhich had hosted the Summer Olympics was revisited by the torch, as well as several other cities chosen for their international importance.
The relay was the first time the Olympic flame had travelled to Africa, India and South America. The flame was transported from country to country aboard a specially-equipped Boeing 747 leased from Atlanta Icelandic (Registration TF-ARO) called Zeus. On board the flame was carried and burned continuously in specially modified miners lamps.
Mytilini is an ancient city founded in the 11th century BC. Mytilini is the capital and port of the island of Lesbos and also the capital of the North Aegean Region.
The Castle of Mytilini, also Fortress of Mytilini, is located in Mytilini on the Greek island of Lesbos, North Aegean. It is maintained in good condition and is one of the largest castles in the Mediterranean covering an area of 60 acres. The first castle on the site may have been erected during the time of Justinian I (ruled 527–565). The 6th-century castle may have been built on top of an already existent fortress. In the late Middle ages, the castle was the residence of Francesco I Gattilusio and his successors, especially the tower known today as the Queen's Tower. There is also strong evidence that the original acropolis on the site may have included a sanctuary to Demeter, Kore and Cybele.
The Mytilini castle fortress sits on a hill between the city's northern and southern ports. From the writing of Homer, the island of Lesvos has been an organized city since 1054 BC. The early harbor of Mytilini was united during ancient times with a channel 700 meters long and 30 meters wide. The Greek word Εύριπος or Euripus is a commonly used term when referring to a straight. The straight allowed ancient 3 rower or more sail boats called Trireme. The boats that passed were 34 meters and had depth of 4 meters. The castle at this point was east of the island. Castle island was inhabited by people.
The pin depicts the Torchbearer passing from a monument of Mytilini city 
Product: Olympic Pin
Pin code: #04-162-038
Tiraz: <1.000pcs
Official Licensed Product
Licensed Manufacturer:

Efsimon Collection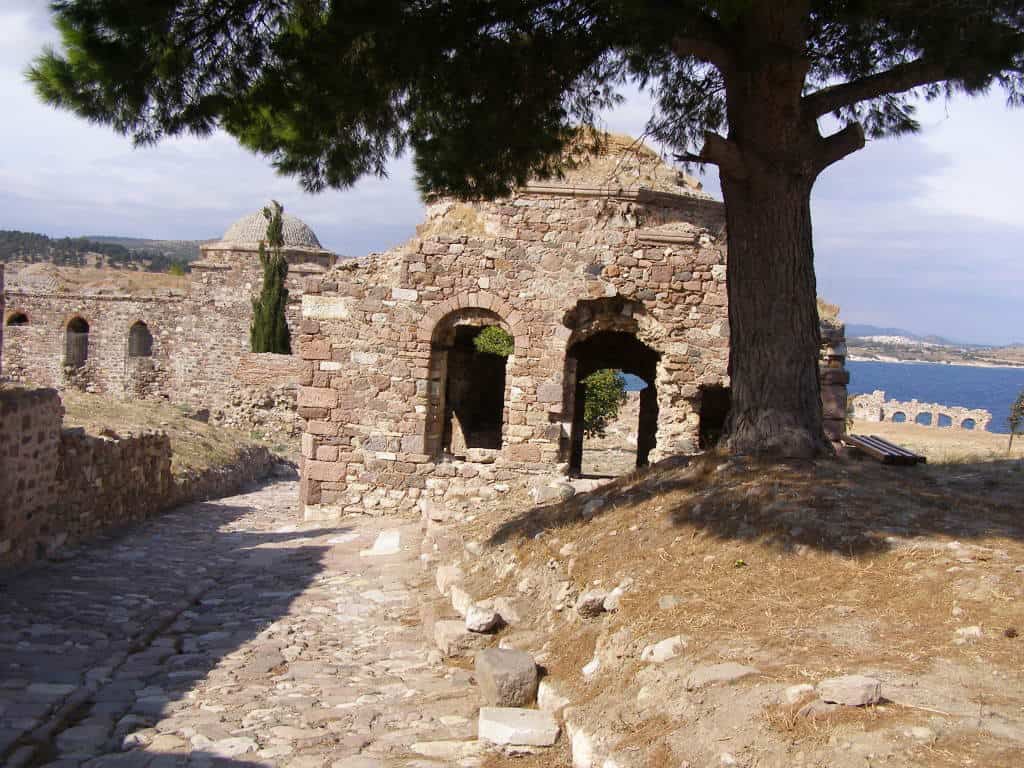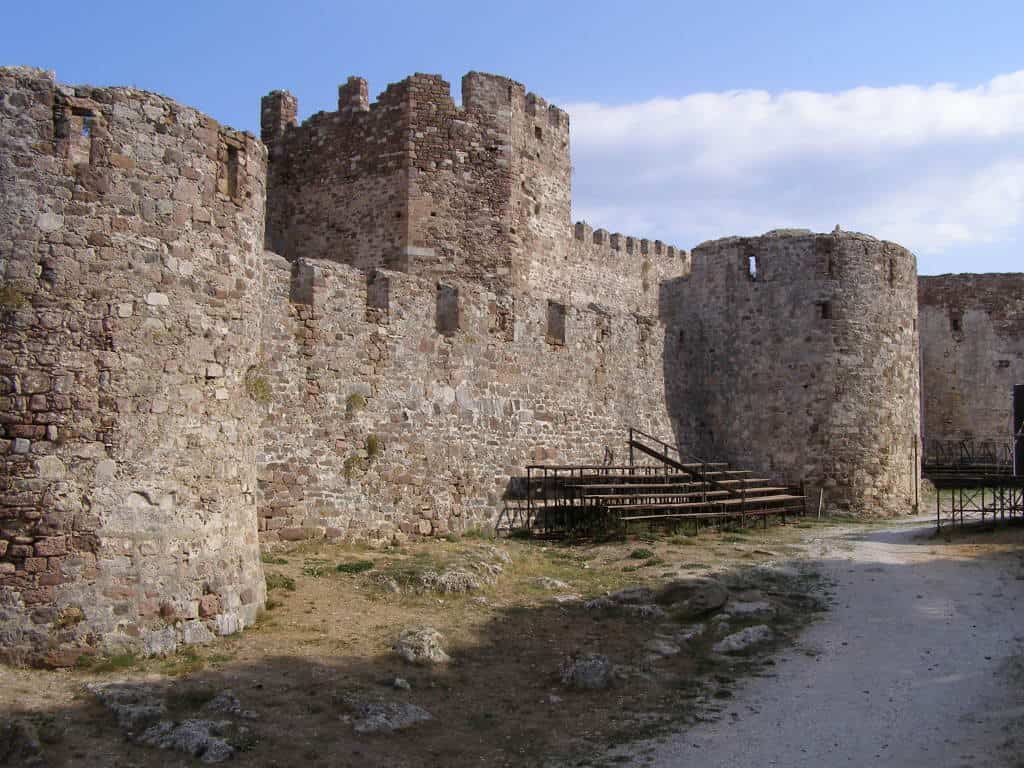 Buy it Now and Join the Wonderfull Winning World!!! 
 Athens 2004 – Beijing 2008 – London 2012 – Rio 2016 
 Games of the XXVIII Olympiad in Athens – 13 to 29 August 2004