Description

Mykonos – Torch Relay Greek Route
Athens 2004 Olympic Games Pin
The Olympic Flame past from Greek City, Mykonos.
The 2004 Summer Olympics Torch Relay took the Olympic Flame across every habitable continent, returning to Athens, Greece. Every citywhich had hosted the Summer Olympics was revisited by the torch, as well as several other cities chosen for their international importance.
The relay was the first time the Olympic flame had travelled to Africa, India and South America. The flame was transported from country to country aboard a specially-equipped Boeing 747 leased from Atlanta Icelandic (Registration TF-ARO) called Zeus. On board the flame was carried and burned continuously in specially modified miners lamps.
Mykonos is a Greek island, part of the Cyclades, lying between Tinos, Syros, Paros and Naxos.
In Greek mythology, the Mykonos was named after its first ruler, Mykons, the son or grandson of the god Apollo and a local hero. The island is also said to have been the location of a great battle between Zeus and Titans and where Hercules killed the invincible giants having lured them from the protection of Mount Olympus. It is even said that the large rocks all over the island are the petrified testicles (or, in bowdlerized versions of the myth, the entire corpses) of the giants; this portion of the myth is the source of the slang term "stones" attested in most major European languages.
Panagia Paraportiani – (the Church of Our Lady) one of the most famous architectural structures in Greece. The church received its name Paraportiani, which means "standing next to the entrance / door", because it was located next to the entrance of the ancient castle, or kastro door. The neighbourhood of Kastro, where it is situated, used to be the site of a medieval castle – in those days a castle was a strong fortification surrounding a settlement – constructed in 1207 by the Gisi family, who controlled the island at the time. The castle was destroyed in the 16th century and its remnants covered up by new buildings when Chora began to expand in the 18th century. It took around 200 years to build the church. Construction began in the 15th century and was not completed until the 17th century. Its architectural quirkiness makes it one of the most photographed places in the world.
The pin depicts the Torchbearer passing from a monument of Mykonos city 
Product: Olympic Pin
Pin code: #04-162-032
Tiraz: <1.000pcs
Official Licensed Product
Licensed Manufacturer:

Efsimon Collection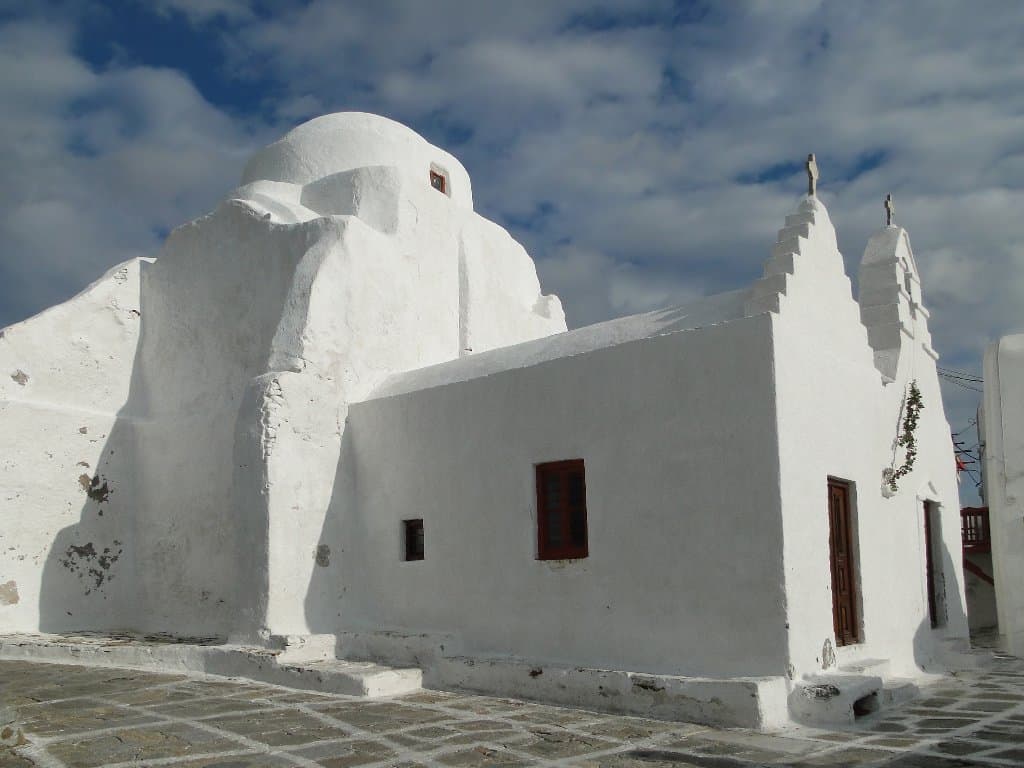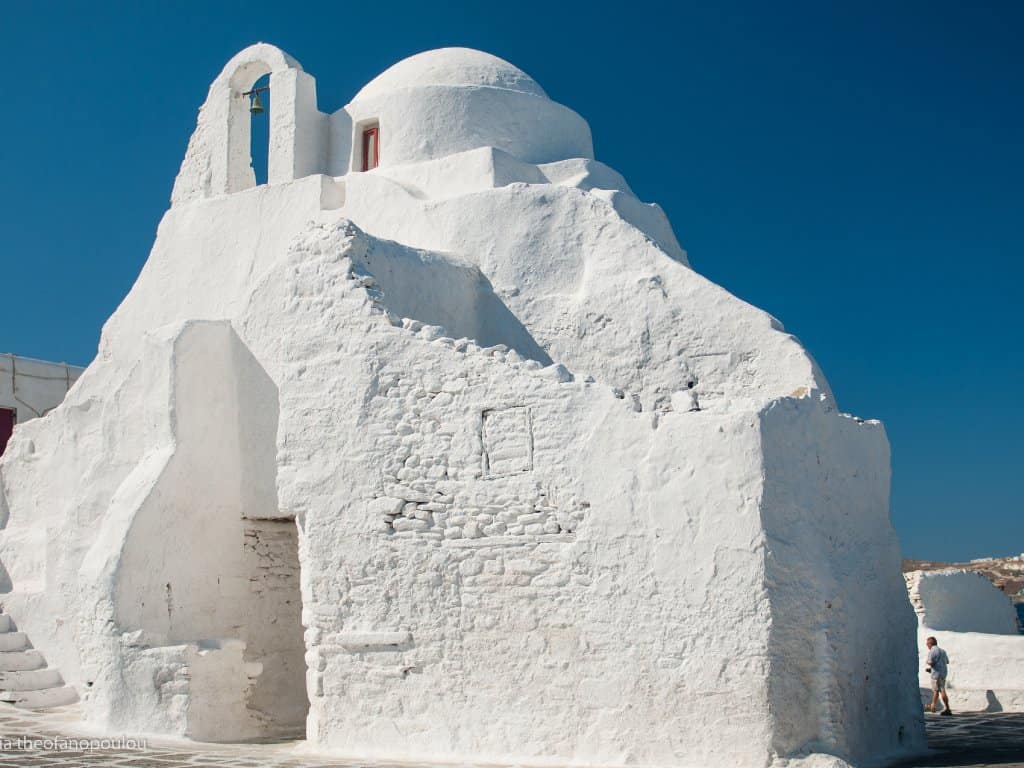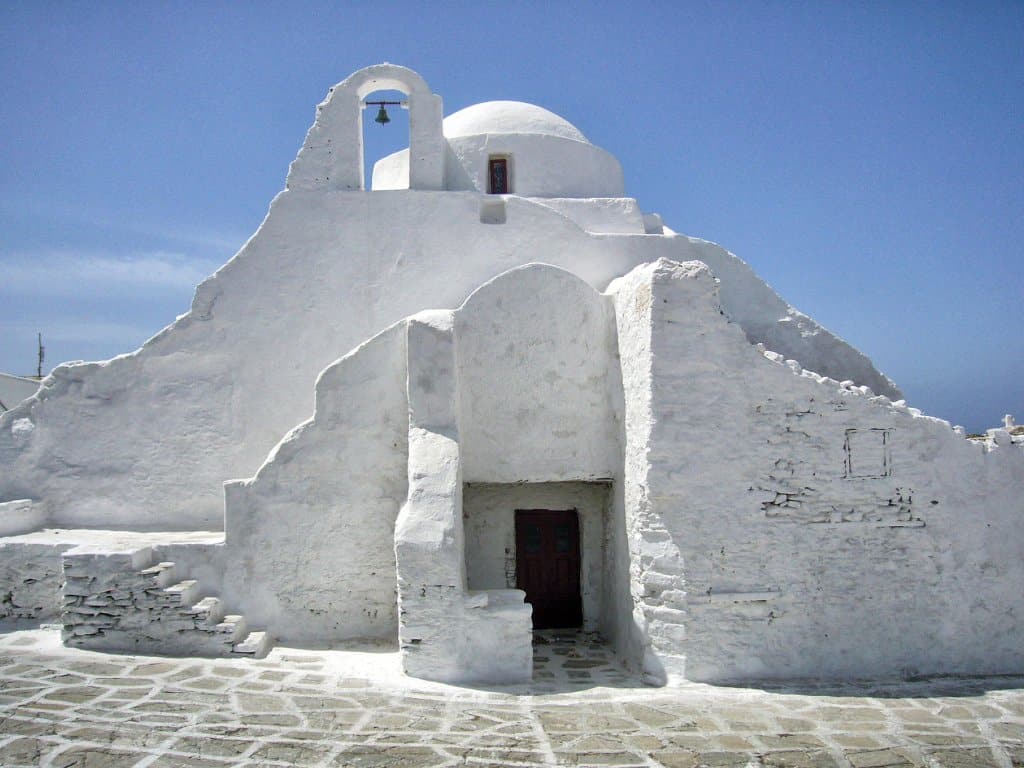 Buy it Now and Join the Wonderfull Winning World!!! 
 Athens 2004 – Beijing 2008 – London 2012 – Rio 2016 
 Games of the XXVIII Olympiad in Athens – 13 to 29 August 2004