Description

Theatre of Messini – Torch Relay Greek Route
Athens 2004 Olympic Games Pin
The Olympic Flame past from Greek City, Messini.
The 2004 Summer Olympics Torch Relay took the Olympic Flame across every habitable continent, returning to Athens, Greece. Every citywhich had hosted the Summer Olympics was revisited by the torch, as well as several other cities chosen for their international importance.
The relay was the first time the Olympic flame had travelled to Africa, India and South America. The flame was transported from country to country aboard a specially-equipped Boeing 747 leased from Atlanta Icelandic (Registration TF-ARO) called Zeus. On board the flame was carried and burned continuously in specially modified miners lamps.
Messini is a local community of the municipal unit Ithomi, of the municipality of Messini within the regional unit of Messenia in the region of Peloponnese, one of 13 regions into which Greece has been divided. Before 2011 it held the same position in the administrative hierarchy, according to Law 2539 of 1997, the Kapodistrias Plan, except that Ithomi was an independent municipality and Ancient Messene was a local divisionwithin it.
Most of the area of Ancient Messini contains the ruins of the large classical city-state of Messini refounded by Epaminondas in 369 BC, after the battle of Leuctra and the first Theban invasion of the Peloponnese. Epaminondas invited the return to their native land of all the families that had gone into exile from Messenia during its long struggle with and servitude under the military state of Sparta, now finished as a conquering state. This new Messini, today's Ancient Messini, was constructed over the ruins of Ithome, an ancient city originally of Achaean Greeks, destroyed previously by the Spartans and abandoned for some time.
Currently the substantial ruins are a major historical attraction. Much of it has been archaeologically excavated and partly restored or preserved for study and public viewing, as well as for various events. The site was never totally abandoned. The small village of Mavromati occupies what was the upper city around the fountain called klepsydra. Administrative structure and population figures refer primarily to it.
The pin depicts the Torchbearer passing from a monument of  Messini city
Product: Olympic Pin
Pin code: #04-162-012
Tiraz: <1.000pcs
Official Licensed Product
Licensed Manufacturer:

Efsimon Collection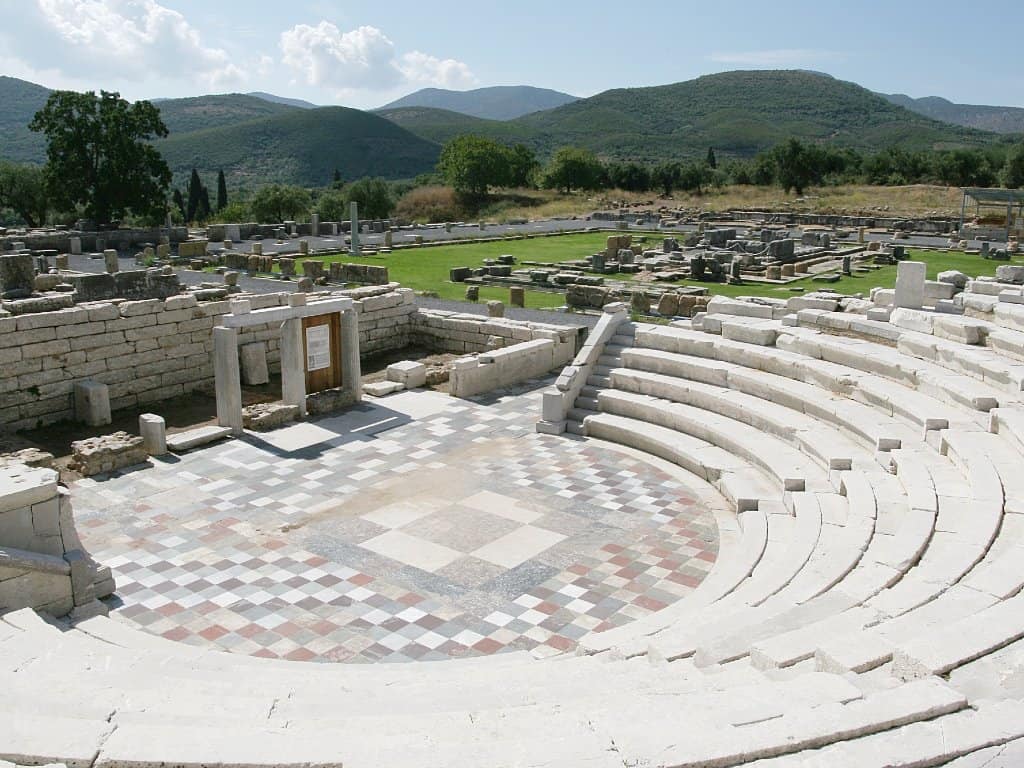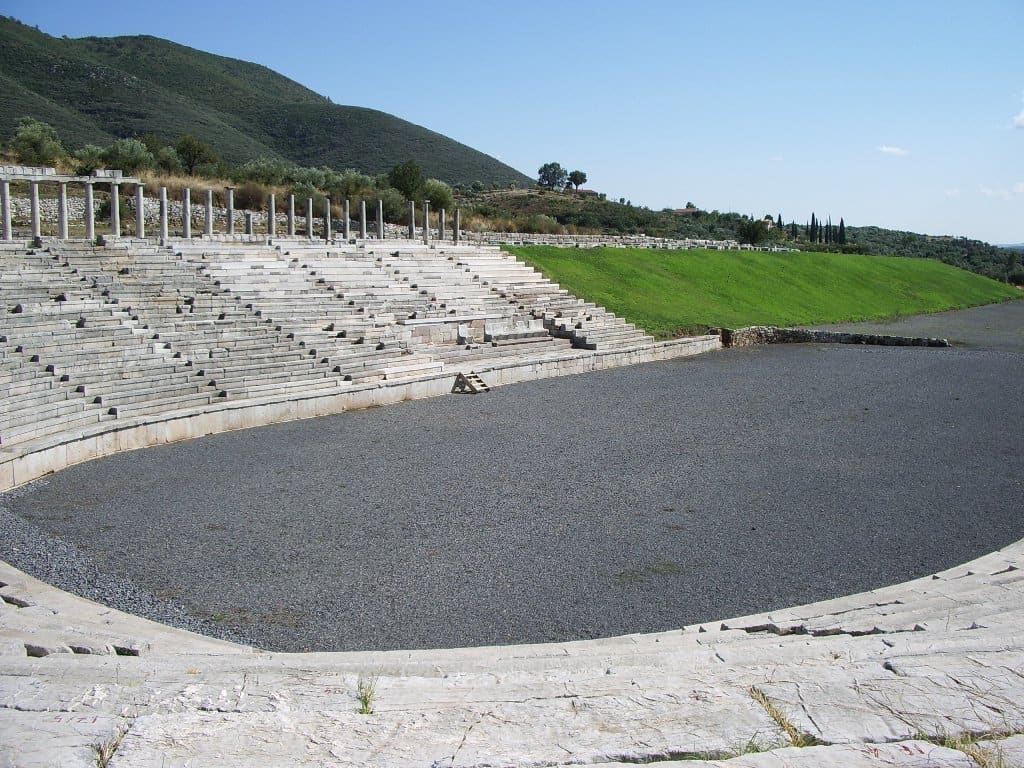 Buy it Now and Join the Wonderfull Winning World!!! 
 Athens 2004 – Beijing 2008 – London 2012 – Rio 2016 
 Games of the XXVIII Olympiad in Athens – 13 to 29 August 2004