Description

Livadia – Torch Relay Greek Route
Athens 2004 Olympic Games Pin
The Olympic Flame past from Greek City, Livadia.
The 2004 Summer Olympics Torch Relay took the Olympic Flame across every habitable continent, returning to Athens, Greece. Every citywhich had hosted the Summer Olympics was revisited by the torch, as well as several other cities chosen for their international importance.
The relay was the first time the Olympic flame had travelled to Africa, India and South America. The flame was transported from country to country aboard a specially-equipped Boeing 747 leased from Atlanta Icelandic (Registration TF-ARO) called Zeus. On board the flame was carried and burned continuously in specially modified miners lamps.
Livadia is a town in central Greece. It is the capital of the Boeotia regional district.
The area around Livadia is mountainous, with farming activities mainly confined to the valleys. The area has traditionally been associated with the production and processing of cotton and tobacco, as well as the cultivation of cereal crops and the raising of livestock.
Pausanias, writing in the 2nd century AD, reported that the original name of the city was Mideia, and that it took its name Livadia from Lebados of Athens, who moved the city from high to low ground, to its current location on the banks of the Herkyna river. The sacred protector of the city was the hero/god Trophonios, whose oracle, involving a harrowing descent into an underground chamber, was famous beyond the borders of Greece. At the springs of the Herkyna river are shallow grottos with niches and marble remnants said to be the site of the oracle. On the hill above is a small medieval castle, mostly the work of the Catalan Company during the 14th century, accessible by foot. Further west, commanding a dramatic view from the hill of Profitis Ilias, are the remains of a large temple of Zeus Basileus, perhaps begun in the 3rd century BC but never completed. The cathedral church of St. George houses an important relic, a head of St. George, translated to Venice in the 15th century but restored to Livadeia as a gesture of interfaith cooperation in 1999. In medieval times the river was lined by a series of water mills, one of which is preserved.
During the Byzantine times Livadeia, enters a period of decline, only in the 9th century some economic growth was depicted. During the Frankish Livadeia came back on track, then it passes in Catalan sovereignty. The Turkish domination begins in 1458,when economic and administrative privileges granted to residents, contribute to industry and trade.Today the city is the financial, industrial, commercial center of the law. Finally,Livadeia is also developed in craft, folk art and industry. An important source for the economy is also the tourism.
The pin depicts the Torchbearer passing from a monument of Livadia city 
Product: Olympic Pin
Pin code: #04-162-056
Tiraz: <1.000pcs
Official Licensed Product
Licensed Manufacturer:

Efsimon Collection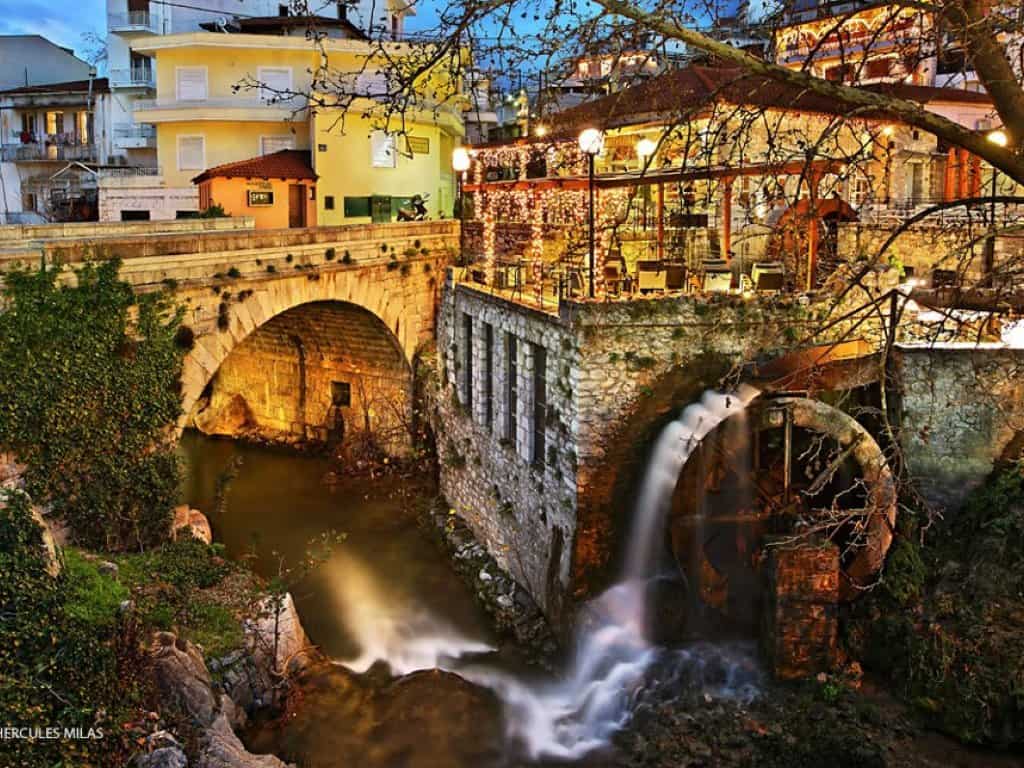 Buy it Now and Join the Wonderfull Winning World!!! 
 Athens 2004 – Beijing 2008 – London 2012 – Rio 2016 
 Games of the XXVIII Olympiad in Athens – 13 to 29 August 2004