Description

Lefkada – Torch Relay Greek Route
Athens 2004 Olympic Games Pin
The Olympic Flame past from Greek City, Lefkada.
The 2004 Summer Olympics Torch Relay took the Olympic Flame across every habitable continent, returning to Athens, Greece. Every citywhich had hosted the Summer Olympics was revisited by the torch, as well as several other cities chosen for their international importance.
The relay was the first time the Olympic flame had travelled to Africa, India and South America. The flame was transported from country to country aboard a specially-equipped Boeing 747 leased from Atlanta Icelandic (Registration TF-ARO) called Zeus. On board the flame was carried and burned continuously in specially modified miners lamps.
Lefkada, is a Greek island in the Ionian Sea on the west coast of Greece, connected to the mainland by a long causeway and floating bridge. The principal town of the island and seat of the municipality is Lefkada. It is situated on the northern part of the island, approximately 1 hour by automobile away from Aktion National Airport. The island is part of the regional unit of Lefkada.
Santa Maura Mediaeval Fortress
The Castle of Agia Mavra (also known as Santa Maura) is strategically located on the Lefkada Island besides the Drepanos channel within close distance to Hora, only 1.2km away and it can be seen from the entrance of the island.
The original building of the castle of Agia Mavra was constructed in 1300 by the Sicilian Ioannis Orsini with the main aim of protecting the new capital of the island, which was transferred on Lefkada from the town of Kaligoni and to defend the island from the pirates and other enemies. The castle has undergone total renovation and remained very well preserved. In its best days, this magnificent castle's interior comprised squares, cisterns and administrative buildings. According the history, the Frankish knights who conquered the island of Lefkada in 1294, named the castle in the everlasting memory of the country of origin Agia Mavra (Sainte Maure). For a period of time, the whole island of Lefkada was named the Castle of Agia Mavra. In the 16th century Venetians took over the rule of the island.
In 1487, the island has been overtaken by the Ottomans and Sultan Bagiazit ordered the construction of an aqueduct and a bridge connecting the city with the castle. This arcade shaped bridge had 360 rooms, and crossed the lagoon from the coast to Kalkani. This project was destroyed by the earthquakes. In 1716, after the Ottomans had failed to conquer Corfu, the Venetians managed to return to Agia Mavra.
The pin depicts the Torchbearer passing from a monument of Lefkada city 
Product: Olympic Pin
Pin code: #04-162-053
Tiraz: <1.000pcs
Official Licensed Product
Licensed Manufacturer:

Efsimon Collection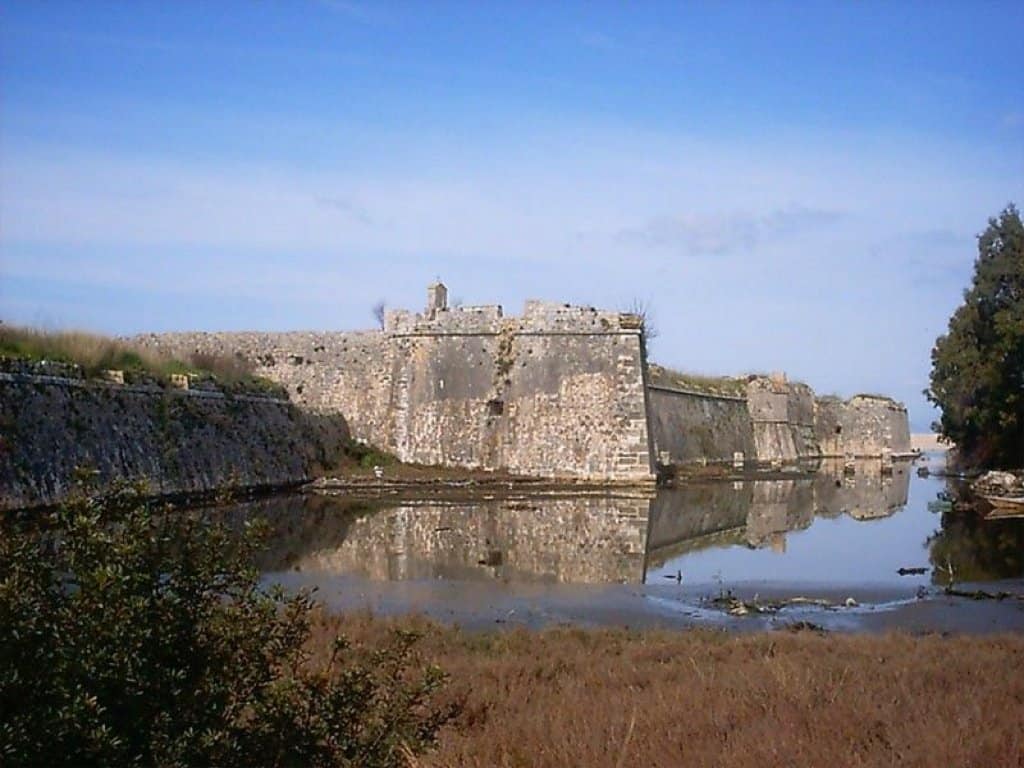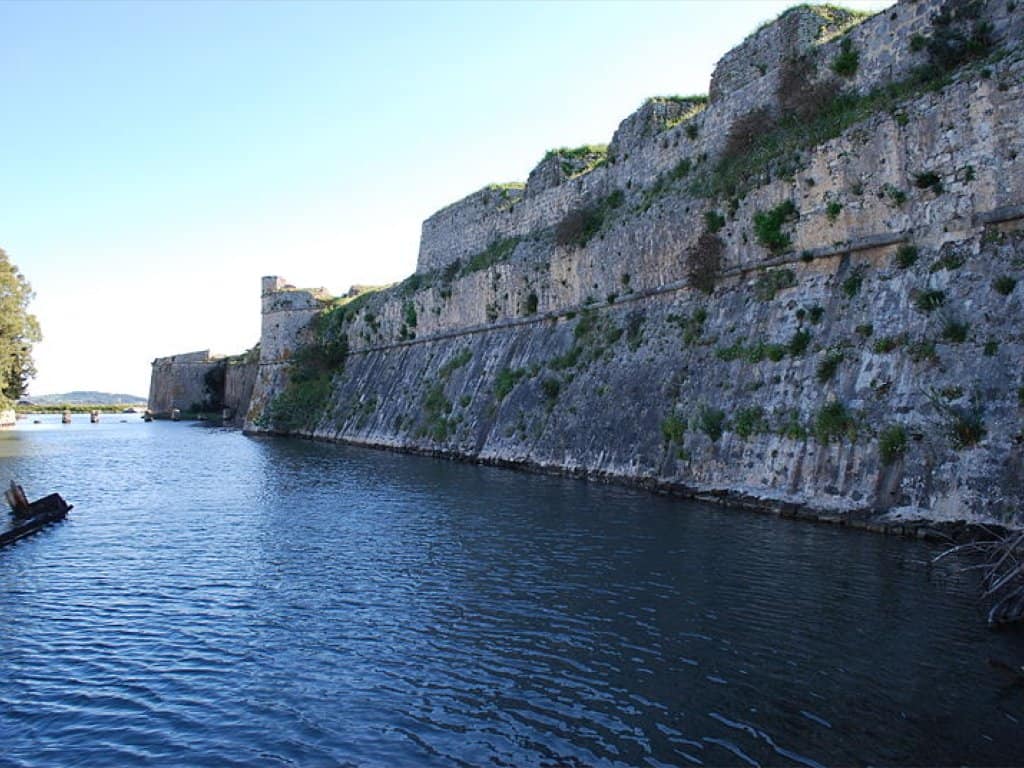 Buy it Now and Join the Wonderfull Winning World!!! 
 Athens 2004 – Beijing 2008 – London 2012 – Rio 2016 
 Games of the XXVIII Olympiad in Athens – 13 to 29 August 2004