Description

Larissa – Torch Relay Greek Route
Athens 2004 Olympic Games Pin
The Olympic Flame past from Greek City, Larissa.
The 2004 Summer Olympics Torch Relay took the Olympic Flame across every habitable continent, returning to Athens, Greece. Every citywhich had hosted the Summer Olympics was revisited by the torch, as well as several other cities chosen for their international importance.
The relay was the first time the Olympic flame had travelled to Africa, India and South America. The flame was transported from country to country aboard a specially-equipped Boeing 747 leased from Atlanta Icelandic (Registration TF-ARO) called Zeus. On board the flame was carried and burned continuously in specially modified miners lamps.
Larissa is the capital and largest city of the Thessaly region of Greece and capital of the Larissa regional unit. It is a principal agricultural centre and a national transportation hub, linked by road and rail with the port of Volos, the city of Thessaloniki and Athens.
Yeni Mosque is located in 31 Avgustu Street next to the Square Mplanas. His founder and his exact chronology of its construction are unknown. According to the architecture of building and to its neoclassic decorative elements, it is dated around 19th century.
It is the newest of the mosques that existed in Larissa during the period of Ottoman possession ([Yeni] = means new). It was used to be a place of praying for the Muslim community until the year 1924; when exchange of populations started. From 1939 until 1941, Yeni Mosque hosts a small archaeological collection and the library of municipality. The archaeological collection has been looted partially during the years 1941-44.
The building suffered damages from the earthquakes of years 1941, 1955 and 1957. It was repaired off-handedly and it was decided to be transformed into an archaeological museum. The earthquakes of 1980 caused once more damages in the building. From 1983 – after the above repairs until today, it is accommodated in this, the Archaeological Museum of Larissa.
The pin depicts the Torchbearer passing from a monument of Larissa city 
Product: Olympic Pin
Pin code: #04-162-081
Tiraz: <1.000pcs
Official Licensed Product
Licensed Manufacturer:

Efsimon Collection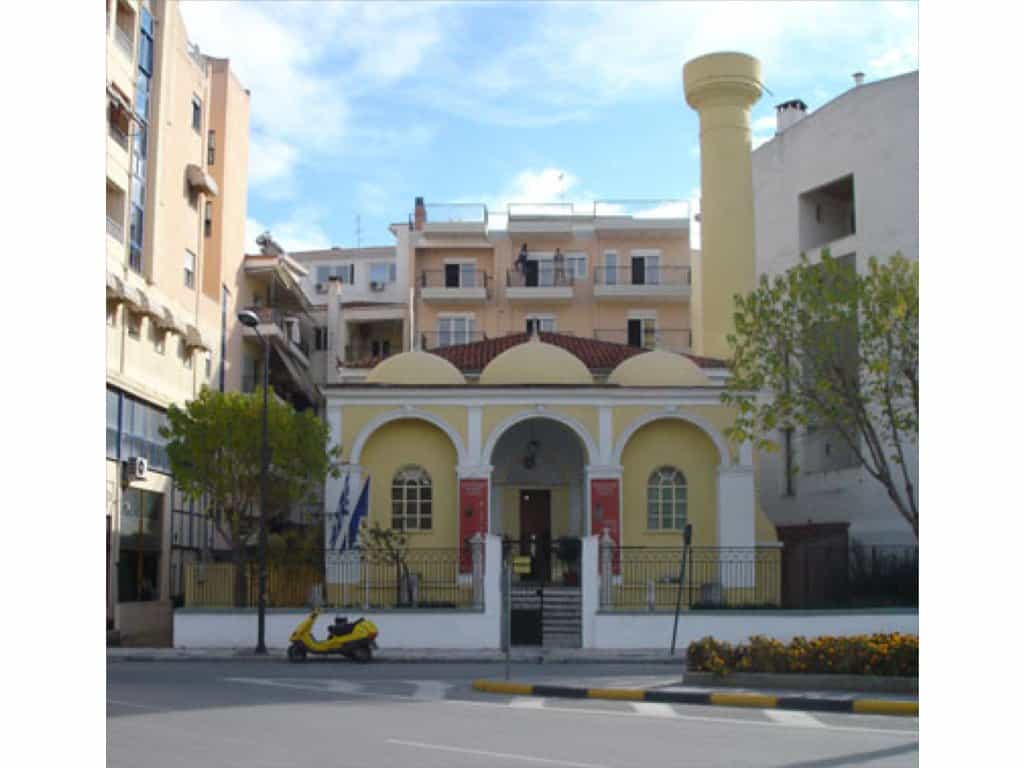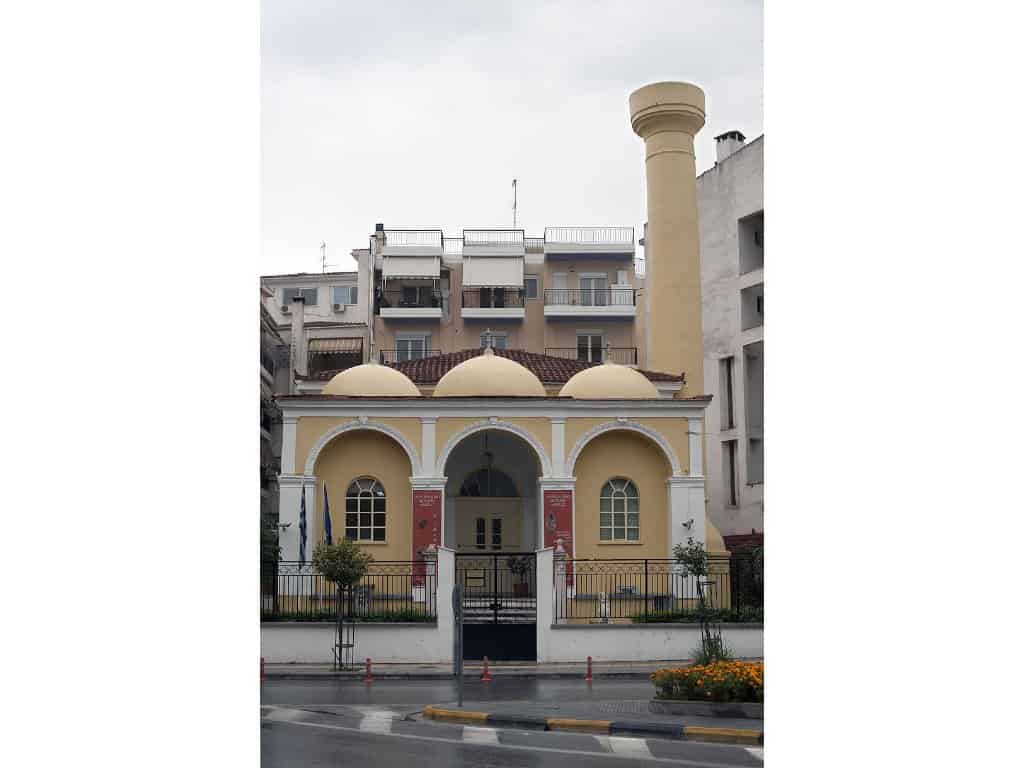 Buy it Now and Join the Wonderfull Winning World!!! 
 Athens 2004 – Beijing 2008 – London 2012 – Rio 2016 
 Games of the XXVIII Olympiad in Athens – 13 to 29 August 2004