Description

Kos – Torch Relay Greek Route
Athens 2004 Olympic Games Pin
The Olympic Flame past from Greek City, Kos.
The 2004 Summer Olympics Torch Relay took the Olympic Flame across every habitable continent, returning to Athens, Greece. Every citywhich had hosted the Summer Olympics was revisited by the torch, as well as several other cities chosen for their international importance.
The relay was the first time the Olympic flame had travelled to Africa, India and South America. The flame was transported from country to country aboard a specially-equipped Boeing 747 leased from Atlanta Icelandic (Registration TF-ARO) called Zeus. On board the flame was carried and burned continuously in specially modified miners lamps.
Kos or Cos is a Greek island, part of the Dodecanese island chain in the southeastern Aegean Sea, off the Anatolian coast of Turkey.
The ancient market place of Kos was considered one of the biggest in the ancient world. It was the commercial and commanding centre at the heart of the ancient city. It was organized around a spacious rectangular yard 50 metres (160 ft) wide and 300 metres (980 ft) long. It began in the Northern area and ended up south on the central road (Decumanus) which went through the city. The northern side connected to the city wall towards the entrance to the harbour. Here there was a monumental entrance. On the eastern side there were shops. In the first half of the 2nd century BC, the building was extended toward the interior yard. The building was destroyed in an earthquake in 469 AD.
In the southern end of the Market, there was a round building with a Roman dome and a workshop which produced pigments including "Egyptian Blue". Coins, treasures, and copper statues from Roman times were later uncovered by archeologists. In the western side excavations led to the findings of rooms with mosaic floors which showed beastfights, a theme quite popular in Kos.
The pin depicts the Torchbearer passing from a monument of Kos city
Product: Olympic Pin
Pin code: #04-162-026
Tiraz: <1.000pcs
Official Licensed Product
Licensed Manufacturer:

Efsimon Collection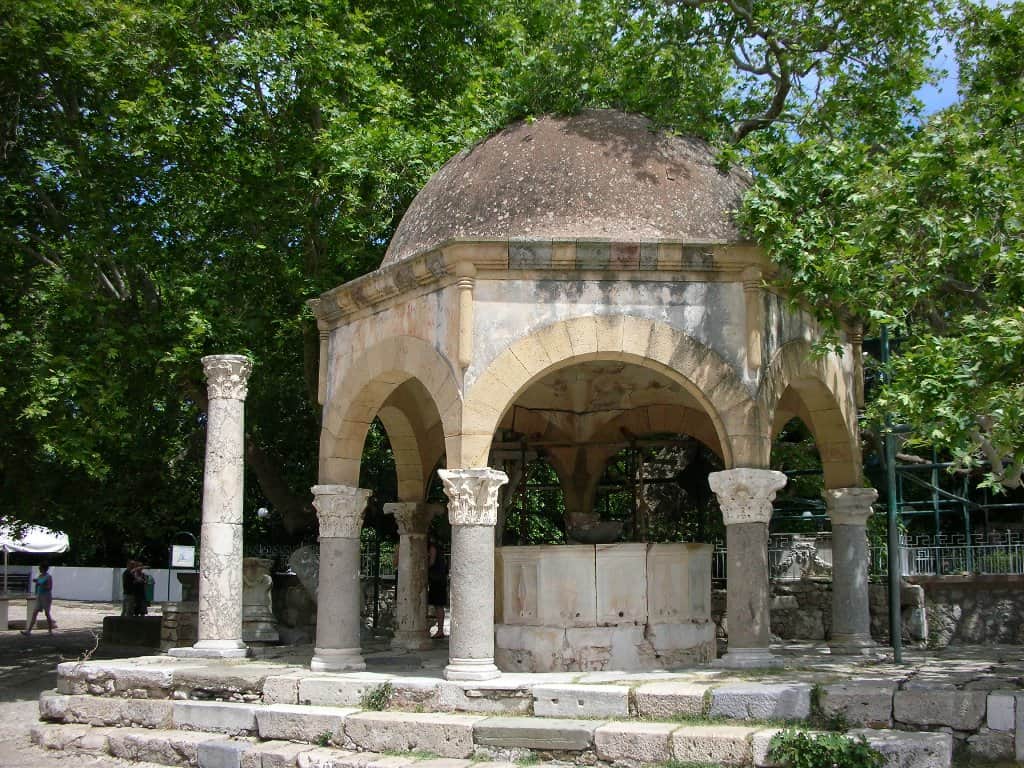 Buy it Now and Join the Wonderfull Winning World!!! 
 Athens 2004 – Beijing 2008 – London 2012 – Rio 2016 
 Games of the XXVIII Olympiad in Athens – 13 to 29 August 2004