Description

Katerini – Torch Relay Greek Route
Athens 2004 Olympic Games Pin
The Olympic Flame past from Greek City, Katerini.
The 2004 Summer Olympics Torch Relay took the Olympic Flame across every habitable continent, returning to Athens, Greece. Every citywhich had hosted the Summer Olympics was revisited by the torch, as well as several other cities chosen for their international importance.
The relay was the first time the Olympic flame had travelled to Africa, India and South America. The flame was transported from country to country aboard a specially-equipped Boeing 747 leased from Atlanta Icelandic (Registration TF-ARO) called Zeus. On board the flame was carried and burned continuously in specially modified miners lamps.
Katerini is a town in Central Macedonia, Greece, the capital of Pieria regional unit. It lies on the Pierian plain, between Mt. Olympus and the Thermaikos Gulf.
The origin of the name is obscure. The modern town was probably founded during Ottoman rule, but already from the 13th century, travellers as well as maps record the existence of a settlement called Hatera, which may have been the origin of the modern name. Thus Felix Beaujour recorded its name as "Katheri", while Francois Pouqueville gives the name of the settlement as "Kateri Hatera". According to another theory, the town derives its name from the small chapel dedicated to Saint Catherine (Aikaterini in Greek) to the east of the town, dating to at least the early 19th century. The latter hypothesis influenced official usage in Greek, where the town is found as "Aikaterini" or "Agia Aikaterini" until the early 20th century, when the vernacular name Katerini prevailed.
According to the reports of travellers, at the turn of the 19th century, the town had four to five thousand inhabitants, mostly Greeks. In 1806, William Martin Leake recorded 100 hearths, while four years later Daniel recorded 140. For the remainder of the 19th century, the number of homes remained steady at about 300, with a population in 1900 of 2,070 Greek Orthodox and 600 Muslims.
The town was captured by the Greek 7th Infantry Division on 16 October 1912, during the First Balkan War, and has been part of Greece since then. With the population exchange between Greece and Turkey in 1923, the town's Muslims left, and Greek refugees, particularly from Eastern Thrace and Greek Evangelicals from Asia Minor, took their place, almost doubling the town's population from 5,540 in 1920 to 10,138 in 1928.
The pin depicts the Torchbearer passing from a monument of Katerini city 
Product: Olympic Pin
Pin code: #04-162-082
Tiraz: <1.000pcs
Official Licensed Product
Licensed Manufacturer:

Efsimon Collection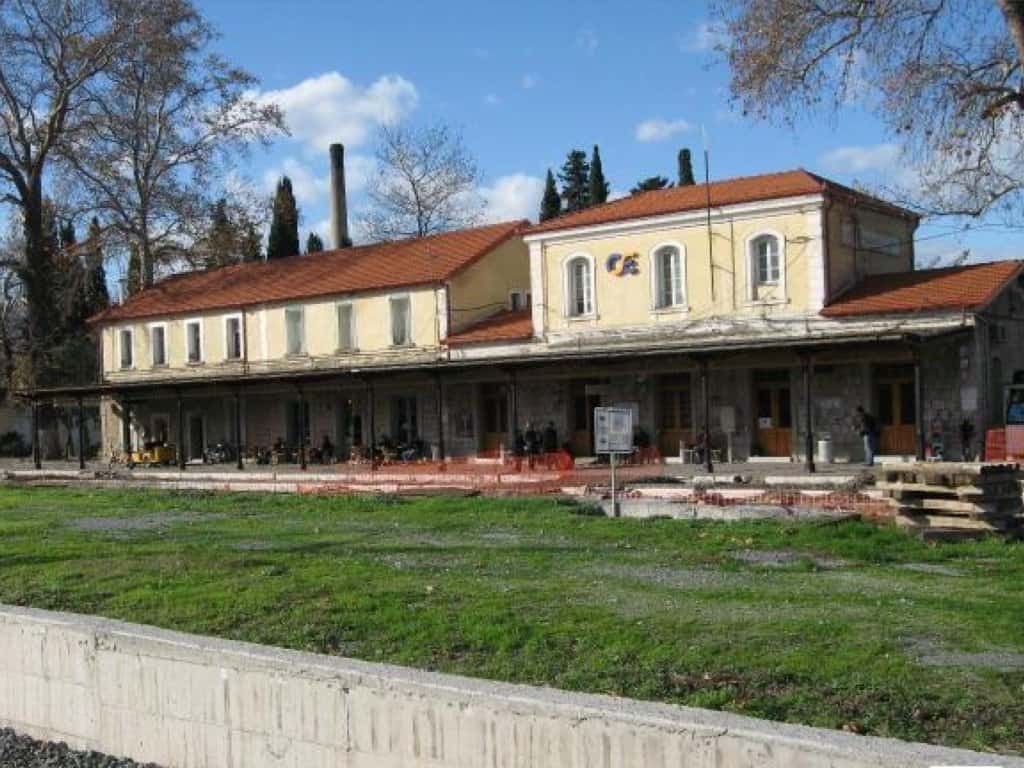 Buy it Now and Join the Wonderfull Winning World!!! 
 Athens 2004 – Beijing 2008 – London 2012 – Rio 2016 
 Games of the XXVIII Olympiad in Athens – 13 to 29 August 2004