Description

Karpenissi – Torch Relay Greek Route
Athens 2004 Olympic Games Pin
The Olympic Flame past from Greek City, Karpenissi.
The 2004 Summer Olympics Torch Relay took the Olympic Flame across every habitable continent, returning to Athens, Greece. Every citywhich had hosted the Summer Olympics was revisited by the torch, as well as several other cities chosen for their international importance.
The relay was the first time the Olympic flame had travelled to Africa, India and South America. The flame was transported from country to country aboard a specially-equipped Boeing 747 leased from Atlanta Icelandic (Registration TF-ARO) called Zeus. On board the flame was carried and burned continuously in specially modified miners lamps.
Karpenisi is a town in central Greece. It is the capital of the regional unit of Evrytania. Karpenisi is situated in the valley of the river Karpenisiotis, a tributary of the Megdovas, in the southern part of the Pindus Mountains. Mount Tymfristos lies directly to the north of the town, and the foothills of mount Kaliakouda are in the south. Karpenisi has a ski resort and is a popular destination, especially during winter. It is called Switzerland of Greece for the resemblance with the mountainous country and its beauty, atypical for a Mediterranean place.
This in an unremarkable market town in the middle of Roumeli, notable less for its own merits than for what's around it. The chief attraction, in fact, is the Karpenisi Ski Centre eight miles out of town on Mount Velouchi, perched nearly 6,000 feet above sea level at a spot called Diavolotopos – literally, Devil's place. This centre has ten pistes, seven ski lifts, the requisite number of restaurants and first aid facilities, and a stunning view of a good part of the central Greek mountain tops. While far away from the sea and the popular tourist destinations of the islands of the Aegean and Ionian, Karpenisi has become an important ski and outdoor sports center.
The pin depicts the Torchbearer passing from a monument of Karpenissi city 
Product: Olympic Pin
Pin code: #04-162-068
Tiraz: <1.000pcs
Official Licensed Product
Licensed Manufacturer:

Efsimon Collection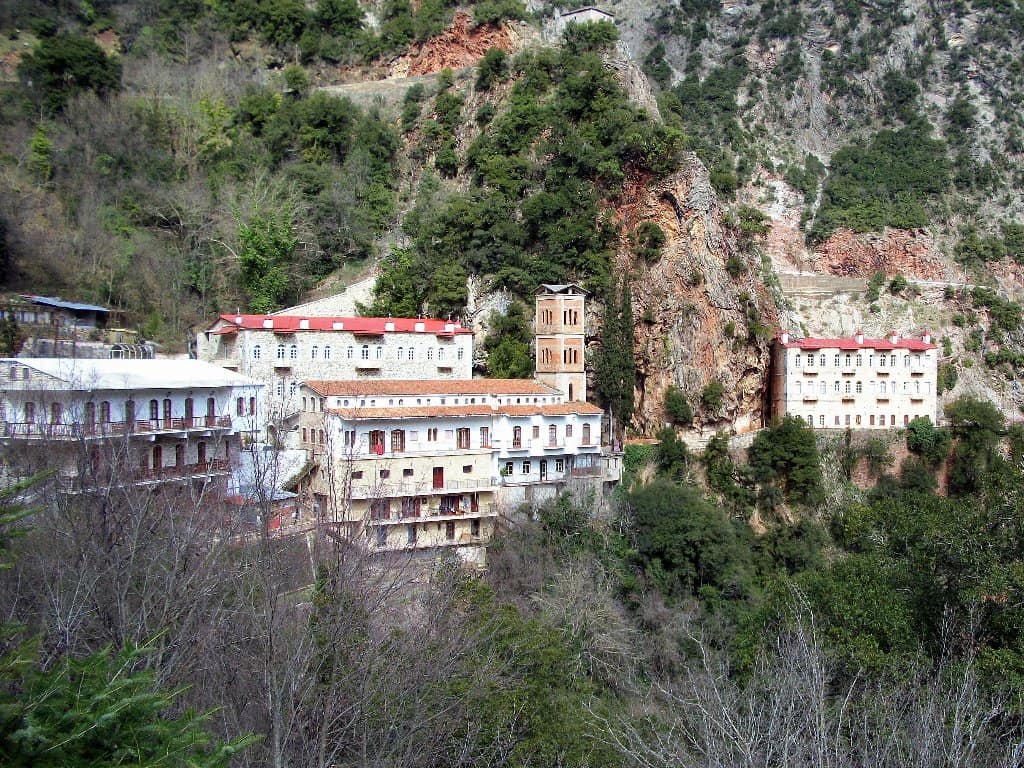 Buy it Now and Join the Wonderfull Winning World!!! 
 Athens 2004 – Beijing 2008 – London 2012 – Rio 2016 
 Games of the XXVIII Olympiad in Athens – 13 to 29 August 2004