Description

Inousses – Torch Relay Greek Route
Athens 2004 Olympic Games Pin
The Olympic Flame past from Greek City, Inousses.
The 2004 Summer Olympics Torch Relay took the Olympic Flame across every habitable continent, returning to Athens, Greece. Every citywhich had hosted the Summer Olympics was revisited by the torch, as well as several other cities chosen for their international importance.
The relay was the first time the Olympic flame had travelled to Africa, India and South America. The flame was transported from country to country aboard a specially-equipped Boeing 747 leased from Atlanta Icelandic (Registration TF-ARO) called Zeus. On board the flame was carried and burned continuously in specially modified miners lamps.
Oinousses is a barren cluster of 1 larger and 8 smaller islands some 2 kilometres (1 mile) off the north-east coast of the Greek island of Chios and 8 km (5 miles) west of Turkey. Administratively the islands form a municipality within the Chios regional unit, which is part of the North Aegean region. The principal town of the islands and seat of the municipality is also called Oinousses. Oinousses has a small resident population, living primarily in the islands' town of Oinousses, and a recently built monastery. The town is centred on a square and a small port; it includes a school, several churches, a Naval high school and a maritime museum. The only other populated settlements are Kastron and Aspalathrokampos.
The vast majority of the workforce of the island is engaged in seafaring, fishing and goat-herding.
The islands are noted as the origin of an unusual cluster of successful ship-owning families: the Lemos, Pateras, Hadjipateras, Kollakis and Lyras families. Whilst most of the families now live elsewhere most of the year, the islands and town are well maintained with a strong naval connection. Oinoussians abroad are noted for their successful entrepreneurial skills in the industrial transportation industry. Although the number of Oinoussian ship operating companies has fallen since their heyday in the 1960s they still maintain a formidable position in the industrial transportation industry.
The pin depicts the Torchbearer passing from a monument of Inousses city 
Product: Olympic Pin
Pin code: #04-162-103
Tiraz: <1.000pcs
Official Licensed Product
Licensed Manufacturer:

Efsimon Collection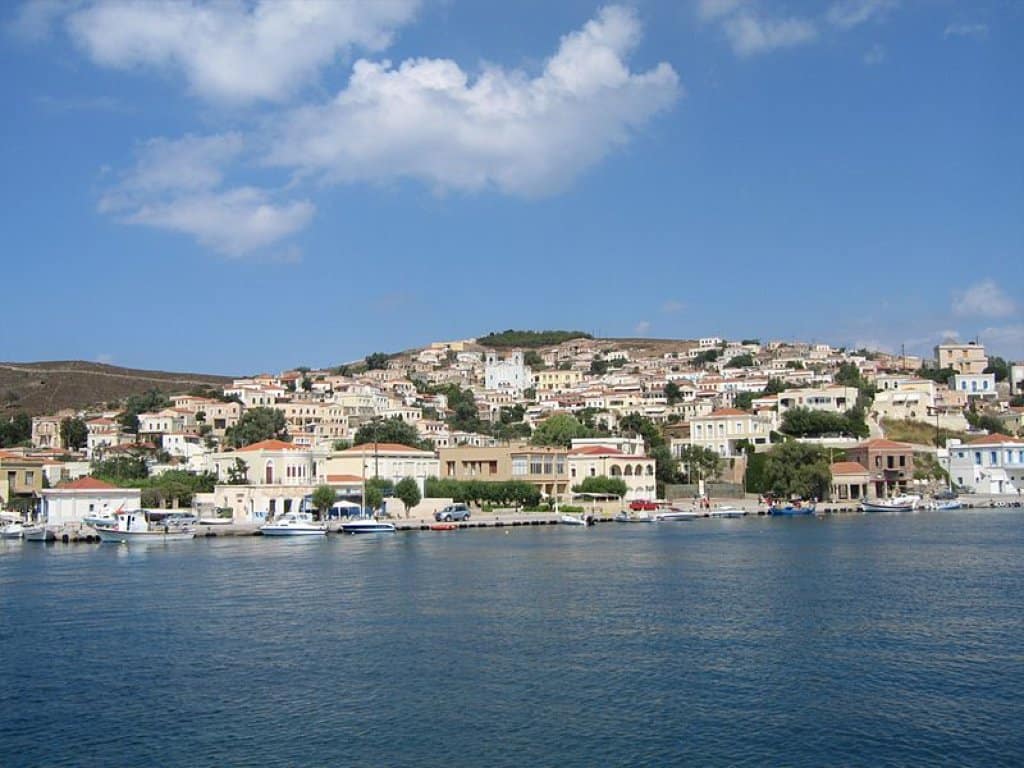 Buy it Now and Join the Wonderfull Winning World!!! 
 Athens 2004 – Beijing 2008 – London 2012 – Rio 2016 
 Games of the XXVIII Olympiad in Athens – 13 to 29 August 2004