Description

Ierapetra – Torch Relay Greek Route
Athens 2004 Olympic Games Pin
The Olympic Flame past from Greek City, Ierapetra.
The 2004 Summer Olympics Torch Relay took the Olympic Flame across every habitable continent, returning to Athens, Greece. Every citywhich had hosted the Summer Olympics was revisited by the torch, as well as several other cities chosen for their international importance.
The relay was the first time the Olympic flame had travelled to Africa, India and South America. The flame was transported from country to country aboard a specially-equipped Boeing 747 leased from Atlanta Icelandic (Registration TF-ARO) called Zeus. On board the flame was carried and burned continuously in specially modified miners lamps.
Ierapetra is a town and municipality in the southeast of the Greek island of Crete.
In the Venetian Age, from the 13th to the 17th centuries, Ierapetra – now known by its present name – became prosperous again. The Fortress of Kales, built in the early years of Venetian rule and strengthened by Francesco Morosini in 1626 to protect the harbor, is a remnant of this period, although local myth says it was built by the Genoese pirate Pescatore in 1212. In July 1798 Ierapetra made a small step into world history: Napoleon stayed with a local family after the Battle of the Pyramids in Egypt. The house where he stayed can still be seen. In the Ottoman period a mosque was built in the town. Finds from Ierapetra's past can be found in the local Museum of Antiquities, formerly a school for Muslim children. The centrepiece of the exhibition is a well preserved statue of Persephone.
The pin depicts the Torchbearer passing from a monument of Ierapetra city
Product: Olympic Pin
Pin code: #04-162-022
Tiraz: <1.000pcs
Official Licensed Product
Licensed Manufacturer:

Efsimon Collection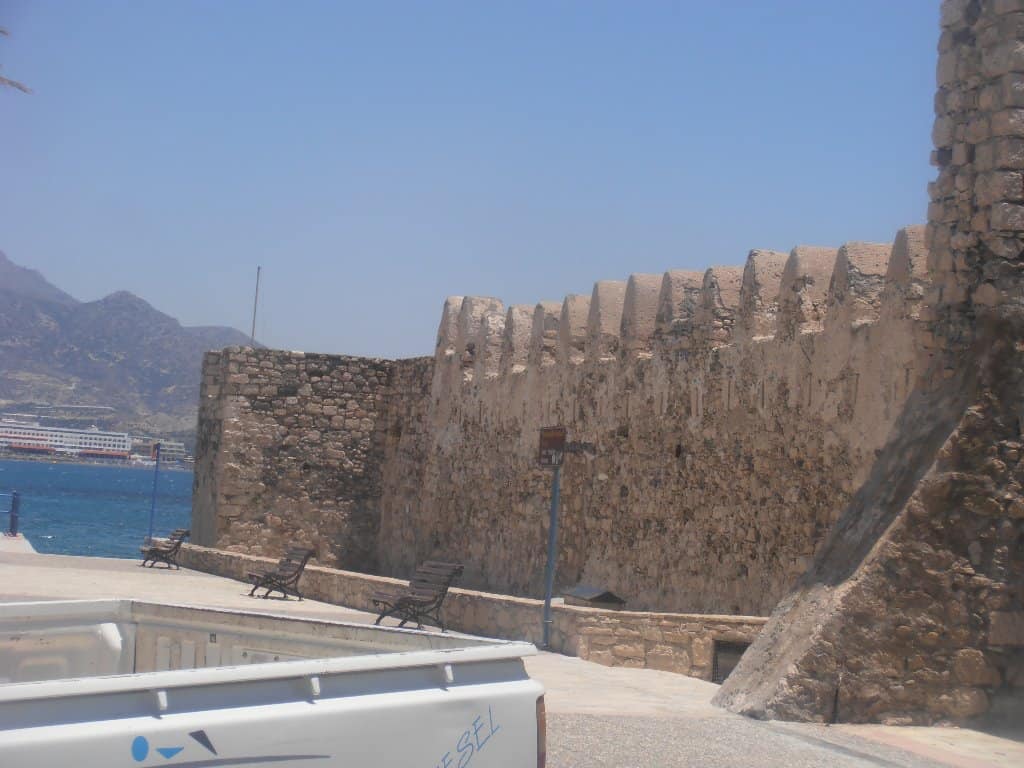 Buy it Now and Join the Wonderfull Winning World!!! 
 Athens 2004 – Beijing 2008 – London 2012 – Rio 2016 
 Games of the XXVIII Olympiad in Athens – 13 to 29 August 2004