Description

Hydra – Torch Relay Greek Route
Athens 2004 Olympic Games Pin
The Olympic Flame past from Greek City, Hydra.
The 2004 Summer Olympics Torch Relay took the Olympic Flame across every habitable continent, returning to Athens, Greece. Every citywhich had hosted the Summer Olympics was revisited by the torch, as well as several other cities chosen for their international importance.
The relay was the first time the Olympic flame had travelled to Africa, India and South America. The flame was transported from country to country aboard a specially-equipped Boeing 747 leased from Atlanta Icelandic (Registration TF-ARO) called Zeus. On board the flame was carried and burned continuously in specially modified miners lamps.
Hydra is one of the Saronic Islands of Greece, located in the Aegean Sea between the Saronic Gulf and the Argolic Gulf. It is separated from the Peloponnese by a narrow strip of water. In ancient times, the island was known as Hydrea, a reference to the springs on the island.
There is one main town, known simply as "Hydra port". It consists of a crescent-shaped harbor, around which is centered a strand of restaurants, shops, markets, and galleries that cater to tourists and locals (Hydriots). Steep stone streets lead up and outward from the harbor area. Most of the local residences, as well as the hostelries on the island, are located on these streets.
The pin depicts the Torchbearer passing from a monument of  Hydra city
Product: Olympic Pin
Pin code: #04-162-006
Tiraz: <1.000pcs
Official Licensed Product
Licensed Manufacturer:

Efsimon Collection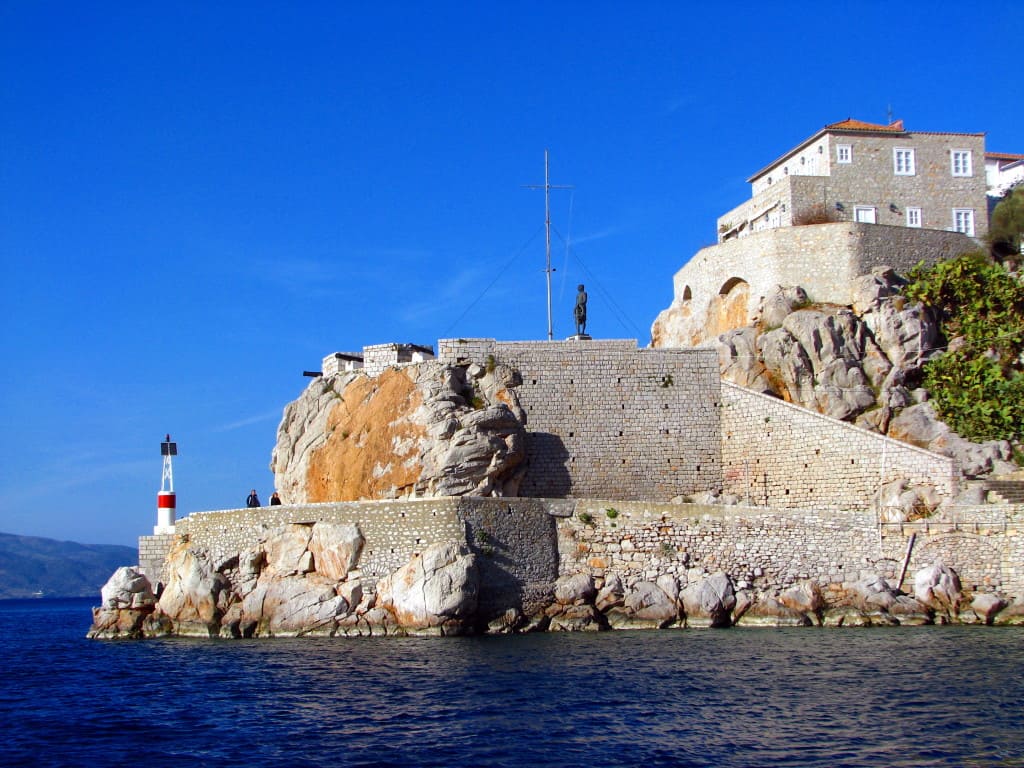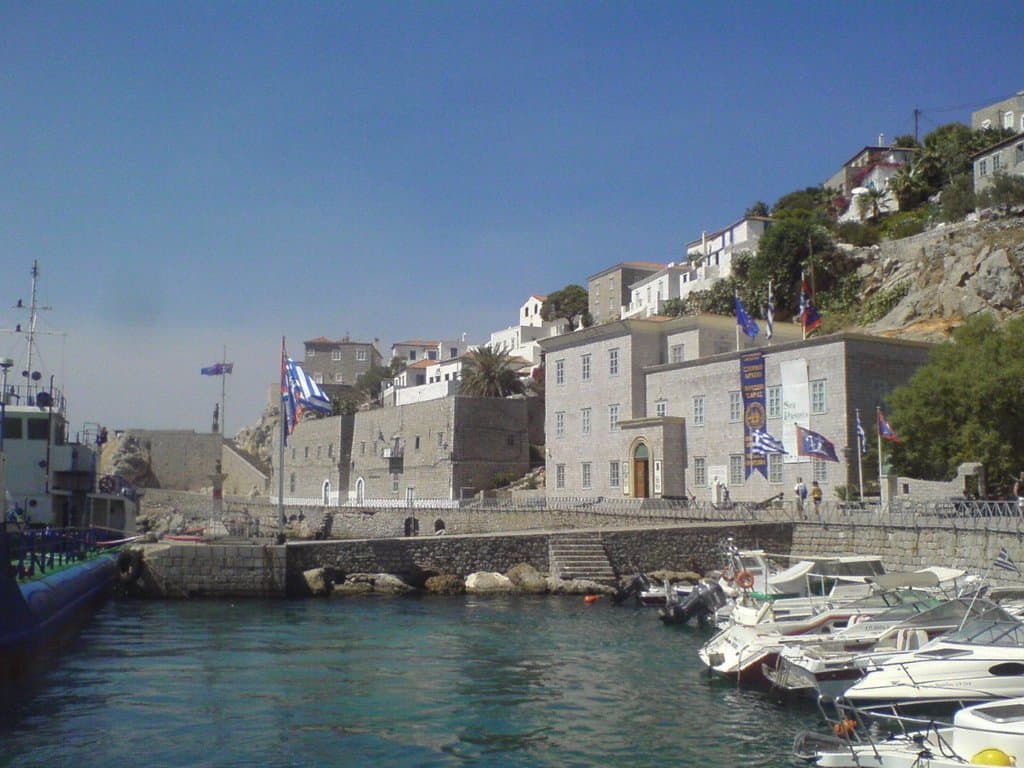 Buy it Now and Join the Wonderfull Winning World!!! 
 Athens 2004 – Beijing 2008 – London 2012 – Rio 2016 
 Games of the XXVIII Olympiad in Athens – 13 to 29 August 2004