Description

Grevena – Torch Relay Greek Route
Athens 2004 Olympic Games Pin
The Olympic Flame past from Greek City, Grevena.
The 2004 Summer Olympics Torch Relay took the Olympic Flame across every habitable continent, returning to Athens, Greece. Every citywhich had hosted the Summer Olympics was revisited by the torch, as well as several other cities chosen for their international importance.
The relay was the first time the Olympic flame had travelled to Africa, India and South America. The flame was transported from country to country aboard a specially-equipped Boeing 747 leased from Atlanta Icelandic (Registration TF-ARO) called Zeus. On board the flame was carried and burned continuously in specially modified miners lamps.
Grevena is a town and municipality in Western Macedonia, Northern Greece, capital of the Grevena regional unit.
The cozy town of Grevena in Western Macedonia is the capital of the prefecture of Grevena from November 2007 officially proclaimed «City of Mushroom».
Combine the traditional flavours with romantic walks in the city, which today is one of the most important mountain attractions, especially during the winter.
Browse by starting from the two main squares, Freedom (Clock) and Emiliano. In the first dominates the stone clock tower, emblem of the city, while in the second beating heart of entertainment.
The pin depicts the Torchbearer passing from a monument of Grevena city 
Product: Olympic Pin
Pin code: #04-162-085
Tiraz: <1.000pcs
Official Licensed Product
Licensed Manufacturer:

Efsimon Collection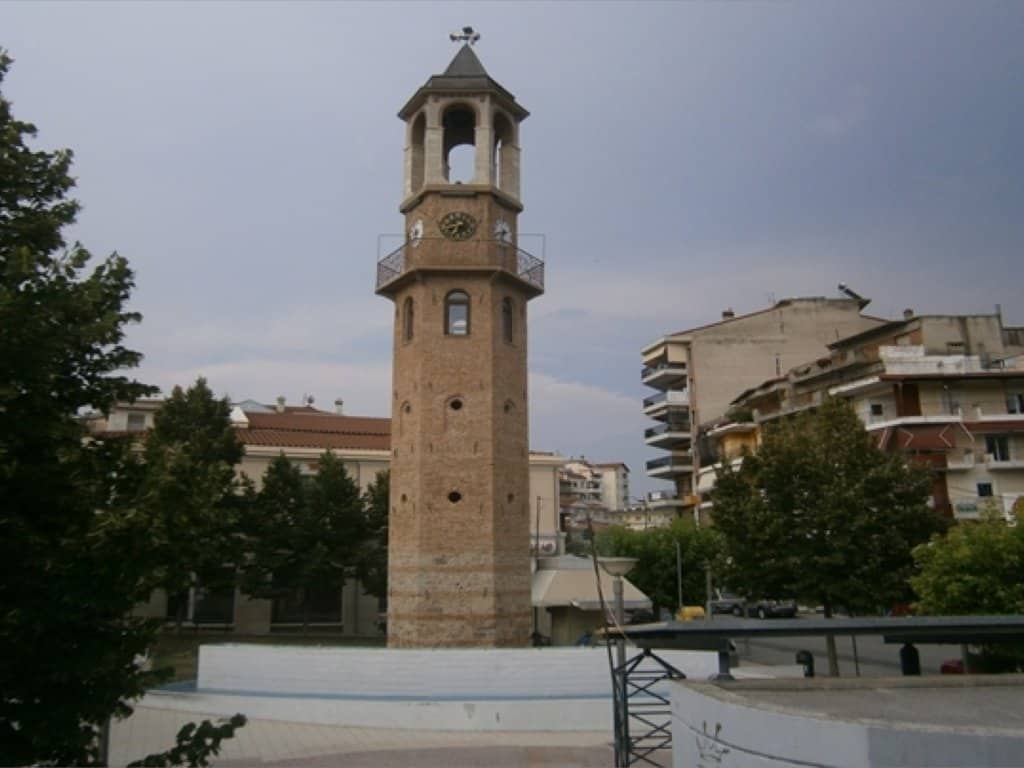 Buy it Now and Join the Wonderfull Winning World!!! 
 Athens 2004 – Beijing 2008 – London 2012 – Rio 2016 
 Games of the XXVIII Olympiad in Athens – 13 to 29 August 2004