Description

Argostoli – Torch Relay Greek Route
Athens 2004 Olympic Games Pin
The Olympic Flame past from Greek City, Argostoli.
The 2004 Summer Olympics Torch Relay took the Olympic Flame across every habitable continent, returning to Athens, Greece. Every citywhich had hosted the Summer Olympics was revisited by the torch, as well as several other cities chosen for their international importance.
The relay was the first time the Olympic flame had travelled to Africa, India and South America. The flame was transported from country to country aboard a specially-equipped Boeing 747 leased from Atlanta Icelandic (Registration TF-ARO) called Zeus. On board the flame was carried and burned continuously in specially modified miners lamps.
Argostoli is a town and a former municipality on the island of Kefalonia, Ionian Islands, Greece.
Lighthouse of Saint Theodoroi
The lighthouse of Saint Theodoroi lies on a man-made peninsula close to Argostoli village, the capital of the island. It is a circular structure with 20 columns and its tower is 8 m tall. The building has a rather simple and Doric architectural style, while its focal plane is 11 m. It was originally built in 1828 by the British administrator Charles Napier, who ruled the island that time. Altough the British military rule was quite severe, they built important works that contributed in the prosperity of Kefalonia. In 1863, after the integration of the island to the Greek State, this lighthouse was included in the lighthouse network of Greece.
The earthquake of 1953 was pretty devastating for Kefalonia and the other Ionian islands and also destroyed the lighthouse. It was rebuilt in 1960 by the local architect Takis Pavlatos according to its original architectural design. The lighthouse of Saint Theodoroi works till today and gives a romantic view at night. It is found 3 km from Argostoli, close to Katavothres, or you will see it if you take the boat to Lixouri village.
The pin depicts the Torchbearer passing from a monument of Argostoli city 
Product: Olympic Pin
Pin code: #04-162-054
Tiraz: <1.000pcs
Official Licensed Product
Licensed Manufacturer:

Efsimon Collection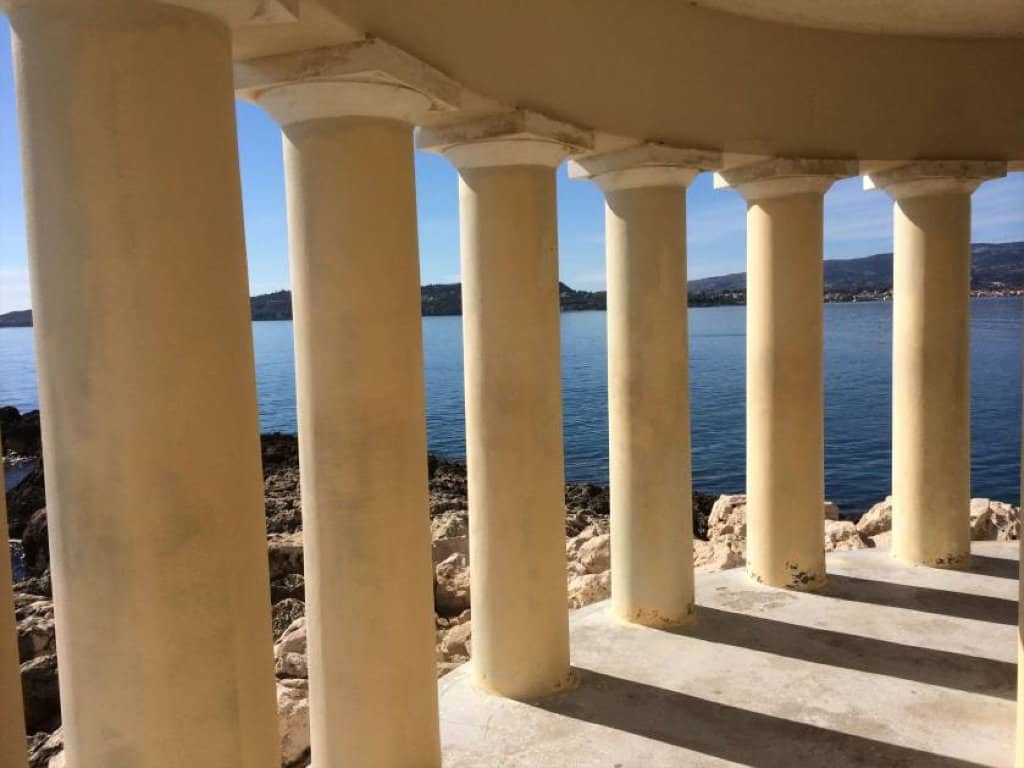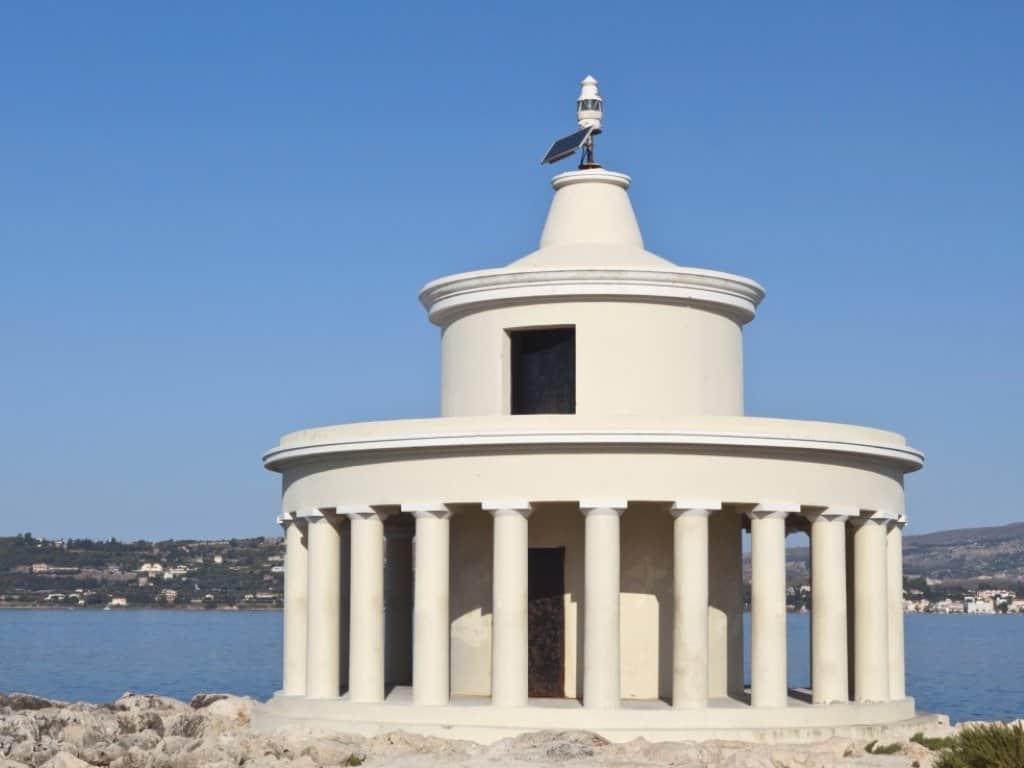 Buy it Now and Join the Wonderfull Winning World!!! 
 Athens 2004 – Beijing 2008 – London 2012 – Rio 2016 
 Games of the XXVIII Olympiad in Athens – 13 to 29 August 2004