Description

Argos – Torch Relay Greek Route
Athens 2004 Olympic Games Pin
The Olympic Flame past from Greek City, Argos.
The 2004 Summer Olympics Torch Relay took the Olympic Flame across every habitable continent, returning to Athens, Greece. Every citywhich had hosted the Summer Olympics was revisited by the torch, as well as several other cities chosen for their international importance.
The relay was the first time the Olympic flame had travelled to Africa, India and South America. The flame was transported from country to country aboard a specially-equipped Boeing 747 leased from Atlanta Icelandic (Registration TF-ARO) called Zeus. On board the flame was carried and burned continuously in specially modified miners lamps.
Argos is a city and a former municipality in Argos, Peloponnese, Greece.
The Ancient theatre, built in the 3rd century B.C with a capacity of 20,000 spectators, replaced an older neighbouring theatre of the 5th century BC and communicated with the Ancient Agora. It was visible from any part of the ancient city and the Argolic gulf. In 1829, it was used by Ioannis Kapodistrias for the Fourth National Assembly of the new Hellenic State. Today, cultural events are held at its premises during the summer months.
At a strategic location on the fertile plain of Argos, Argos was a major stronghold during the Mycenaean era. In classical times Argos was a powerful rival of Sparta for dominance over the Peloponnese, but was eventually shunned by other Greek city-states after remaining neutral during the Greco-Persian Wars. Numerous ancient monuments can be found in the city today, the most famous of which is the Heraion of Argos, though agriculture (particularly citrus production) is the mainstay of the local economy.
The pin depicts the Torchbearer passing from a monument of Argos city
Product: Olympic Pin
Pin code: #04-162-008
Tiraz: <1.000pcs
Official Licensed Product
Licensed Manufacturer:

Efsimon Collection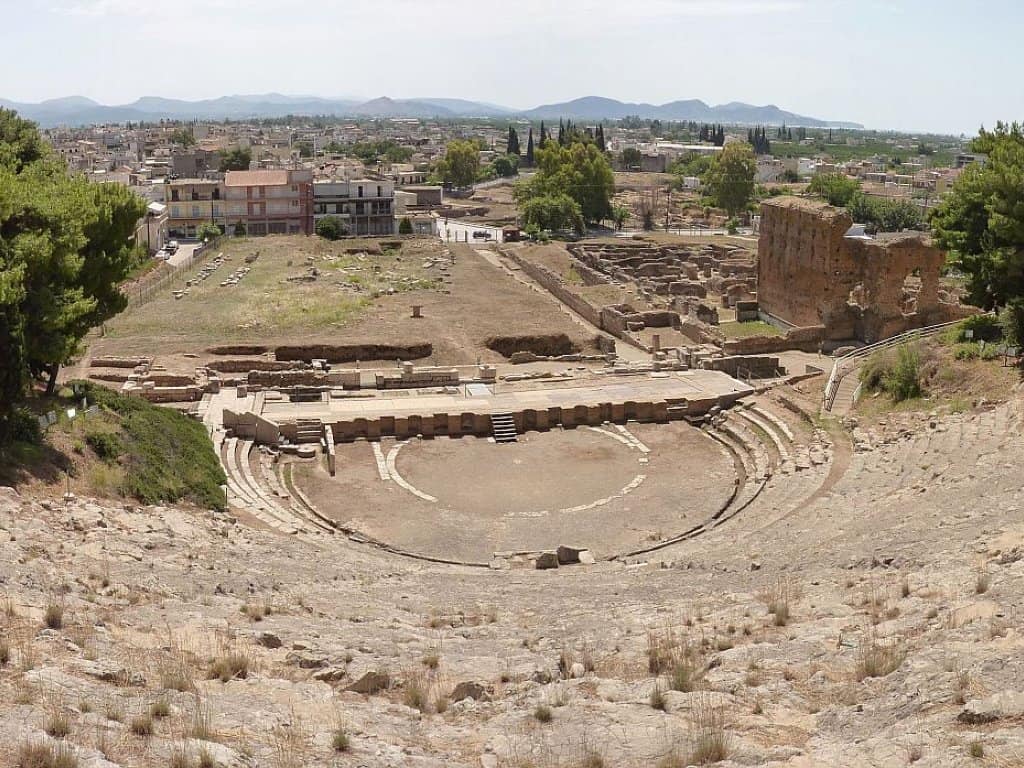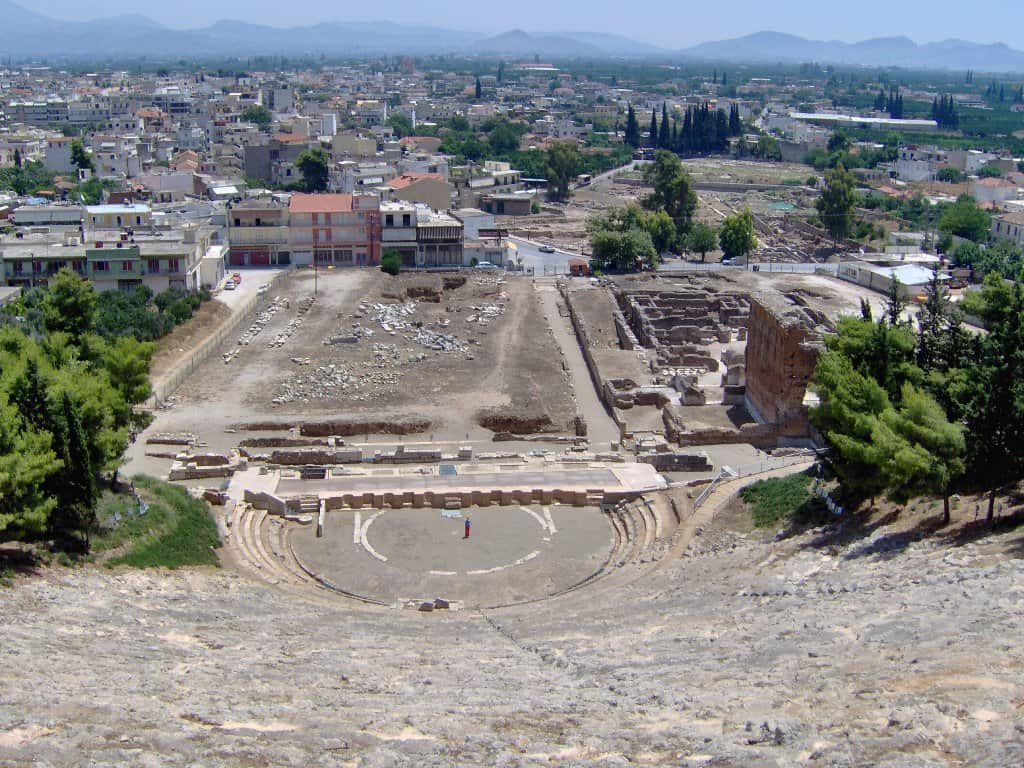 Buy it Now and Join the Wonderfull Winning World!!! 
 Athens 2004 – Beijing 2008 – London 2012 – Rio 2016 
 Games of the XXVIII Olympiad in Athens – 13 to 29 August 2004