Description

Andros – Torch Relay Greek Route
Athens 2004 Olympic Games Pin
The Olympic Flame past from Greek City, Andros.
The 2004 Summer Olympics Torch Relay took the Olympic Flame across every habitable continent, returning to Athens, Greece. Every citywhich had hosted the Summer Olympics was revisited by the torch, as well as several other cities chosen for their international importance.
The relay was the first time the Olympic flame had travelled to Africa, India and South America. The flame was transported from country to country aboard a specially-equipped Boeing 747 leased from Atlanta Icelandic (Registration TF-ARO) called Zeus. On board the flame was carried and burned continuously in specially modified miners lamps.
Andros is the northernmost island of the Greek Cyclades archipelago. The island is famous for its Sariza spring at Apoikia where the water comes out of a lionhead. Palaeopolis, the ancient capital, was built into a steep hillside, and the breakwater of its harbor can still be seen underwater.
On May 10, 1821, Theophilos Kairis, one of the leading Greek intellectuals, declared the island's participation in the Greek War of Independence by raising the Greek flag at the Church of St George. At this time, a famous heartfelt speech, or "ritoras", inspired shipowners and merchants to contribute funds to build a Greek Navy to combat the Ottomans. At the end of the war, the island became part of the independent Kingdom of Greece.
Following Independence, Andros became a major centre of Greek shipping. In this it was helped by the arrival of refugees from Psara, and the decline of other traditional shipping centres such as Galaxeidi and Hydra Island. Andrian merchants were particularly active in the grain trade from central and eastern Europe conducted from the Danube estuary. Initially locally constructed, Andrian ships were later built at Syros, especially as shipping began the transit to steam. By 1914, Andrian-registered shipping was second in Greece in terms of capacity. After World War I, the local registered ships rose from 25 (1921) to 80 before World War II. The losses suffered during the latter, as well as the internationalization of shipping and emigration of the ship-owning families to Piraeus and London, signalled the end of Andrian shipping.
The pin depicts the Torchbearer passing from a monument of Andros city 
Product: Olympic Pin
Pin code: #04-162-035
Tiraz: <1.000pcs
Official Licensed Product
Licensed Manufacturer:

Efsimon Collection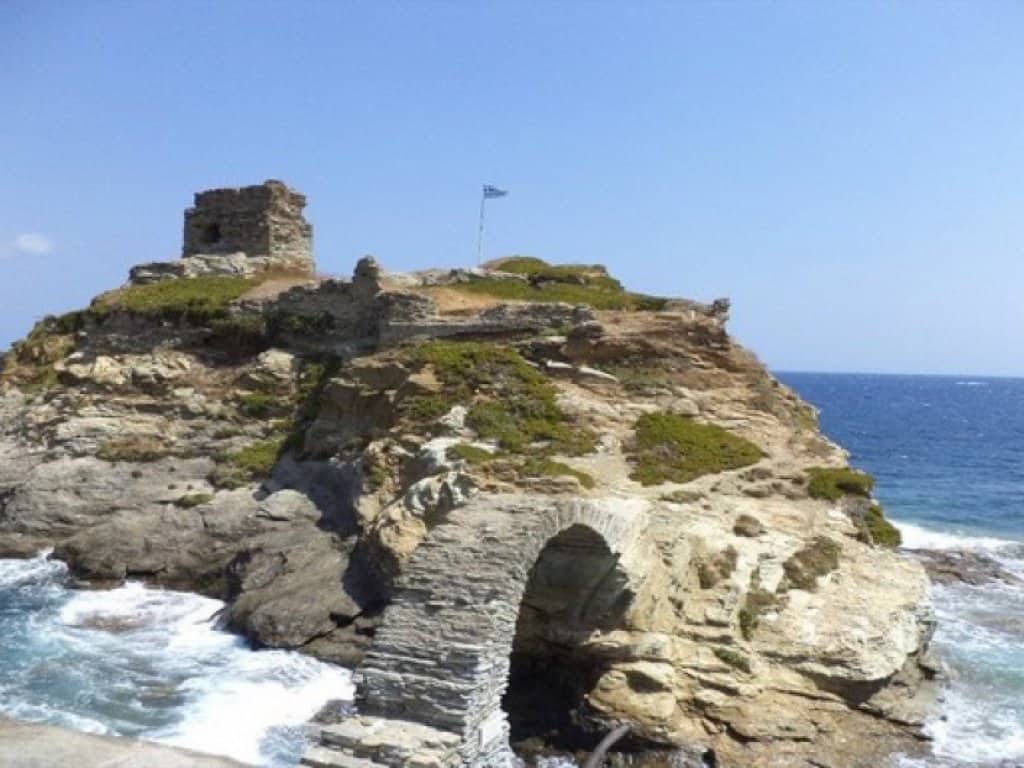 Buy it Now and Join the Wonderfull Winning World!!! 
 Athens 2004 – Beijing 2008 – London 2012 – Rio 2016 
 Games of the XXVIII Olympiad in Athens – 13 to 29 August 2004