Description

Amfissa – Torch Relay Greek Route
Athens 2004 Olympic Games Pin
The Olympic Flame past from Greek City, Amfissa.
The 2004 Summer Olympics Torch Relay took the Olympic Flame across every habitable continent, returning to Athens, Greece. Every citywhich had hosted the Summer Olympics was revisited by the torch, as well as several other cities chosen for their international importance.
The relay was the first time the Olympic flame had travelled to Africa, India and South America. The flame was transported from country to country aboard a specially-equipped Boeing 747 leased from Atlanta Icelandic (Registration TF-ARO) called Zeus. On board the flame was carried and burned continuously in specially modified miners lamps.
Amfissa is a town in Phocis, Greece, part of the municipality of Delphi, of which it is the seat and a municipal unit.
Amfissa dates back to antiquity, with its history spanning around 3,000 years, and has been traditionally the largest and capital city of Phocis. It was the most important city of the ancient Greek tribe of the Ozolian Locrians and one of the most powerful cities in Central Greece. In the Middle Ages, Amfissa came to be known as Salona, it declined after several foreign conquests and destructions, but emerged as an important city in the region and played a major role during the Greek War of Independence.
It is believed that the name Άμφισσα (Amfissa) derives from the ancient Greek verb αμφιέννυμι (amfiennymi), meaning 'surround', since the city is surrounded by mountains Giona and Parnassus. According to the Greek mythology, Amfissa, the daughter of Macar, son of Aeolus, and mistress of the god Apollo, gave her name to the city.
During the Frankish occupation of Greece in the 13th century, Amfissa was captured by the king of Thessalonica, Boniface of Montferrat, and was renamed to La Sole; since then the city came to be called Salona in Greek. In 1833, after the establishment of the independent Greek State, the ancient name Amfissa was given back to the city.
The pin depicts the Torchbearer passing from a monument of Amfissa city 
Product: Olympic Pin
Pin code: #04-162-097
Tiraz: <1.000pcs
Official Licensed Product
Licensed Manufacturer:

Efsimon Collection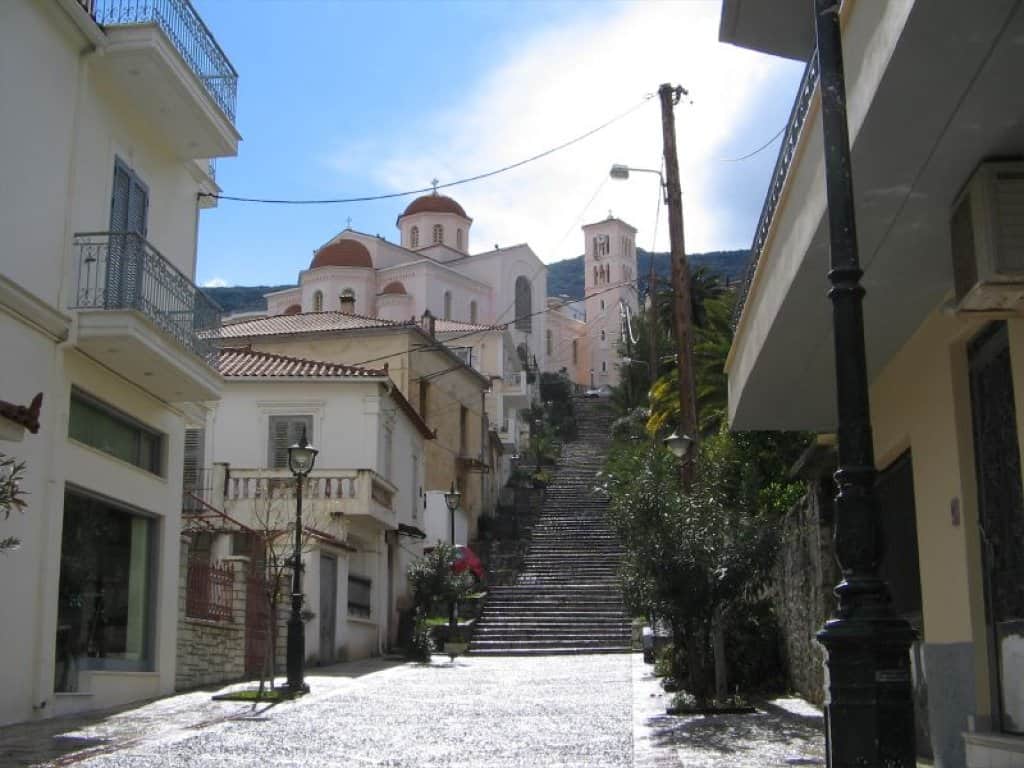 Buy it Now and Join the Wonderfull Winning World!!! 
 Athens 2004 – Beijing 2008 – London 2012 – Rio 2016 
 Games of the XXVIII Olympiad in Athens – 13 to 29 August 2004