Description

Aegina – Torch Relay Greek Route
Athens 2004 Olympic Games Pin
The Olympic Flame past from Greek City, Aegina.
The 2004 Summer Olympics Torch Relay took the Olympic Flame across every habitable continent, returning to Athens, Greece. Every citywhich had hosted the Summer Olympics was revisited by the torch, as well as several other cities chosen for their international importance.
The relay was the first time the Olympic flame had travelled to Africa, India and South America. The flame was transported from country to country aboard a specially-equipped Boeing 747 leased from Atlanta Icelandic (Registration TF-ARO) called Zeus. On board the flame was carried and burned continuously in specially modified miners lamps.
The Temple of Aphaia or Afea is located within a sanctuary complex dedicated to the goddess Aphaia on the Greek island of Aigina, which lies in the Saronic Gulf. Formerly known as the Temple of Jupiter Panhellenius, the great Doric temple is now recognized as dedicated to the mother-goddess Aphaia. It was a favorite of the neoclassical and romantic artists such as J. M. W. Turner. It stands on a c. 160 m peak on the eastern side of the island approximately 13 km east by road from the main port.
Aphaia was a Greek goddess who was worshipped exclusively at this sanctuary. The extant temple of c. 500 BC was built over the remains of an earlier temple of c. 570 BC, which was destroyed by fire c. 510 BC. The elements of this destroyed temple were buried in the infill for the larger, flat terrace of the later temple, and are thus well preserved. Abundant traces of paint remain on many of these buried fragments. There may have been another temple in the 7th century BC, also located on the same site, but it is thought to have been much smaller and simpler in terms of both plan and execution. Significant quantities of Late Bronze Age figurines have been discovered at the site, including proportionally large numbers of female figurines (kourotrophoi), indicating – perhaps – that cult activity at the site was continuous from the 14th century BC, suggesting a Minoan connection for the cult. The last temple is of an unusual plan and is also significant for its pedimental sculptures, which are thought to illustrate the change from Archaic to Early Classical technique. These sculptures are on display in the Glyptothek of Munich, with a number of fragments located in the museums at Aigina and on the site itself.
The pin depicts the Torchbearer passing from a monument of Aegina city 
Product: Olympic Pin
Pin code: #04-162-004
Tiraz: <1.000pcs
Official Licensed Product
Licensed Manufacturer:

Efsimon Collection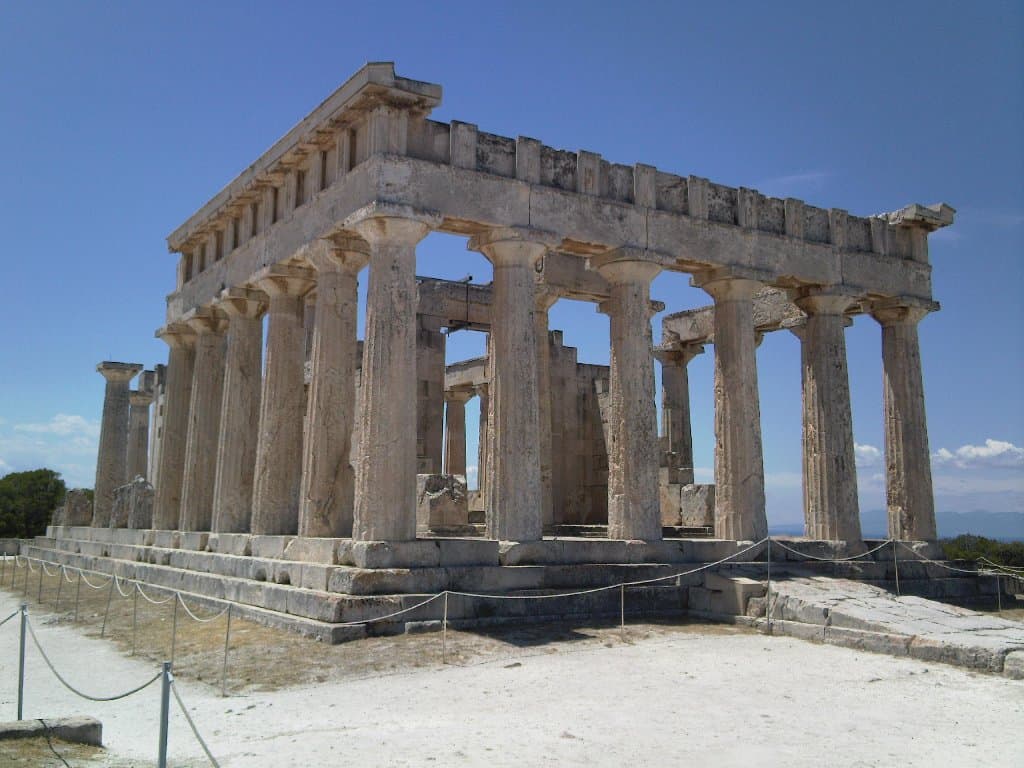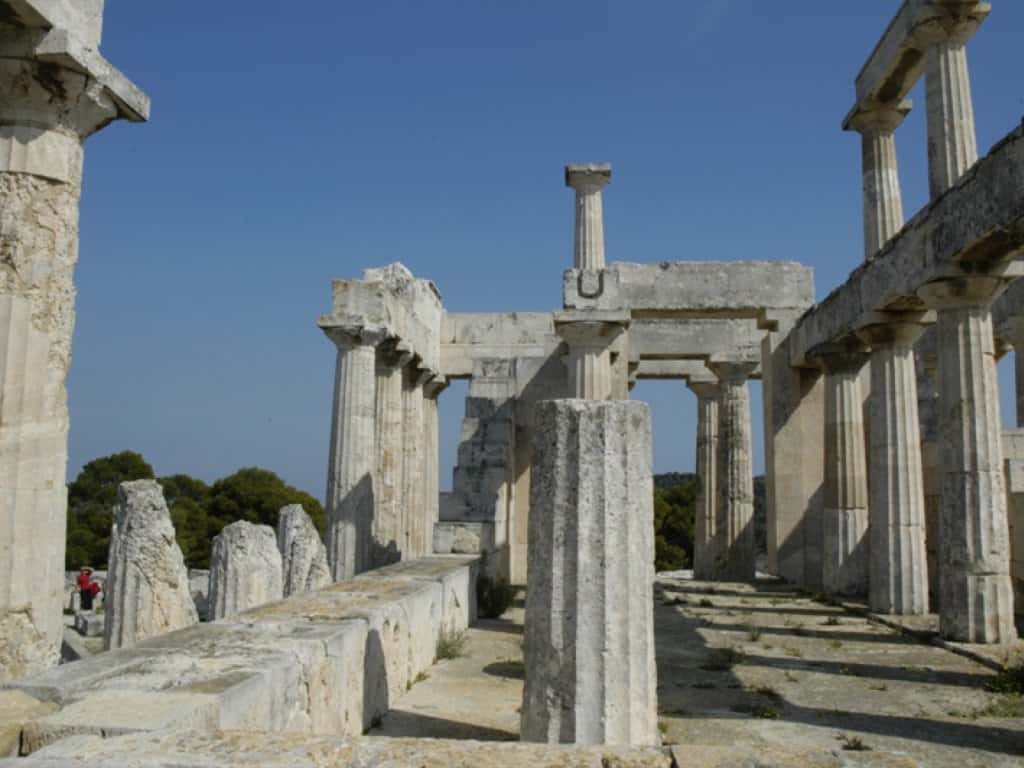 Buy it Now and Join the Wonderfull Winning World!!! 
 Athens 2004 – Beijing 2008 – London 2012 – Rio 2016 
 Games of the XXVIII Olympiad in Athens – 13 to 29 August 2004